Our speakers for the ETC International Theatre Conference, Timisoara (Romania) 9-12 November 2023
Thursday 9 November 2023
Welcome Speeches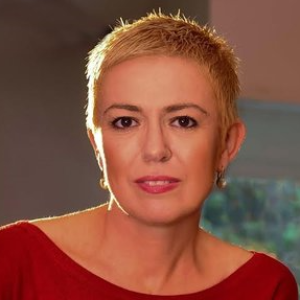 Ada Hausvater
Head of National Theatre Timisoara/Romania
Theatre director and university lecturer, Ada Hausvater has been the general manager of The National Theater in Timisoara since 2005.
As a director, she has staged over 25 performances in numerous theatres in Romania and the Republic of Moldova. As a manager, she radically transformed the National Theatre: she brought back the public to the theatre halls, created a valuable team, imposing the troupe of actors in the public consciousness and building a strong, modern, European identity for the National Theater in Timisoara.
At the same time, on her initiative, the National Theatre entered the European cultural circuit with all its forces by joining the European Theatre Convention. Furthermore, the festival organised by the National Theater in Timisoara, FEST-FDR, is a member of the European Festivals Association.
The leading programme of Ada Hausvater resulted in a total reconfiguration of the institution: the evolution and consolidation of the National Theatre through performances of great value and artistic impact on a national and international level, the reconversion for theatrical purposes of an abandoned historical building, respectively the creation of two new theatre halls in Timișoara (Hall 2 and "Uțu Strugari" Studio) and not least, the creation of "Fabrica de decoruri" Workshops, the first professional set production line opened by a public performance institution in Romania. Ada Hausvater also imprinted to the National Theatre in Timisoara a civic undertaking. In 2011, The National Theatre signed the founding documents of the Timisoara European Capital of Cultural Association in Hall 2.
Over the years, The National Theater has organised and participated in numerous public events with civic impact and built an international programme of the highest level for the year of the European Capital of Culture.
Last but not least, the quality of Ada Hausvater's initiatives has recommended her, over time, for inclusion in a series of working groups focused on changes to specific cultural legislation organised by the Ministry of Culture, the Chamber of Deputies, and the Prime Minister's office.
Serge Rangoni
Artistic Director & General Manager, Théâtre de Liège/Belgium; President of the Board of Directors, European Theatre Convention
Serge Rangoni is the artistic director and general manager of Théâtre de Liège (Belgium) and has been President of the ETC Board of Directors since 2017. He studied at the Conservatoire of Brussels. After working in various theatre institutions and at the Ministry of Culture, he was designated in 2004 as General Manager of Théâtre de Liège. Under his leadership, the theatre received the titles of "European center of theatrical creation and choreography" and "Centres for Drama" in the French-speaking area of Belgium, affirming its role in theatrical and dance productions and their dissemination to local and international audiences.
Since his arrival at its head, the institution has developed considerably, with now an audience of 65,000 and more than 180 performances a season. Théâtre de Liège is today the leading stage in Wallonia.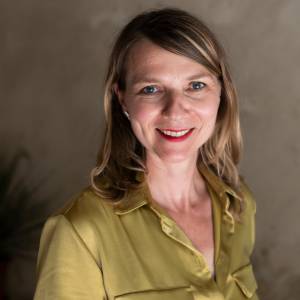 Heidi Wiley
Heidi Wiley has been Executive Director of the European Theatre Convention (ETC) since 2009. Under her leadership, ETC has become an established European cultural network with an international programme of artistic collaboration, professional development and advocacy for Europe's public theatres, spanning over 30 countries. She led ETC to become a strategic partner of the European Commission and the recipient of several prestigious prizes, including the 2022 Art Explora – Académie des Beaux-Arts European Award for innovation in access to culture; and European prizes for outstanding achievement in the fields of audience development and cultural heritage.
Heidi is a sought-after moderator and speaker at European events and conferences. In 2022, Speaker at the 8th Culture & RTBF Meeting; 2021, Consultant for European cultural policy agencies KEA (Brussels) and PPMI (Vilnius); 2020, Co-initiator of the 1st European Theatre Forum of the European Commission and the German EU Council Presidency; 2019, Author for the European Expert Network on Culture and Audiovisual (EENCA).
Heidi started her career as an international producer and touring manager for artists Victoria Chaplin and the Tiger Lillies, touring around Europe and Asia at major festivals and theatre venues. A studied cultural manager with degrees from La Sorbonne and Leuphana University, she lived and worked over the last 25 years in the UK, US, France and Germany.
Friday 10 November 2023
Keynote: Fake News and the Role of Theatre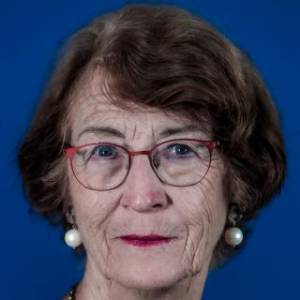 Colette Braeckman
Colette Braeckman is a Belgian journalist and a member of the editorial board of the Belgian French-language newspaper Le Soir, where she directs news coverage of Africa, particularly Central Africa. She has also been published in reviews and magazines, notably Le Monde diplomatique in both its French and English editions.
Sustainability Tools: Peer-to-Peer Learning on the Doughnut Workshop (STAGES) and the ETC Theatre Green Book
Emmanuelle Lejeune
Sustainability Advisor, Théâtre de Liège/Belgium
After studying cultural policies, Emmanuelle Lejeune developed a deep interest in the ecological and social transformation of the performing arts. She began her sustainability journey at the Paris Opera, expanded her work at the European level in culture and education, and now leads the Sustainability Strategy at the Théâtre de Liège in Belgium.
She also coordinates the European project STAGES, focusing on eco-friendly productions and the development of a transformative protocol for theatres, incorporating Doughnut Economics principles.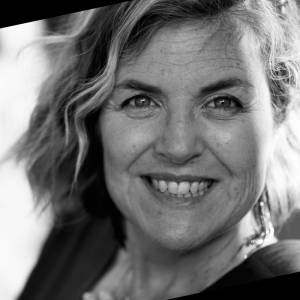 Raquel Castells
Head of Internationalisation, Teatro Arriaga/Spain
Having spent more than two decades filing her expertise across Europe, the Middle East, North Africa, and Latin America, Raquel Castells has shaped her career by taking part in the production of numerous international cultural endeavours. Currently, she serves as the head of the internationalisation area of Teatro Arriaga, where she externally advises and supports the theatre team, led by artistic director Calixto Bieito, on new strategies to place the theatre, its productions, and its artists in the international terrain. She also performs as the sustainability champion for the projects Teatro Arriaga undertakes within the framework of the Green Committee of the European Theatre Convention.
Teatro Arriaga is a public theatre located in the heart of Bilbao and one of the most important theatres in the Basque Country and Spain. With a career spanning various domains of the arts and culture, Raquel Castells has had and continues to work in diverse capacities. As a Performing Arts Curator, she has contributed to the second edition of the Lebanon European Theatre Festival funded by the Delegation of the European Union in Lebanon and the member states. She participates as an External Consultant in the evaluation and consolidation of proposals within the EUROPA CREATIVE Programme for the European Commission. In addition to her roles in the performing arts and cultural strategy, she has also ventured into the realm of filmmaking as a Producer and Director of the internationally awarded documentary "A Stone's Throw from Prison," which tells the story of Palestinian children imprisoned by the Israeli government in the Occupied Territories.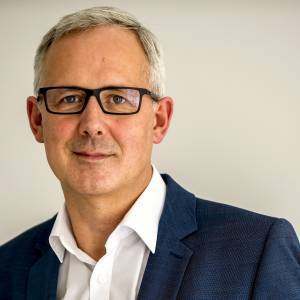 Joachim Klement
General Director & Artistic Director, Staatsschauspiel Dresden/Germany
Joachim Klement studied in Cologne and Munich (Germany). Later he had various engagements as a dramaturge, among others in Wilhelmshaven, at the theatre in Graz (Austria) and at the Deutsches Schauspielhaus in Hamburg. From 1996, he was Senior Drama Dramatist at the National Theatre Mannheim for three years. Subsequent to this in 2004, he became Chief Dramaturge and deputy to the General Intendent at Bremen Theatre. In 2006/2007, he moved to Düsseldorf Schauspielhaus in the same capacity. Joachim Klement was then General Director of the Staatstheater Braunschweig before becoming General Director of the Staatsschauspiel Dresden.
Table Talks: Peer-to-Peer Learning: Sharing Knowledge within the ETC Network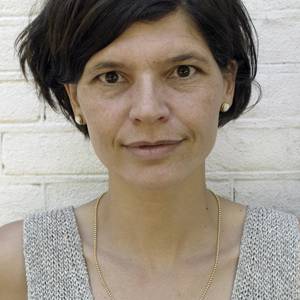 Paulien Geerlings 
ETC Vice-President and Head Dramaturge, De Toneelmakerij, Amsterdam/The Netherlands
Paulien Geerlings is a dramaturge, translator and yogi. After her high school education, she studied Philosophy and Theatre studies at the University of Amsterdam. In 2004 she graduated from DasArts, an international, multidisciplinary Master of Theatre, based in Amsterdam and founded by Ritsaert ten Cate. Between 2004 and 2006, she has been working with Theatre Company Dood Paard. In 2006 she became dramaturge of Ad de Bont, playwright and artistic director of the youth theatre company Wederzijds. This company merged with Liesbeth Coltof's Huis aan de Amstel in 2009 and became De Toneelmakerij, the Amsterdam theatre company for young audiences.
Since its establishment, Paulien Geerlings has been the in-house dramaturge of De Toneelmakerij. As dramaturge, she has a strong focus on new writing, coaching of playwrights and supporting writers initiatives. She translated several plays for De Toneelmakerij. Her latest work entitled "2022 Witnessing U: Testimonials from the Frontline" was created together with Bogdana Orleanova and Iana Gudzenko based on testimonials from the war.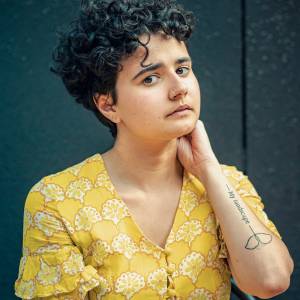 Nina van Tongeren
Dramaturg and Playwright, De Toneelmakerij, Amsterdam/Netherlands
Nina van Tongeren is a playwright and dramaturge with a great love for youth theatre. In 2022 she graduated from the HKU with her thesis Ndumbé en de Wolvenbende (9+) and a thesis on the importance of good representation. In the same year, she wrote for the Toneelmakerij and Urban Myth Naar Ndakaaru Swimming (8+), about how the colonial past continues to affect the present.
Nina currently works at the Toneelmakerij as a permanent dramaturge and writes freelance for various companies. For Theater aan de Rijn, in co-production with Theater Sonnevanck and Theater Oostpool, she wrote the class performance K oekoeksnest (10+), about two sisters whose mother sat on the roof one morning.
Nina would describe her work as intersectional activism: she strives to write pieces that every child can identify with, and gives extra attention to the children whose stories are not yet told or heard enough.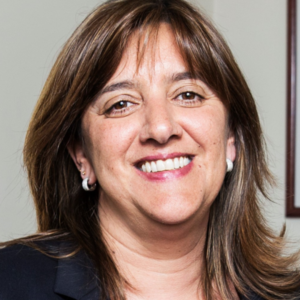 Cláudia Belchior
ETC Treasurer, Artistic Advisor, Centro Cultural de Belém, Lisbon/Portugal
Cláudia Belchior was the President of the Executive Board of the D. Maria II National Theatre in Lisbon, Portugal, a position she held from July 2015 to June 2022. Cláudia has been involved with the performing arts for all of her career, at the foremost cultural institutions in Portugal, having served as Director, Coordinator for the Performing Arts, and Deputy Director for Planning and Budget at the Belém Cultural Centre and as Director of Production at the Gulbenkian Foundation. She has taught courses in Production Management, Stage Management, and Technical Direction in several institutions.
Ricardo Simões
Artistic Director, Teatro do Noroeste – Centro Dramático de Viana/Portugal
Ricardo Simões graduated in Artistic and Cultural Management. He earned the title of Academic Merit Scholar in both 2009/2010 and 2010/2011. His academic journey extended to pursuing a PhD in Cultural Studies, with a specialisation in Sociology of Culture, at the University of Minho and the University of Aveiro.
He was invited as a juror in professional aptitude tests for theatre schools in Oporto, namely ACE-Porto in 2018 and Balleteatro in 2019, 2021, and 2022.
Ricardo has been a professional actor since 1997. He has contributed to over 65 theatrical creations with Teatro do Noroeste - Centro Dramático de Viana. His roles within the company have included that of an actor, assistant production and staging assistant, communication assistant, copywriter, director, resident playwright (from 2013 to 2015), and finally, artistic director, a position he has held since 2015 up to the present day.
In 2017, he created the Festival de Teatro de Viana do Castelo, which he directs together with the company, while focusing on three branches of work: artistic creation and programming, youth programme, and community project.
Saturday 11 November 2023
TRANSFORMATIONS Milestone Meeting & ETC Vision 2030
Matina Magkou
Cultural Manager and Researcher/France
Matina Magkou is a cultural manager and researcher. After years in Greece, Spain, Belgium and Qatar working with and for cultural organisations and public institutions, she is currently based in France and employed as a post-doctoral researcher at the University of Côte d'Azur investigating intermediary cultural spaces, digital transformation processes and the city. She continues working as a cultural manager and consultant as well as with cultural networks and organisations evaluating projects, facilitating learning processes and project managing complex projects.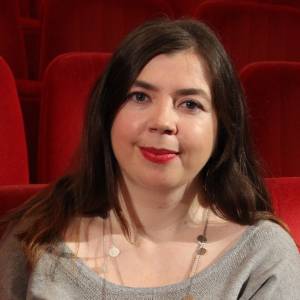 Hélène Gauthier
ETC Project & Network Manager
Hélène Gauthier studied Political Sciences and International Cultural Management in France and India. She started her professional life at the French Embassy in Berlin as a Cultural Officer in 2011. She moved back to France in 2013 to work at ARTE, the European cultural TV channel, as an Advisor to the Presidents, where she contributed to securing EU funding for the channel's project "ARTE Europe", of subtitling French-German audio-visual content in four further European languages (English, Spanish, Polish and Italian). After four years at ARTE, she moved back to Berlin and first worked with the Daniel Barenboim Foundation and the West-Eastern Divan Orchestra before joining the ETC team.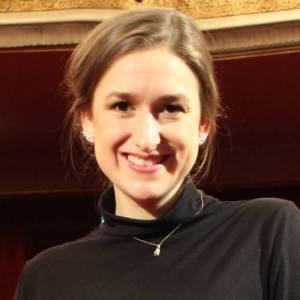 Teresa Pfaud
Teresa Pfaud studied Cultural Sciences and French Philology at the University of Potsdam and General Management at Nordakademie Graduate School in Hamburg. After internships at the Ministry of Culture and Youth in Costa Rica and Museo del Baile Flamenco in Sevilla (Spain), she worked in Berlin for the PR agency ARTEFAKT Kulturkonzepte and for the Berlin State Opera Unter den Linden, where she conducted workshops and co-founded the project "Opernshots". She joined ETC in 2015 as Project Coordinator of the artistic collaboration projects.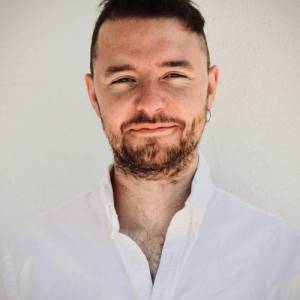 Christy Romer
ETC Communication Manager
Christy studied International Relations at the London School of Economics and Political Science. After internships at political consultancy firms and national newspapers, he spent four years as a journalist at the arts policy magazine ArtsProfessional, then contributed articles as a freelance writer to The Guardian, The Independent, El País and City Lab. He joined ETC in October 2020.
Visual Design:  © ETC / Timisoara National Theatre