Our speakers for the ETC International Theatre Conference, Lisbon (Portugal) 3-6 November 2022
Last updated:10/10/2022
Thursday 3 November
Conference Welcome Speech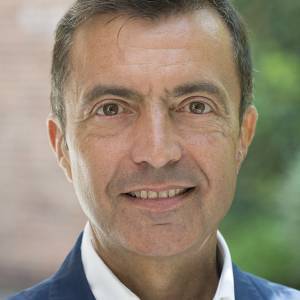 Serge Rangoni
Artistic Director & General Manager, Théâtre de Liège/Belgium; President of the Board of Directors, European Theatre Convention
Serge Rangoni is the artistic director & general manager of Théâtre de Liège/Belgium and has been President of the ETC Board of Directors since 2017. He studied at the Conservatoire of Brussels. After working in various theatre institutions and at the Ministry of Culture, he was designated in 2004 as General Manager of Théâtre de Liège. Under his leadership, the theatre received the titles of "European center of theatrical creation and choreography" and "Centres for Drama" in the French-speaking area of Belgium, affirming its role in theatrical and dance productions and their dissemination to local and international audiences.
Since his arrival at its head, the institution has developed considerably, with now an audience of 65,000 and more than 180 performances a season. Théâtre de Liège is today the leading stage in Wallonia.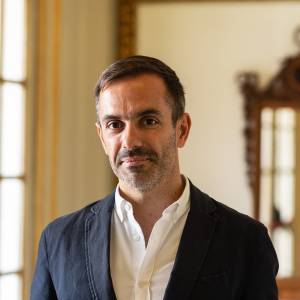 Rui Catarino
President of the Administration Board of Teatro Nacional D. Maria II
Rui Catarino became President of the Executive Board of Portugal's D. Maria II National Theatre in 2022. He was previously an Executive Member of the board, since 2016, and a lecturer in Arts Management at Lisbon's Theater and Film School, since 2008. For the past 20 years, Rui has held management positions in support of artistic creation and audience engagement with the arts at some of the foremost cultural institutions in Portugal, such as Guimarães 2012 European Capital of Culture, Serralves Foundation in Porto, National Opera and Ballet, São Luiz Municipal Theatre in Lisbon and independent theatre companies. He has been involved in cultural policy-making, as an aide to the Secretary of State for Culture and to Lisbon's Deputy Mayor for Culture. Rui graduated in Economics from ISEG – School of Economics and Management Lisbon, and post-graduated in Cultural Management from ISCTE – University Institute of Lisbon. He is a Fellow Alumn of the DeVos Institute of Arts Management at the Kennedy Center for the Performing Arts, in Washington, D.C.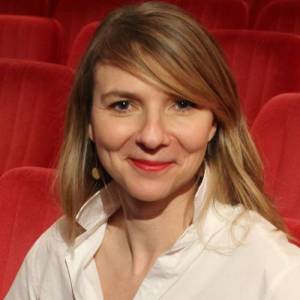 Heidi Wiley
Heidi Wiley is Executive Director of the European Theatre Convention (ETC). Since 2009 she has established ETC as a European network with an international programme of artistic collaboration, professional development and advocacy for Europe's public theatres spanning more than 25 countries.Under her leadership, ETC became a strategic partner of the European Commission and was awarded European prizes for youth theatre and digital theatre productions in the fields of audience development and cultural heritage as organisation for its outstanding achievement.
She was invited to the European Expert Network on Culture and Audiovisual (EENCA) as expert author and co-initiated the European Theatre Forum with the European Commission and German EU Council Presidency.
Heidi started her career as international producer and touring manager for artists Victoria Chaplin and the Tiger Lillies, touring around Europe and Asia at major festivals and theatre venues. A studied cultural manager with degrees from La Sorbonne and Leuphana University, she lived and worked over the last 20 years in the UK, US, France and Germany.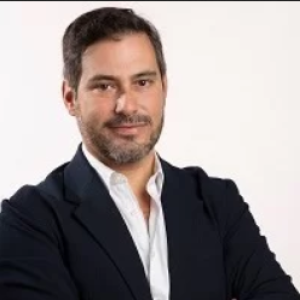 Diogo Moura
Councillor for Culture, Lisbon City Council
Diogo Moura is Councillor for Lisbon City Council in the areas of Culture, Education, Economy and Innovation, Relations with the Parish Councils, Participative Budget, Regional Houses and Electoral Process.
He worked at INATEL Foundation as Communication Consultant, where he began his career as advisor to the Board of Directors for the areas of Culture, Communication and Marketing, becoming cultural manager in 2015.
He began his local political activity in 2001, in the then parish of Encarnação and, between 2009 and 2021, he was a deputy in the Lisbon Municipal Assembly and leader of the bench. Between 2002 and 2009, he held various positions in the municipality of Lisbon, namely as advisor in the areas of Public Space, Culture, Social Action, Sports and Traffic, among others. In recent years, he has maintained a regular presence in the media, writing and commenting on the various issues of Lisbon.
He is also president of AMEC - Associação Música, Educação e Cultura (Lisbon Metropolitan Orchestra); president of PORPAV - Portuguese Pavement Association; vice-president of Artemrede; co-president of the Culture Committee of the Union of Local Cities; secretary of the General Assembly of LISPOLIS - Pólo Tecnológico de Lisboa; secretary of the General Assembly of MARL - Mercado Abastecedor da Região de Lisboa, S. A; president of the General Assembly of CACCL - Centro de Arbitragem de Conflitos de Consumo de Lisboa; secretary of the General Assembly of ALPI - Associação Lusa Portugueses por Israel; member of the Executive Committee of AICE - Associação Internacional das Cidades Educadoras; member of the Board of Curators of the Fundação Júlio Pomar; member of the Board of Patrons of the Fundação Arpad Szenes-Vieira da Silva; member of the Advisory and Ethics Board of APCE - Associação Portuguesa de Comunicação de Empresa and member of the Strategic Board of Futurália.
Friday 4 November

CARE - an exploration (part one)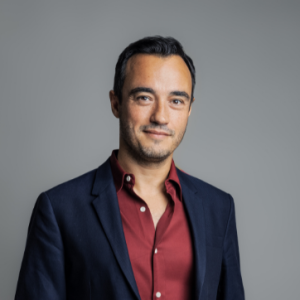 Pedro Penim
Artistic Director of Teatro Nacional D.Maria II, Lisbon/Portugal
Born in Lisbon, Pedro Penim is a director, actor and playwright. With a degree in Theatre from the Escola Superior de Teatro e Cinema and a Master's in Cultural Management from ISCTE, he founded the Teatro Praga collective in 1995, an emblematic company of contemporary Portuguese theatre creation. He is also the founder of the cultural space Rua das Gaivotas in Lisbon, a project that welcomes creations by new artists. Pedro Penim's work - which extends to programming, translation, teaching and lecturing - has been presented in several festivals and seasons throughout Portugal, as well as in several countries in Europe, South America, Asia and the Middle East.
Anita Debaere
Director of Pearle*-Live Performance Europe, Brussels/Belgium
Anita Debaere is Director of Pearle*-Live Performance Europe. This pan-European federation counts, through its member associations, more than 10.000 organisations in the live performance ecosystem. Anita Debaere holds a master in Political and Social sciences and Communication Science from the University of Ghent (BE). She also holds a post-degree in Arts Management from the City University of London. Anita worked in the music sector and for an energy company. She is regularly invited to give expert views in particular in relation to cultural mobility and on policy questions.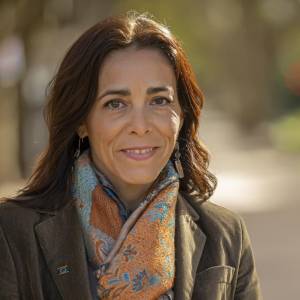 Sofia Moreira de Sousa
Head of the European Commission Representation to Portugal
A convinced European, Sofia Moreira de Sousa has worked on European issues for more than two decades. Prior to her current position, she was the EU Ambassador to Cabo Verde; and Deputy EU Ambassador to the Republic of South Africa. Present at the birth of the European External Action Service, until 2014 she was advisor to its Deputy Secretary-General. Earlier in her career, she worked in the International Relations Department of the European Space Agency and at the Academy of European Law in Trier, Germany. She qualified as a lawyer in 1999. She holds a law degree from the Catholic University of Porto, Portugal, and a LLM in International Relations from the University of Hamburg, Germany.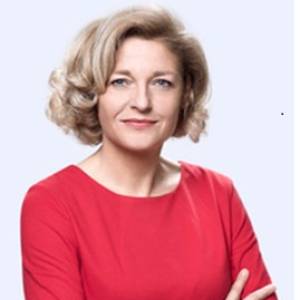 Annette Gerlach
Born in Berlin, Annette Gerlach lives in France where she is a well-known journalist and presenter for the European Culture Channel ARTE. She has been a bilingual news anchor for the last 25 years specializing in live events such as Cannes or the Berlin Film Festival, together with season openings at the Scala di Milano, the Fenice in Venice or the new Mariinsky Concert Hall in Saint Petersburg. She also regularly presents symposiums, round tables and award ceremonies for the European Council, the European Parliament and other cultural and European institutions. Annette Gerlach is also a public appearance and stage work coach and in charge of the development of Educ'ARTE in Germany.
Photo Credit: ©ARTE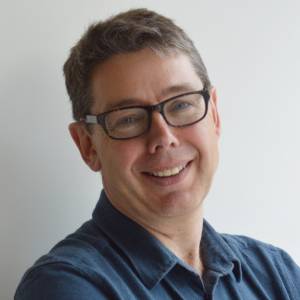 Paddy Dillon
Director of the Theatre Green Book, London/United Kingdom
Paddy Dillon is one of the UK's leading theatre architects. In 2020 he initiated the Theatre Green Book, a project to help theatre-makers work together towards a sustainable future for theatre. The Theatre Green Book is now translated into several languages, and is being used worldwide, including by all the UK's leading theatres and opera companies. Paddy is chair of the International Theatre Engineering and Architecture Conference. He was deputy chair, then chair of the UK Theatres Trust until 2021. He has been working with ETC to develop sustainability thinking across Europe.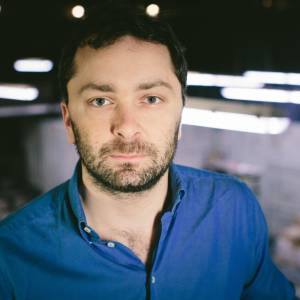 Alexander Zeldin
Writer and Director, Paris/France
Alexander Zeldin is a British writer and director for theatre and film based in Paris. He is currently an associate artist at the National Theatre of Great Britain, Odéon-Théâtre de l'Europe, Théâtres de la Ville de Luxembourg and Centre Dramatique National de Normandie-Rouen. He is the author of the internationally acclaimed The Inequalities trilogy (Beyond Caring; LOVE; Faith, Hope and Charity), and Une mort dans la famille, his first play in French. His productions tour widely around the world.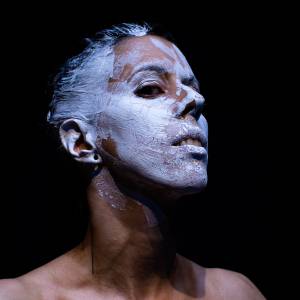 Diana Niepce
Choreographer, dancer, writher, Amadora/Portugal
Diana is a dancer, choreographer and writer, graduated from ESD and Erasmus at Helsinki Theater Academy. She completed her studies with a Performing Arts Management and Production Course at Forum Dança, Hatha-yoga teacher course and Master in Art and Communication at UNL. Creator of the pieces "Raw a Nude", "12 979 Days", "Duet", "T4", "Anda, Diana" and The other side of dance. As a performer and jury collaborated with national and international artists/institutions. She, furthermore, published in the book of Anne Teresa de Keersmaeker´s in Lisbon, the short story Bayadére, as well as the book Anda, Diana.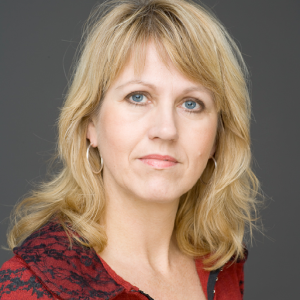 Tove Pettersen
Tove Pettersen, Professor of Philosophy, Center for Gender Research, University of Oslo, Norway
Tove Pettersen is Professor of Philosophy at the University of Oslo. Pettersen specializes in Feminist Philosophy and Feminist Ethics, especially in the Ethics of Care and the Existential Ethics of Simone de Beauvoir. She is also working within the field of Feminist History of Philosophy and the Philosophy of Ageing. Pettersen has published books and several articles within her field, both in English and Norwegian. Her articles have been translated into French, Italian and Icelandic. In 2012, she received the Norwegian award "Paa-Kanten prisen" for her work in feminist philosophy.
From 2016-2019 Pettersen was the President of The International Simone de Beauvoir Society (a non-profit, MLA affiliated organization) as well as the Chair of the Boards of Directors of The International Simone de Beauvoir Society. She is a member of the Editorial Board of Simone de Beauvoir Studies, of the advisory board of the research project Care and Technology, a former member of the Academic Board of the Erasmus+ project Gender and Philosophy: Developing learning and teaching practices to include underrepresented groups.
Saturday 5 November
STAGES - Sustainable Theatre Alliance for a Green Environmental Shift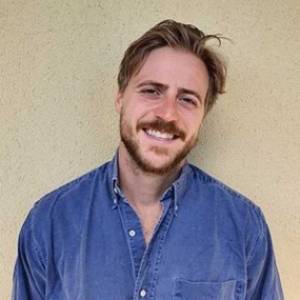 Darious Ghavami
Holder of a Master's degree in Foundations and Practices of Sustainability from the University of Lausanne since 2019/Switzerland
Darious Ghavami is a sustainability coordinator and collaborates jointly with the Centre of Competencies for Sustainability of Lausanne's University and the Théâtre Vidy-Lausanne. Associated with the transdisciplinary projects that these two institutions maintain between ecology and the living arts, he is specialised in participatory and cultural processes that seek to address current environmental issues and to question the possible new imaginaries of the ecological transition.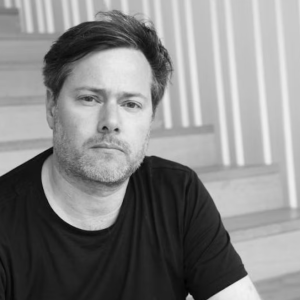 Milo Rau
Artistic Director of NTGent/Belgium
Milo Rau, born 1977 in Bern, Switzerland, is director, writer, filmmaker and since the 2018/19 season artistic director of NTGent. Critics have called him the "most influential" (Die Zeit), "most awarded­" (Le Soir), "most interesting" (De Standaard), "most controversial" (La Repubblica), "most scandalous" (New York Times) or "most ambitious" (The Guardian) artist of our time.
Since 2002 he has published over 50 plays, films, books and actions. Rau's theatre productions have been shown at all major international festivals, including the Berlin Theatertreffen, the Festival d'Avignon, the Venice Biennale, the Vienna Festival Weeks and the Brussels Kunstenfestivaldesarts, and have been touring in over 30 countries worldwide. In addition to his work as a director, Rau is also a television critic, lecturer and an extremely prolific writer with 15 publications to date, which have been translated into English, French, Italian, Dutch, Chinese and Norwegian, among others.

Photo Credit: ©Bea Borgers
Saturday 5 November
ACuTE: Culture Testbeds for Performing Arts and New Technology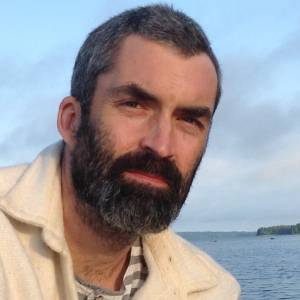 Blair Stevenson
Educator, Researcher and Administrator, Oulu University of Applied Sciences, Finland
Blair is an educator, researcher and administrator with a broad range of experience in the fields of education, culture and technology. Currently, he is Principal Lecturer at the Department of Media and Performing Arts, Oulu University of Applied Sciences (Oamk). In this role, he has founded a series of globally unique programs bridging education, innovation and the creative industries and is now acting as the founding lead for a new Centre for Arts Innovation in Oulu. He has just returned from a leave in Toronto, Canada where he was working with a number of organizations such as the University of Pennsylvania, EdTech Hub and the University of Toronto where he completed an adjunct professorship with the BMO Lab in Creative Research in the Arts, Performance, Emerging Technologies and Artificial Intelligence.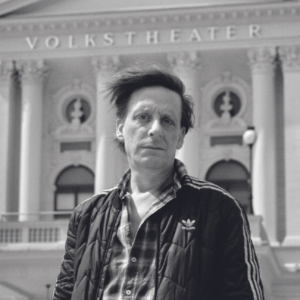 Kay Voges
Artistic Director of Volkstheater Wien
Born in 1972 in Düsseldorf, Kay Voges has been Artistic Director of the Volkstheater since the 20/21 season. Before that, he was artistic director of Schauspiel Dortmund from 2010 to 2020.
His productions at the Volkstheater include the Austrian premiere of Wolfram Lotz's play DIE POLITIKER (2021), the world premiere of ZERTRETUNG 1 - KREUZ BRECHEN by the house author Lydia Haider (2021) and, together with Jan Friedrich and the ensemble, the drama EINSAME MENSCHEN by Gerhart Hauptmann. In the 22/23 season he will stage Goethe's FAUST and the world premiere of APOKALYPSE MIAU by Kristof Magnusson.
Under Voges' direction, Schauspiel Dortmund was voted the second best theatre in the German-speaking world in the trade journal "Theater heute" in 2015, 2016 and 2017 - as well as the best theatre in North Rhine-Westphalia in 2016, 2017 and 2018 in the annual critics' poll of the daily newspaper "Welt am Sonntag".
Since 1998, Voges has worked as a director for drama and opera, including at Schauspiel Dortmund, Oper Dortmund, the Hanover State Opera, Schauspiel Frankfurt, Schauspielhaus Hamburg, Staatsschauspiel Dresden, Schauspiel Stuttgart and the Berliner Ensemble and Volksbühne Berlin. He is also the founding director of the Academy for Theatre and Digitality in Dortmund.
Furthermore, Kay Voges has received several awards for his directing work. In 2017 his production DIE BORDERLINE PROZESSION was invited to the 54th Berlin Theatertreffen, in 2012 his Ibsen double NORA/GESPENSTER to the NRW Theatertreffen, in 2019 his production of Thomas Bernhard's DER THEATERMACHER as well. EINIGE NACHRICHTEN AN DAS ALL won the main prize for "Best Production" at the NRW-Theatertreffen in 2013. In addition, the film for the production was awarded the prize for Best Director at the Artodocs International Film Festival in St. Petersburg and second prize in the "Experimental Film" category at the Sunset Film Festival Los Angeles.
Photo Credit: ©Christian Anwander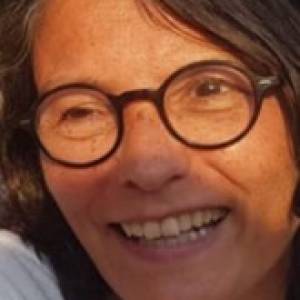 Hester van der Ent
Professor at Saxion University of Applied Sciences, Creative Media and Game Technologies and co-coordinator the XR Lab of Saxion Academy of Creative Technology/ The Netherlands
Hester van der Ent waborn September 24, 1961 in The Hague. She holds a Bachelor degree of applied science (business school) and a Master´s degree of Business Administration.
She is currently professor at Saxion University of Applied Sciences, she teaches the courses of Creative Media and Game Technologies and she is a co-coordinator of the XR Lab of Saxion Academy of Creative Technology. Her field of expertise is Desing Thinking, Consumer Behaviour, Marketing, Advertising, Content Development.
She was also guest teacher at the Universities of Applied Sciences in Finland (Oulu University of Applied Sciences), Stuttgart (Hochschule der Medien) and China (Jiaotong University Beijing). Furthermore, she participated in the Human Rights Diplohack 2016 in Geneva and she was the representative of Saxion at the United Nations Geneva Office and the World Health Organisation in Geneva.