Our speakers for the ETC International Theatre Conference, Lisbon (Portugal) 3-6 November 2022
Last updated:27/09/2022
Thursday 3 November
Conference Welcome Speech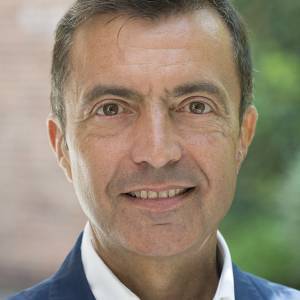 Serge Rangoni
Artistic Director & General Manager, Théâtre de Liège/Belgium; President of the Board of Directors, European Theatre Convention
Serge Rangoni is the artistic director & general manager of Théâtre de Liège/Belgium and has been President of the ETC Board of Directors since 2017. He studied at the Conservatoire of Brussels. After working in various theatre institutions and at the Ministry of Culture, he was designated in 2004 as General Manager of Théâtre de Liège. Under his leadership, the theatre received the titles of "European center of theatrical creation and choreography" and "Centres for Drama" in the French-speaking area of Belgium, affirming its role in theatrical and dance productions and their dissemination to local and international audiences.
Since his arrival at its head, the institution has developed considerably, with now an audience of 65,000 and more than 180 performances a season. Théâtre de Liège is today the leading stage in Wallonia.
Thursday 3 November
Conference Welcome Speech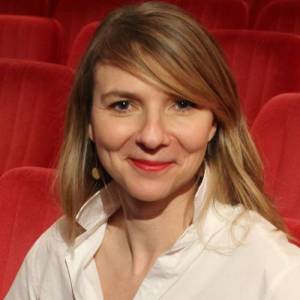 Heidi Wiley
Heidi Wiley is Executive Director of the European Theatre Convention (ETC). Since 2009 she has established ETC as a European network with an international programme of artistic collaboration, professional development and advocacy for Europe's public theatres spanning more than 25 countries.Under her leadership, ETC became a strategic partner of the European Commission and was awarded European prizes for youth theatre and digital theatre productions in the fields of audience development and cultural heritage as organisation for its outstanding achievement.
She was invited to the European Expert Network on Culture and Audiovisual (EENCA) as expert author and co-initiated the European Theatre Forum with the European Commission and German EU Council Presidency.
Heidi started her career as international producer and touring manager for artists Victoria Chaplin and the Tiger Lillies, touring around Europe and Asia at major festivals and theatre venues. A studied cultural manager with degrees from La Sorbonne and Leuphana University, she lived and worked over the last 20 years in the UK, US, France and Germany.
Friday 4 November

CARE - an exploration
Anita Debaere/Brussel, Belgium
Director of Pearle*-Live Performance Europe
Anita Debaere is Director of Pearle*-Live Performance Europe. This pan-European federation counts, through its member associations, more than 10.000 organisations in the live performance ecosystem. Anita Debaere holds a master in Political and Social sciences and Communication Science from the University of Ghent (BE). She also holds a post-degree in Arts Management from the City University of London. Anita worked in the music sector and for an energy company. She is regularly invited to give expert views in particular in relation to cultural mobility and on policy questions.
Friday 4 November
CARE - an exploration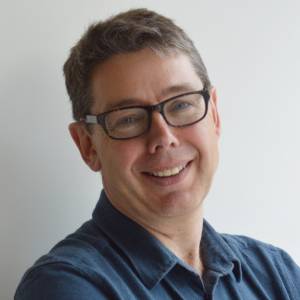 Paddy Dillon/London, United Kingdom
Director of the Theatre Green Book
Paddy Dillon is one of the UK's leading theatre architects. In 2020 he initiated the Theatre Green Book, a project to help theatre-makers work together towards a sustainable future for theatre. The Theatre Green Book is now translated into several languages, and is being used worldwide, including by all the UK's leading theatres and opera companies. Paddy is chair of the International Theatre Engineering and Architecture Conference. He was deputy chair, then chair of the UK Theatres Trust until 2021.
Friday 4 November
CARE - an exploration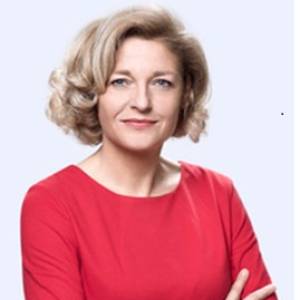 Annette Gerlach/France
Born in Berlin, Annette Gerlach lives in France where she is a well-known journalist and presenter for the European Culture Channel ARTE. She has been a bilingual news anchor for the last 25 years specializing in live events such as Cannes or the Berlin Film Festival, together with season openings at the Scala di Milano, the Fenice in Venice or the new Mariinsky Concert Hall in Saint Petersburg. She also regularly presents symposiums, round tables and award ceremonies for the European Council, the European Parliament and other cultural and European institutions. Annette Gerlach is also a public appearance and stage work coach and in charge of the development of Educ'ARTE in Germany.
Photo Credit: ©ARTE