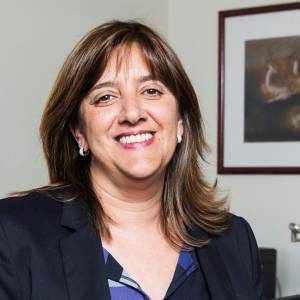 Cláudia Belchior
Artistic Advisor at Centro Cultural de Belém, Lisbon/Portugal
Cláudia Belchior was the President of the Executive Board of the D. Maria II National Theatre in Lisbon, Portugal, a position she has held from July 2015 - June 2022. Cláudia has been involved with the performing arts for all of her career, at the foremost cultural institutions in Portugal, having served as Director, Coordinator for the Performing Arts, and Deputy Director for Planning and Budget at the Belém Cultural Centre and as Director of Production at the Gulbenkian Foundation. She has taught courses in Production Management, Stage Management, and Technical Direction in several institutions.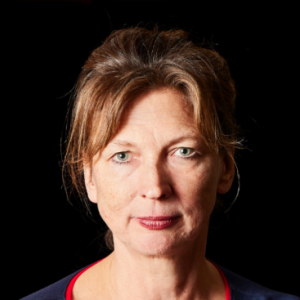 Iris Laufenberg
Artistic Director at Deutsches Theater, Berlin/Germany
Iris Laufenberg studied applied theatre studies in Giessen. Since her time as artistic director of the Bonn Biennale festival, one of her focuses has been on new drama, which she has done in her 10-year activity as director of the Theatertreffen of the Berliner Festspiele, among other things with the profiling of the authors' promotion at the Stückemarkt, as well as subsequently expanded as theatre director at the Konzert Theater Bern. At the Schauspielhaus Graz, Iris Laufenberg founded the annual International Playwrights Festival Graz at the beginning of her artistic directorship in 2015, within which, in addition to contemporary drama, the cross-border, content-related understanding of theatre professionals and young talents is promoted. Iris Laufenberg's focus on the thematic and aesthetic possibilities of the public space (city) theatre between local roots and global necessity is reflected in interdisciplinary and cross-genre projects.Iris Laufenberg is involved nationally and throughout Europe in representing the interests of theatre and in the further development of the art form. She is a board member and vice president of the European Theatre Convention. Iris Laufenberg is the designated director of the Deutsches Theater Berlin, which she will direct from 2023/24.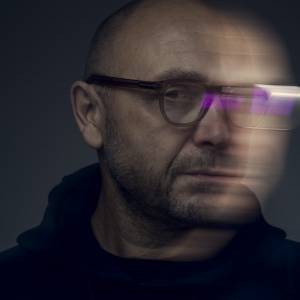 Norbert Rakowski
General Manager and Artistic Director of JK Opole Theatre, Opole/Poland
Norbert Rakowski graduated from the Faculty of Drama Directing at the National Academy of Dramatic Art in Warsaw. Since 1997, he has worked as an assistant director of Krystian Lupa and as a director of documentary films in the Polish Television Theatre. As a theatre director, he debuted with his original production Suddenly (Studio Theatre in Warsaw) and in 2001 he staged his diploma production of Robert Anderson's Solitaire (Contemporary Theatre in Warsaw). Since then, he directed several dozen plays and co-operated with many theatres in Poland and abroad (such as Poznan, Cracow, Warsaw, Prague, Szczecin and others).
He was awarded a few times with the Golden Mask for Direction. He mainly directs plays concerned with contemporary topics or works with classics in contemporary aesthetics. A special place in his career is occupied by a period of laboratory work focused on working with dancers and research in combining dramatic language with contemporary dance theatre (performances such as Bluebeard, Flow).
Since 2015, he is the General and Artistic Director of JK Opole Theatre and Director of the Festival of Polish Classic Drama 'Konfrontacje' in Opole. In 2016, he created a new space of unusual characters called Modelatornia. His idea was to create and consistently develop a place that would serve the implementation of postulates of Jerzy Grotowski - providing the basis for experimental explorations in the field of theatre.
Norbert Rakowski invites artists to Opole who want to confront fundamental ideological problems on the stage and who are not afraid of creative dialogue with the audience through their original stage language.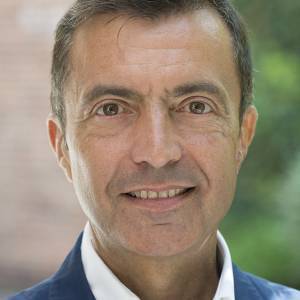 Serge Rangoni
General Manager & Artistic Director of Théâtre de Liège/Belgium
Serge Rangoni studied at the Conservatoire of Brussels. After working in various theatre institutions and at the Ministry of Culture, he was designated in 2004 as General Manager of Théâtre de Liège. Under his leadership, the theatre received the titles of "European center of theatrical creation and choreography" and "Centres for Drama" in the French-speaking area of Belgium, affirming its role in theatrical and dance productions and their dissemination to local and international audiences. Since his arrival at its head, the institution has developed considerably, with now an audience of 65,000 and more than 180 performances a season. Théâtre de Liège is today the leading stage in Wallonia.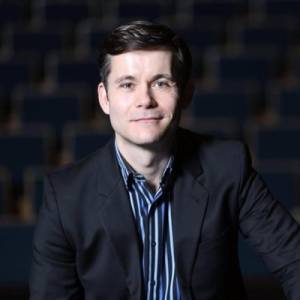 Tom Leick-Burns
Artistic Director and General Manager, Les Théâtres de la Ville de Luxembourg/Luxembourg
Tom Leick-Burns was born in Luxembourg and initially trained as an actor at the Drama Centre, London.
Since then, he has appeared in over 20 professional theatre productions, starred in numerous films and was awarded the prestigious Studio Hamburg Shooting Star Award at the Berlin Film Festival in 2004. His career took a different turn when he was approached to work as a freelance production manager for the Grand Théâtre in Luxembourg. Using his knowledge of British theatre and excellent language skills, he was hired to facilitate and look after international projects. Since then, he has been able to work on an eclectic range of theatre, dance and opera productions, using his organisational skills and gaining invaluable experience in project management. With his hands-on approach and indomitable spirit, Tom quickly adjusted to his new role while at the same time taking on new challenges. In 2008, he facilitated the first professional English-language production in Luxembourg and programmed parts of the Grand Théâtre English-language season.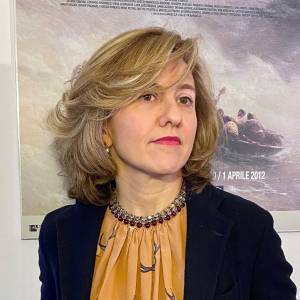 Barbara Ferrato
Head of Artistic, Planning and Development Department at Fondazione del Teatro Stabile di Torino - Teatro Nazionale/Italy
Barbara Ferrato graduated in classical literature, with a cross-curricular thesis on the history of the theatre and classical Greek literature in Milan. She has obtained a Master's Degree in Organisation and Distribution of Theatre Productions at the Piccolo Teatro/Teatro d'Europa directed by Giorgio Strehler, where she started her career that proceeded in other theatres in Milan.
In 2002 she began to work for the TST/NT first at the Regional Circuit of Piedmont (40 theatres) and then became the head of artistic, planning and development department under the directions of Mario Martone and now Valerio Binasco.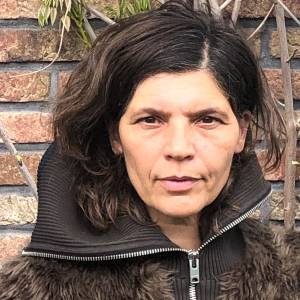 Paulien Geerlings
Head Dramaturge at De Toneelmakerij, Amsterdam/The Netherlands
Paulien Geerlings (Amsterdam,1970) is a Dutch theatre-maker with an Indo-European background and boardmember of the European Theatre Convention (ETC). After her high school education, she studied Philosophy and Theatre studies at the University of Amsterdam, gaining her MSc in 1997. In 2004 she received her MA at DasArts (currently DAS Theatre), a master's programme for artistic practices in the field of theatre at the Amsterdam University of the Arts. Since her graduation in 1997 she has been working as a freelance dramaturge with several theatre directors, including Ola Mafaalani, the South-African based Bratt Bailey and Marcus Azzini. For the last fourteen years, she has been head of dramaturgy and international collaborations at De Toneelmakerij, the Amsterdam theatre company for young audiences. Both at De Toneelmakerij and at ETC, her key focus is on diversity policies and gender equality. Next to this, she translated several plays, wrote theatre adaptations, taught at the Amsterdam University of the Arts and was a founding board member of Assitej NL. As a dramaturge, she has a strong focus on the development of new repertoire and the coaching of playwrights.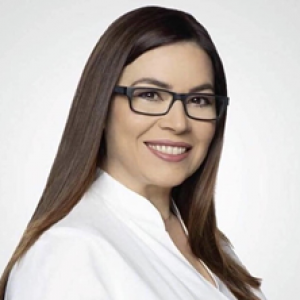 Marina Maleni
Theatre Development Officer, Cyprus Theatre Organisation (THOC)/Cyprus
Marina Maleni has worked successfully as an actress, TV host and radio music producer for several years. Working since 2001 as Theatre Development Officer for Cyprus Theatre Organisation, she is in charge of State theatre subsidies and policy forming, European collaborations, playwriting development, non-professional theatre, theatre education programmes, festivals, PQ National Participation (Curator since 2007), etc.
Marina Maleni has worked extensively in the Committee for Theatre in Schools (THOC - Ministry of Education and Culture), the Study Committee for the creation of A Cultural Authority in Cyprus, the National Committee for Delphic Games, and has held roles as secretary of CYCSTAT, member of the advisory body of the Cyprus Youth Board, Board member of the Cyprus Theatre Museum. She has coordinated several very successful European culture programme collaborations for Cyprus. Additionally, Marina is the host of a prominent CYBC TV talk show focused on culture.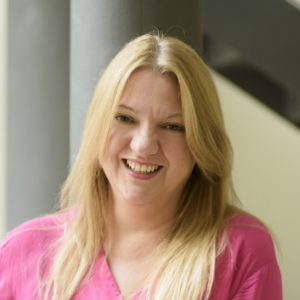 Eirini Mountraki
Head Dramaturg, Head of Archive, Library and International Collaborations Department, National Theatre of Greece/Greece
Eirini Mountraki has obtained a BA, an MA and a PhD in Theatre Studies from the National and Kapodistrian University of Athens (Faculty of Theatre Studies). She also studied Arts at the University of Milan, Italy.
She has worked at the National Theatre of Greece since 1999 as a special artistic collaborator and she is head of Drama, Library, Archive and International Relations Departments.
Eirini Mountraki is also a visiting professor at the Departments of Theatre Studies of the Universities of Athens and Peloponnese. She teaches History of Theatre and Dramaturgy at Drama Schools. She taught Theatre in the Army (SAN) for five years and has directed several plays with her students.
She is the founder and head of the Greek Play Project, a dynamic platform in Greek and English for the promotion and study of contemporary Greek theatre.
This high-level advisory group expands the ETC vision by including perspectives from theatre and adjacent sectors, on both a member state and EU level. The Theatre Advisory Council (TAC) is conceived as a consultative body designed to advise the ETC Board and engage with members through structured processes.

The inaugural TAC meeting took place in June 2023 in Berlin. In collaboration with the ETC team, the TAC helped develop the ETC Vision 2030: a strategic plan until 2030 to determine key priorities and action areas.
Members:
Marko Bratuš, Artistic Director of SNG Nova Gorica (Slovenia)
Joachim Klement, Artistic Director, Staatsschauspiel Dresden (Germany)
Bettina Pesch, Administrative Director & Deputy General Director of Theater Magdeburg (Germany)
Dubravka Vrgoč, Former General Manager & Artistic Director of Croatian National Theatre Zagreb (Croatia)
Set up in 2021, the Green Theatre Committee is composed of specialists from the ETC network and external experts, and helps develop knowledge, analyses, and guidelines on sustainability. It plays a key role in driving forward ETC's ambitious goal of becoming a climate-neutral network by 2030, as set out in ETC's Sustainability Action Code.

A significant step in this sustainability journey is the creation of the ETC Theatre Green Book, a collaboration between ETC, Renew Culture and the renowned 'Theatre Green Book' initiative. The ETC Theatre Green Book is a new version of the tool to guide theatres step-by-step towards net-zero emissions – across their productions, buildings and operations.
Members:
Joachim Klement, Artistic Director, Staatsschauspiel Dresden (Germany)
Emmanuelle Lejeune, Environmental Advisor, Théâtre de Liège (Belgium)
Johann Otten, Dramaturge, Deutsches Theater Berlin (Germany)
Lucy Davies, Executive Director, Young Vic (United Kingdom)
Raquel Castells, Head of Internationalisation Area, Teatro Arriaga Antzokia, Bilbao (Spain)
Paddy Dillon, Coordinator, Theatre Green Book
Lisa Burger, Director, Renew Culture
Representatives from within the ETC network jointly explore new dramatic writing in Europe and create new opportunities for contemporary playwrights, by collaborating with their time and expertise with the ETC Team, increasing the circulation of new works through the awarding of translation grants and facilitating participatory readings and discussion with authors during ETC Conferences.
Members:
Ola E. Bo, ETC Honorary Member (Norway)
Giacomo Giuntini, Head of Direction office, Director, Fondazione Teatro Due (Italy)
Matīss Gricmanis, Head Dramaturge (Dailes Theatre)
Miriam Kičiňová, Artistic Director, Slovak National Drama Theatre (Slovakia)
Karla Mäder, Head Dramaturge, Deusches Theater Berlin (Germany)
Christa Müller, ETC Honorary Member (Germany)
Mirna Rustemovic, Dramaturge, Croatian National Theatre Zagreb (Croatia)
Nina van Tongeren, Dramaturge, De Toneelmakerij (Netherlands)
(c) European Theatre Convention / Adrian Piclisan