Our speakers for the ETC International Theatre Conference, Opole (Poland) 10-14 May 2023
Last updated:03/03/2023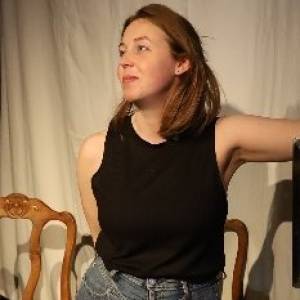 Katie Hawthorne
Katie is a writer and researcher, specialising in the relationship between live performance and emerging technologies. She is based at the University of Edinburgh, where she will shortly complete her doctoral research "Contextualising Liveness: Digitally Distributed, Mediated and Located Theatre in Edinburgh and Berlin, 2017-19". At the Academy for Theatre and Digitality, she is working on a project titled "Automating the Audience", which explores the ethics of labour in emerging modes of digital audienceship and asks: What would it mean to have an automated audience?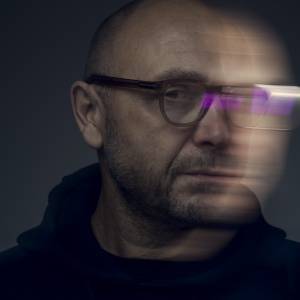 Norbert Rakowski
Graduated from the Faculty of Drama Directing at the National Academy of Dramatic Art in Warsaw. Since 1997 he has worked as an assistant director of Krystian Lupa and as a director of documentary films in the Polish Television Theatre. As a theatre director, he debuted with his original production Suddenly (Studio Theatre in Warsaw) and in 2001 he staged his diploma production of Robert Anderson's Solitaire (Contemporary Theatre in Warsaw). Since then he directed several dozen plays and co-operated with many theaters in Poland and abroad (such as Poznan, Cracow, Warsaw, Prague, Szczecin and others).
He was awarded a few times with the Golden Mask for Direction. He mainly directs plays concerned with contemporary topics or works with classics in contemporary aesthetics. A special place in his career is occupied by a period of laboratory work focused on working with dancers and research in combining dramatic language with contemporary dance theater (performances such as Bluebeard, Flow).
Since 2015 he is the General and Artistic Director of JK Opole Theatre and Director of the Festival of Polish Classic Drama 'Konfrontacje' in Opole. In 2016 he created a new space of unusual characters called Modelatornia. His idea was to create and consistently develop a place that would serve the implementation of postulates of Jerzy Grotowski - providing the basis for experimental explorations in the field of theatre.
Norbert Rakowski invites artists to Opole who want to confront fundamental ideological problems on the stage and who are not afraid of creative dialogue with the audience through their original stage language.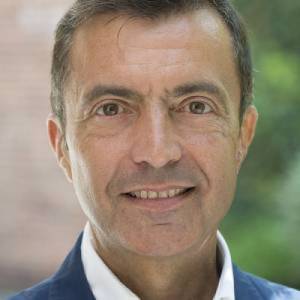 Serge Rangoni
Artistic Director & General Manager, Théâtre de Liège/Belgium; President of the Board of Directors, European Theatre Convention
Serge Rangoni is the artistic director & general manager of Théâtre de Liège/Belgium and has been President of the ETC Board of Directors since 2017. He studied at the Conservatoire of Brussels. After working in various theatre institutions and at the Ministry of Culture, he was designated in 2004 as General Manager of Théâtre de Liège. Under his leadership, the theatre received the titles of "European center of theatrical creation and choreography" and "Centres for Drama" in the French-speaking area of Belgium, affirming its role in theatrical and dance productions and their dissemination to local and international audiences.
Since his arrival at its head, the institution has developed considerably, with now an audience of 65,000 and more than 180 performances a season. Théâtre de Liège is today the leading stage in Wallonia.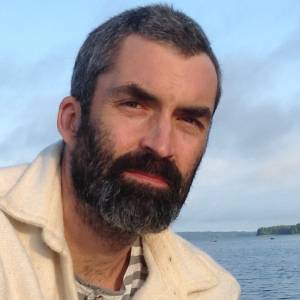 Blair Stevenson
Educator, Researcher and Administrator, Oulu University of Applied Sciences, Finland
Blair is an educator, researcher and administrator with a broad range of experience in the fields of education, culture and technology. Currently, he is Principal Lecturer at the Department of Media and Performing Arts, Oulu University of Applied Sciences (Oamk). In this role, he has founded a series of globally unique programs bridging education, innovation and the creative industries and is now acting as the founding lead for a new Centre for Arts Innovation in Oulu. He has just returned from a leave in Toronto, Canada where he was working with a number of organizations such as the University of Pennsylvania, EdTech Hub and the University of Toronto where he completed an adjunct professorship with the BMO Lab in Creative Research in the Arts, Performance, Emerging Technologies and Artificial Intelligence.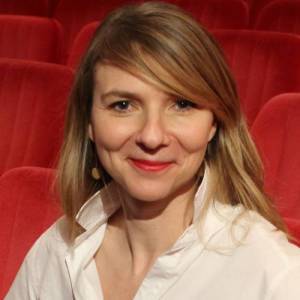 Heidi Wiley
Heidi Wiley has been Executive Director of the European Theatre Convention (ETC) since 2009. Under her leadership, ETC has become an established European cultural network with an international programme of artistic collaboration, professional development and advocacy for Europe's public theatres, spanning over 30 countries. She led ETC to become a strategic partner of the European Commission and the recipient of several prestigious prizes, including the 2022 Art Explora – Académie des Beaux-Arts European Award for innovation in access to culture; and European prizes for outstanding achievement in the fields of audience development and cultural heritage.
Heidi is a sought after moderator and speaker at European events and conferences. In 2022, Speaker at the 8th Culture & RTBF Meeting; 2021, Consultant for European cultural policy agencies KEA (Brussels) and PPMI (Vilnius); 2020, Co-initiator of the 1st European Theatre Forum of the European Commission and the German EU Council Presidency; 2019, Author for the European Expert Network on Culture and Audiovisual (EENCA).
Heidi started her career as international producer and touring manager for artists Victoria Chaplin and the Tiger Lillies, touring around Europe and Asia at major festivals and theatre venues. A studied cultural manager with degrees from La Sorbonne and Leuphana University, she lived and worked over the last 25 years in the UK, US, France and Germany.