Last update: 27 May 2021
See our Speakers for the International Theatre Conference and the Young Europe Festival To:gather
Speakers: ETC International Theatre Conference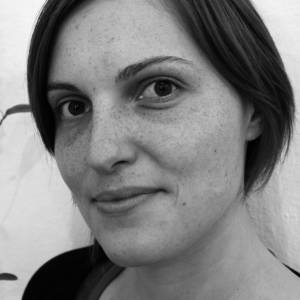 Simona Hamer
Freelance Playwright and Dramaturg
Simona Hamer (1984) is a freelance playwright and dramaturge, based in Ljubljana (Slovenia). She was awarded with National award for best play (Postcards or Fear is hollow on the inside and empty from the outside, 2017), best libretto (Roommates, 2019), nomination for best play (Everything OK, 2020) and multiple theatre awards for her dramaturgical work. In her writing Hamer likes to play with language and form, inventing new dramaturgical narratives for tackling topics that interest her the most: (dysfunctional) modern society and its historical context, discrimination and feminism.
Tere Badia
Secretary General, Culture Action Europe
Tere Badia holds a degree in Art History from the Universitat de Barcelona and a MA in Information and Knowledge Society by the IN3 (Internet interdisciplinary Institute) of the UOC.
She is dedicated to cultural research and production in various formats. She has carried out several studies on cultural policies, networks and R+D+i for visual arts. Tere has curated exhibitions and projects of contemporary art. She has been professionally linked to the Interarts Observatory in the 90's, the communication and multimedia agency Goetzinger&Komplizen (Karlsruhe). Tere coordinated the platform DISONANCIAS in Catalonia for the promotion of the relations between artists and research departments of companies and organizations, as well as the network of visual arts production spaces of Catalonia xarxaprod. Until January 2018, Tere Badia was director of Hangar – center for artistic production and research in Barcelona.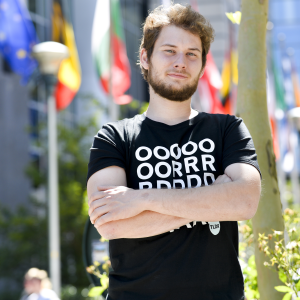 Niklas Nienaß
Member of the European Parliament
Niklas Nienaß, born in 1992 in Marl/Germany, is Member of the European Parliament in the Greens/EFA group since July 2019. As member of the EP\'s Committee on Culture and Education, he has positioned himself as a proponent of the Cultural and Creative Sectors and a strong voice for authors\' and performers\' rights in particular, having initiated and leading the EP's "Cultural Creators Friendship Group" as well as being shadow rapporteur for the Creative Europe programme 2021-2027. Nienaß is also coordinator for the Greens/EFA group in the Committee on Regional Development.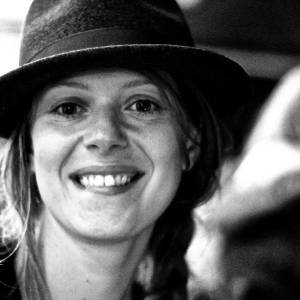 Marta Keil
Performing arts curator and researcher, based in Warsaw. She focuses her curatorial practice on alternative processes of instituting in the arts and redefining modes of working transnationally. Since 2019 she co-runs Performing Arts Institute in Warsaw. She often works in a curatorial tandem Reskeil with Grzegorz Reske, in 2020 they curated together with Tim Etchells the "Common Ground", a season at Komuna Warszawa. She initiated the EEPAP platform, that she collaborated with until 2019. Editor of numerous books on curatorial practice and institutional critique. Holds PhD in culture studies.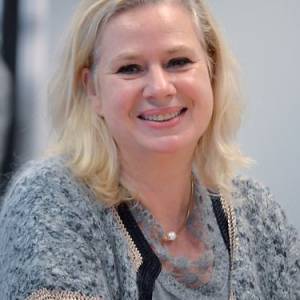 Barbara Gessler
Head of Unit Creative Europe, Directorate General for Education and Culture, European Commission, Brussels/Belgium
Born in Belgium with German nationality, Barbara Gessler lived and studied in Konstanz, Paris, Buenos Aires and Bruges. She joined the European Commission in 1994. From mid- 2011 until 2016, she ran the Culture Unit at EACEA, which implements the EU's funding programmes in these areas. Since 2017 she is responsible for the culture sub-programme at Directorate General Education, Youth, Sport and Culture. Since 2017, she is Head of the Unit Creative Europe, the European Commission's framework programme for support to the culture and audiovisual sectors.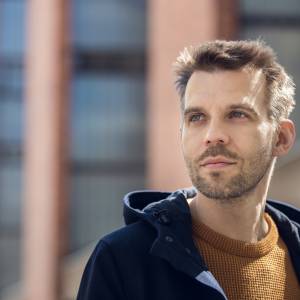 András Dömötör
Theatre Director and Assistant Professor at the former Theatre Academy in Budapest (SZFE, now freeszfe)
Born in 1978 in Hungary, András Dömötör is based in Budapest and Berlin. Since 2014 he has worked mostly in German speaking theatres (Deutsches Theater Berlin, Maxim Gorki Theater Berlin, Schauspielhaus Graz, Theater Basel, Schauspiel Hannover, Residenztheater München, Burgtheater), alongside work in the Katona Theatre and the Hungarian State Opera in Budapest. He is interested in political questions and in the confrontation of personal and political issues on stage.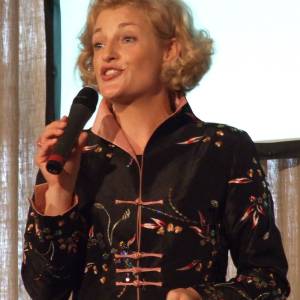 Annette Gerlach
Born in Berlin, Annette Gerlach lives in France where she is a well-known journalist and presenter for the European Culture Channel ARTE. She has been a bilingual news anchor for the last 25 years specializing in live events such as Cannes or the Berlin Film Festival, together with season openings at the Scala di Milano, the Fenice in Venice or the new Mariinsky Concert Hall in Saint Petersburg. She also regularly presents symposiums, round tables and award ceremonies for the European Council, the European Parliament and other cultural and European institutions. Annette Gerlach is also a public appearance and stage work coach and in charge of the development of Educ'ARTE in Germany.
Moderating the session on Silenced Theatres, Thursday 10 June, 10:00 - 11:30 CET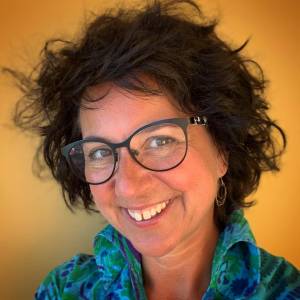 Holly Tarquini
Executive Director of FilmBath & Founder of 'F-Rating'
Holly Tarquini spent many years as a producer/director of documentaries and factual entertainment television programmes. For the last ten years she has been FilmBath's executive director where in 2014 she founded the F-Rating, a feminist film rating highlighting films directed and/or written by women and now used by more than 90 independent cinemas, film festivals and organisations including IMDb, Raindance and The Barbican.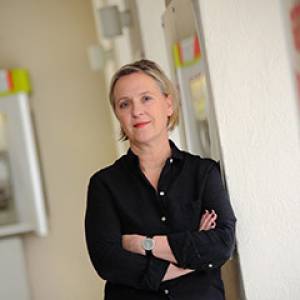 Regina Guhl
Prof. for Dramaturgy, University of Music, Theatre and Media Hanover/Germany & General Secretary of E:UTSA
Born 1957 in Wolfsburg. Studied German, Romance languages and literature and philosophy at the Free University of Berlin. After graduating she worked as a dramaturgy assistant at the Schaubühne am Lehniner Platz Berlin, then as Dramaturge/chief dramaturge in Bremen, Lübeck, Graz and Hamburg. From 2000 to 2008 chief dramaturg and deputy to the acting director at the Staatstheater Hannover, from 2008 to 2013 in the same function at Schauspielhaus the Graz. Since 2013 Professor of Dramaturgy at the Hanover University of Music, Drama and Media.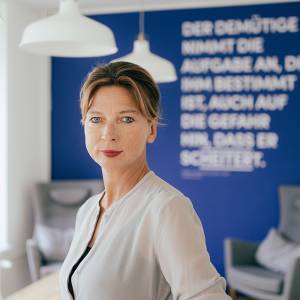 Iris Laufenberg
ETC Vice-President, General Manager & Artistic Director, Schauspielhaus Graz, Graz/Austria
Iris Laufenberg studied "Drama, Theatre and Media" in Giessen (Germany) until 1991. After working in Bonn and Bremen, she worked as a dramaturgue and artistic director of the international Bonn Biennale Festival, focusing on contemporary European drama. She was the director of the internationally reputable festival Theatertreffen in Berlin from 2002 to 2011, where she again focused on the promotion of current European drama at the Stückemarkt. As the director of drama at the Konzert Theater Bern (Switzerland) from 2012 to 2015 she emphasized the importance of international productions and began her work with interdisciplinary and site-specific projects. Since the 2015/16 season, Iris Laufenberg has worked as the managing director of the Schauspielhaus Graz (Austria). Among sharpening the profile of contemporary authors by founding the "Dramatiker|innenfestival" of Graz, she goes on pursuing the development of the city theatre concept beyond content genres and geographical boundaries.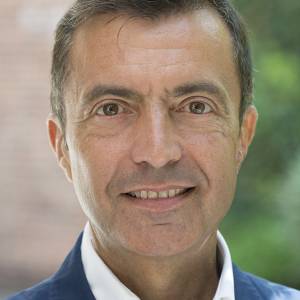 Serge Rangoni
ETC President, General Manager & Artistic Director of Théâtre de Liège/Belgium
Serge Rangoni studied at the Conservatoire of Brussels. After working in various theatre institutions and at the Ministry of Culture, he was designated in 2004 as General Manager of Théâtre de Liège. Under his leadership, the theatre received the titles of "European center of theatrical creation and choreography" and "Centres for Drama" in the French-speaking area of Belgium, affirming its role in theatrical and dance productions and their dissemination to local and international audiences. Since his arrival at its head, the institution has developed considerably, with now an audience of 65,000 and more than 180 performances a season. Théâtre de Liège is today the leading stage in Wallonia.
Heidi Wiley
Heidi Wiley is Executive Director of the European Theatre Convention (ETC). Since 2009 she has established ETC as a European network with an international programme of artistic collaboration, professional development and advocacy for Europe's public theatres spanning more than 25 countries. Under her leadership, ETC became a strategic partner of the European Commission and was awarded European prizes for youth theatre and digital theatre productions in the fields of audience development and cultural heritage as organisation for its outstanding achievement. She was invited to the European Expert Network on Culture and Audiovisual (EENCA) as expert author and co-initiated the European Theatre Forum with the European Commission and German EU Council Presidency. Heidi started her career as international producer and touring manager for artists Victoria Chaplin and the Tiger Lillies, touring around Europe and Asia at major festivals and theatre venues. A studied cultural manager with degrees from La Sorbonne and Leuphana University, she lived and worked over the last 20 years in the UK, US, France and Germany.
Speakers: Young Europe Festival To:gather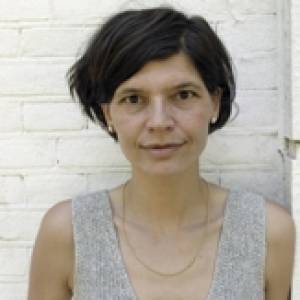 Paulien Geerlings
ETC Vice-President and Head Dramaturge at De Toneelmakerij, Amsterdam/The Netherlands
Paulien Geerlings is a dramaturge, translator and yogi. After her high school education, she studied Philosophy and Theatre studies at the University of Amsterdam. In 2004 she graduated at DasArts, an international, multidisciplinary Master of Theatre, based in Amsterdam and founded by Ritsaert ten Cate. Between 2004 and 2006, she has been working with Theatre Company Dood Paard. In 2006 she became dramaturge of Ad de Bont, playwright and artistic director of youth theatre company Wederzijds. This company merged with Liesbeth Coltof's Huis aan de Amstel in 2009 and became De Toneelmakerij, the Amsterdam theatre company for young audiences. Since its establishment, Paulien Geerlings is the in house dramaturge of De Toneelmakerij. As dramaturge, she has a strong focus on new writing, coaching of playwrights and supporting writers initiatives. She translated several plays for De Toneelmakerij.
Laura Szabó
Poetry Slamer and Young Europe Ambassador
Laura Szabó (19), "Lala" for short, has been involved in several cultural projects and art groups in the past years, though she leans more towards performing arts. She does poetry slam which has become a significant part of her life and she is a member of Reményik School Theatre. She has been doing Ten Sing work under the YMCA in the group Ten Sing Savariae, where they put together shows that include singing, dancing, and theatre elements.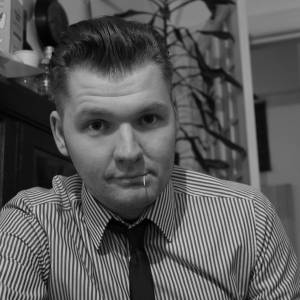 Anton Kurt Krause
Anton Kurt Krause was born in Magdeburg but studied theatre directing under Luk Perceval at the Academy of Performing Arts in Baden-Württemberg. He has been an assistant director at Thalia-Theater Hamburg afterwards and recently finished his master studies at the Hochschule für Schauspielkunst "Ernst Busch". He lives in Berlin and his shows are seen in New York, Buenos Aires, Leipzig, Magdeburg, Cali, Dresden, Hamburg and Berlin. His work is often interactive and uses new media like AR and VR or other digital ways to interact with.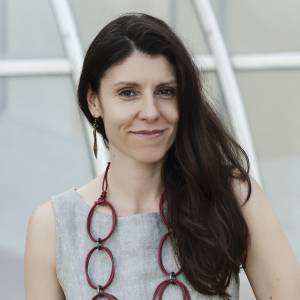 Cristina Cazzola
Cultural Project Manager and Creative Producer for Performing Arts
Cristina Cazzola is a cultural producer with a strong experience in strategic networking, mentoring and fund raising for public institutions, private foundations and enterprises to foster internationalisation processes. She has a specific expertise in audience development and engagement methodologies for teenagers and young people. She is the artistic director of Mantova SEGNI New Generations Festival, producer of TEENtheatrenetwork  and CHAIN REACTION project. From April 2021 she is member of Assitej International Executive Committee.
Feray Halil
Theater Scholar, Ethnologist and Feminist Activist
Her work focuses on issues of power relations, representation and exclusion in contemporary arts. At the Allianz Kulturstiftung, an independent not-for-profit cultural foundation, which promotes open and diverse societies, Feray is responsible for the performing and visual arts.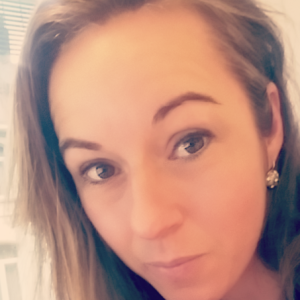 Hannah Grainger-Clemson
Culture and Education Researcher and Consultant
Hannah Grainger-Clemson worked as a secondary school drama teacher before completing a PhD in drama and education and focusing on arts education research, whilst also tutoring new teachers in training. She worked as a community arts festival manager before joining the European Commission to focus on supporting ministries with their school education systems and the development of cultural awareness and expression. Most recently, she was project leader for work on a framework for Blended Learning in school education, advocating for a range of environments and tools to be embedded in learning. She now works as an independent culture and education researcher and consultant.