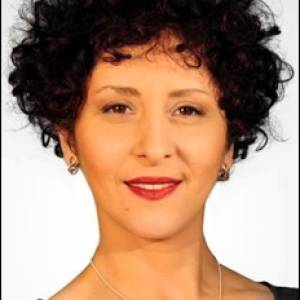 Ekaterina Mazmishvili
General Manager of Marjanishvili Theatre
Ekaterina Mazmishvili studied History and Theory of Art at Ivane Javakhishvili State University in Tbilisi and at Central European University in Prague. For the past three years she has been teaching Art Management at Georgian University and at Tbilisi State University. Ekaterina Mazmishvili is the General Manager of Marjanishvili Theatre, and she works on several International projects and co-productions. Since 2009, she is also the Artistic Director of the Tbilisi International Festival of Theatre, which has become the major international theatre event in the Caucasus and the Black Sea region by hosting interesting, challenging and innovative works of art from all over the world.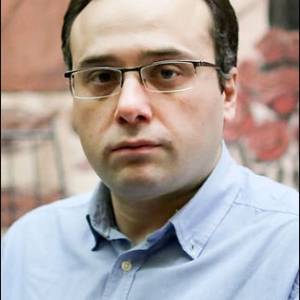 Lasha Bugadze
Lasha Bugadze is the author of bestselling novels and plays that have been staged on many European stages. His works have been translated into English, French and German. He focuses his critical and ironic attention on intergenerational relationships, and describes situations in which people fall victim to their prejudices, rigid ideas or stereotypes. Apart from playwriting, he participates in different projects concerning gender issues, and he is involved in several international competitions. As of 2018, he has also been involved with the movement against the Russian occupation of Georgia. He won the Russia and Caucasus region category of the BBC International Radio Playwriting Competition in 2007 and one of the top prizes in 2011 for his play "The Navigator". Lasha Bugadze is also a writer and presenter of literary broadcasts on radio and TV, and he is running several editorial columns of well-known magazines.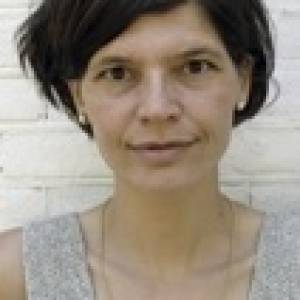 Paulien Geerlings
House dramaturge of De Toneelmakerij
Paulien Geerlings is a dramaturge, translator and yogi. After her high school education, she studied Philosophy and Theatre studies at the University of Amsterdam. Since her graduation in 1997 she has been working as a freelance dramaturge with several young theatre directors, including Ola Mafaalani, the South-African Bratt Bailey and Marcus Azzini. In 2004 she graduated at DasArts, an international, multidisciplinary Master of Theatre, based in Amsterdam and founded by Ritsaert ten Cate. Paulien Geerlings is the in house dramaturge of De Toneelmakerij where she also translated several plays. She is taking care of the international collaboration projects of the company. She is board member of the European Theatre Convention and of Assitej NL.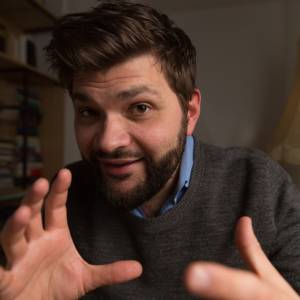 Alexander Kerlin
Dramaturg at Theater Dortmund
Alexander Kerlin (*1980) is a dramaturg and playwright and has been in residence at Theater Dortmund since 2010. There he received particular attention for his crossmedia- and mashup-works with Kay Voges: e.g. "Das Goldene Zeitalter" (2013) and "Die Borderline Prozession" (2016, invited to the 54th Theatertreffen in Berlin). He is currently working on a play called "Das Internat", together with director Ersan Mondtag.
Chris Bruckmayr
Sound artist and creative producer for Ars Electronica SPAXELS
Chris Bruckmayr is a sound artist who produces under the name "raum.null" dark techno music with the Vinyl-Only Label Belgrade Dubs in Belgrade. He performed with "Fuckhead" and "raum.null" at Ars Electronica Festival from 2014 to 2016, as well as at the Heart of Noise Festival in 2016. He is a creative producer for Ars Electronica SPAXELS.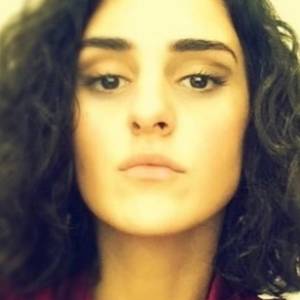 Ana Gugushvili
Ana Gugushvili, 28 years old, was born in Tbilisi, Georgia. She finished school in Tbilisi, later graduated from the Georgian Technical University, major in Business Administration, and obtained Bachelor Degree. Afterwards Ana moved to Italy and studied in Universita' del Salento - Political science and international relations. After finishing her studies in Italy, Ana moved back in Georgia and studied for Master's degree at Georgian Institute of Public Affairs. Ana graduated with Master's degree in International Relations in 2015. In 2016 Ana started her doctoral studies in the Georgian Technical University. Ana has more than 9 years' working experience in different organizations such as: Georgia's Innovation and Technology Agency (since beginning of 2016, position: Senior Adviser to the international relations department), Georgian Competition Agency, National Examination Center, in different private companies in Italy and Georgia.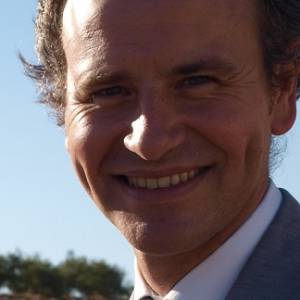 Luke O'Shaughnessy
Freelance consultant on international cooperation projects and Project Manager of Opera Vision
Born and raised in London, Luke O'Shaughnessy started his career working as an administrator of several contemporary music festivals including Huddersfield Contemporary Music Festival in the North of England, the Almeida Opera Festival in London and Ars Musica in Brussels. Between 2002 and 2008, Luke worked as Manager of RESEO (European Network for Opera and Dance Education); during this period the network grew considerably and secured a number of grants from the European Commission (EC). Based in France since 2009, Luke worked for four years as Secretary General of the Opéra de Dijon. In parallel to his current work as a freelance consultant on international cooperation projects, Luke is the Project Manager of Opera Vision, an Opera Europa project funded by the EC's Creative Europe programme which brings free live streams from 28 partners opera houses in 17 countries to audiences on the web.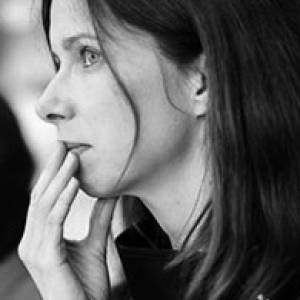 Marie Le Sourd
Secretary General of On the Move
Marie Le Sourd is since 2012 the Secretary General of On the Move, the cultural mobility information network active in Europe and worldwide. Prior to this position, Marie Le Sourd worked in Singapore for the Asia-Europe Foundation (Cultural Department) from 1999 till 2006 and directed the French Cultural Centre in Yogyakarta-Indonesia from 2006 till 2011. Marie Le Sourd has over the years nurtured a knowledge pool on international cultural cooperation, funding schemes for the mobility of artists and cultural professionals, networks and web-resources. She is overall interested in the multiple impacts of mobility on artists and cultural professionals and evaluation process linked to these.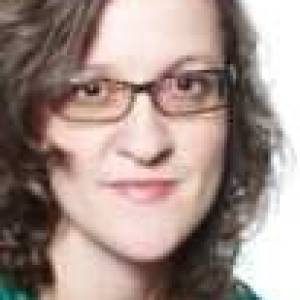 Miriam Tscholl
Head of the Bürgerbühne at Dresden's Staatsschauspiel theatre
Miriam Tscholl graduated from the Cultural Sciences and Aesthetic Practice programme at the University of Hildesheim, where she was also a Creative Assistant from 2004 to 2008. Miriam Tscholl has headed the Bürgerbühne (literally the "Citizens' Stage") at Dresden's Staatsschauspiel theatre since the 2009/2010 season. She has also held other directorial roles in Hannover, Berlin, Mannheim and Freiburg to name but a few.