The ETC International Theatre Conference is usually the place for members to share a live experience together. Even if we cannot technically go to the theatre together, the participants are still invited to discover new performances! Discover this selection from ETC Members' online performances.
All times indicated are in Central European Time (GMT+2).
Os Lusíadas
10 June 2020
Teatro Nacional D. Maria II, Lisbon/Portugal
Text: Luís de Camões
Direction: António Fonseca
Language: Portuguese
In addition to other iconic dates whose celebration had to be reinvented this year, the 10th of June, Day of Portugal, Camões and the Communities will count with a special online show at D. Maria II's Facebook and YouTube. Verse by verse, a full and commented reading of Os Lusíadas will be made from Lisbon to the world.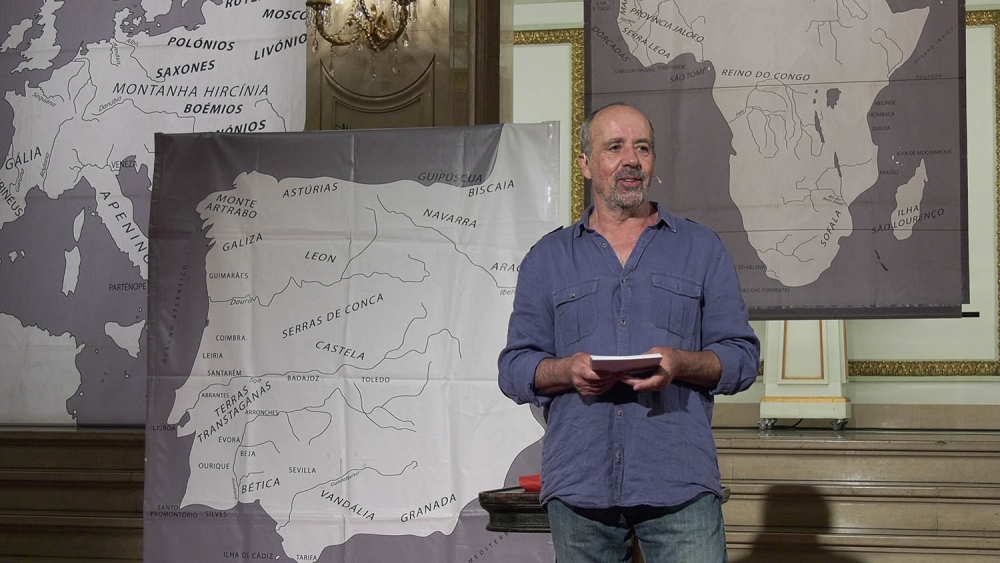 Os Lusíadas como nunca os ouviu ©Pedro Macedo
Obsessions
11 June 2020, 18:00 CET
"Marin Sorescu" National Theatre Craiova/Romania
Author: Claudiu Sfirschi-Lăudat
After texts by: Margarita Karapanou
Director: Yiannis Paraskevopoulos
Duration: 75 min
**P.G. 16
Language: Romanian with English subtitles
Lora suffers. Lora awaits. She experiences every feeling at it`s fullest. She fights depression and doesn't give up. She refers to her illness as to a lover, a lover that holds her too tight, that suffocates her with too much passion. She is sensual, intelligent, spiritual. She goes out picking up guys, hanging out in the park, shopping. She often goes to the clinic. And she writes. She writes passionately. She writes in the car while she's on a drip, looking for tenderness, but she chooses, in the most destructive and risky way, human contact in it's strangest shape.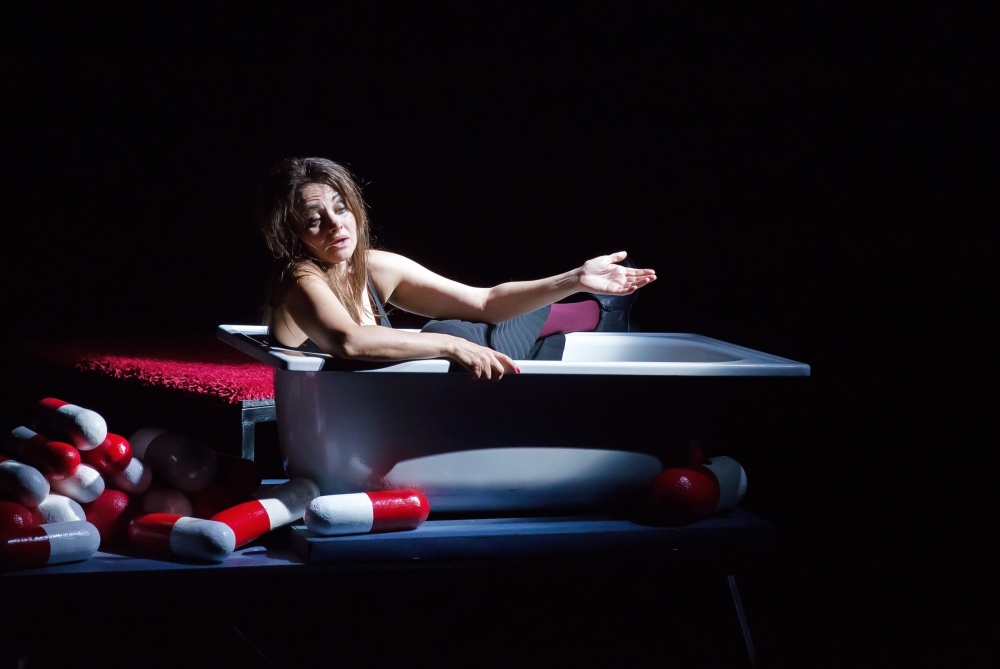 Obsessions ©"Marin Sorescu" National Theatre Craiova
Zoom Time [SMUTA] (seria 2)
11 June 2020, 20:00 CET
Dakh Theatre - Centre of Contemporary Arts (Kyiv, Ukraine)
Directed by Vlad Troitskyi
Written by Klim
In Ukrainian & Russian
A new theatrical format! Live acting, live viewing. In this strange, unexpected time of quarantine, when everyone is isolated. People, cities, countries, continents, online communication has become very relevant. A new type of art began to emerge... zoom_theater... when the venue is a real conference...
Digital theatrical serial consists of three series, each lasting 60 minutes.
Each episode is self-sufficient, but the whole serial is united by a common historical reality.
A large-scale theatrical painting in three acts - a dense sensual immersion in the period of the troubled times. initiates, enables to live inside the birth of a period, which is then marked by natural disasters, severe political, economic, social and state crisis. Death is very modern. Any choice, the courage to make the choice - is also very modern. Modernity is about life. To speak about modernity, you must understand the value of life. To understand is to find the balance between death and life.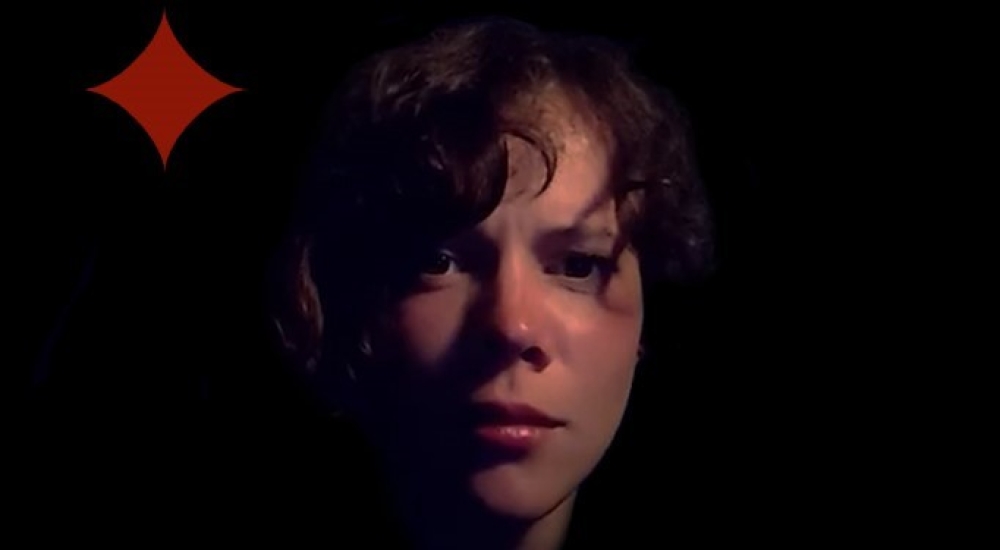 Zoom Time [SMUTA] (seria 2)
Our Town
12 June 2020, 19:00 CET
Cyprus Theatre Organisation
Written by Thornton Wilder
Directed by Alexia Papalazarou
Language: Greek
Duration: 100'
Our Town depicts all the simple joys and regrets of everyday life, which mark the cycle of life. A play-elegy on birth, love, death, interpreted with sincerity, honesty and love. Our Town opened last February 2020, launching THOC's newly-established stage "Beyond Premises" with performances on tour to remote areas of Cyprus including municipalities and communities in collaboration with the Commissioner for the Development of Mountain Regions.
The performance on 12 June will be livestreamed for ETC Members only. Email dramaturg@thoc.org.cy if you would like to see the performance!
Our Town ©Boyana Loizou
Princes and Prisoners
Available online
Fondazione Teatro Due, Parma/Italy
By Amedeo Guarnieri and Lucrezia Le Moli Munck
Voice-over, photography and direction by Lucrezia Le Moli Munck
Language: Italian with English subtitles
Duration: 55'
Through an exciting narration, made of research of archival material and intimate interviews with the founding members of the Compagnia del Collettivo, Princes and Prisoners is a journey spanning over fifty years, tracing the stages of a human and artistic journey that is evolved in the birth of Fondazione Teatro Due, a path in which the tenacity and visionary of its protagonists anticipates, meets and collides with the main social and political changes that marked the contemporary era.
Ensemble ©Luca Stoppini
Lorenz.IO [Romeo Meetz Julia]
Available online
Dakh Theatre - Centre of Contemporary Arts (Kyiv, Ukraine) and Theater Dortmund/Akademie for Theatre and Digitality (Dortmund, Germany)
Director: Rada Radojcic, Anton Telbizov
Concept: Anna Marienfeld, Rada Radojcic
Language: German & Ukrainian with English subtitles
Romeo and Juliet by William Shakespeare is one of the most famous love stories in the world. Now also in digital format! You are invited to the online performance Lorenz.io [Romeo meetz Yulija], a simultaneous performance between Mariupol (Ukraine) and Dortmund (Germany) with the participation of 20 young actors on a virtual stage.
Teenagers play the love story between Romeo and Juliet, who come from two opposing families/countries. The virtual world meets the real thanks to the game Lorenz.io, where everyone can try on a mask of famous heroes of Verona. Is it possible to love outside the computer screen?