Friday 20 May
Conference Welcome Speech
Serge Rangoni
Artistic Director & General Manager, Théâtre de Liège/Belgium; President of the Board of Directors, European Theatre Convention
Serge Rangoni is the artistic director & general manager of Théâtre de Liège/Belgium and has been President of the ETC Board of Directors since 2017. He studied at the Conservatoire of Brussels. After working in various theatre institutions and at the Ministry of Culture, he was designated in 2004 as General Manager of Théâtre de Liège. Under his leadership, the theatre received the titles of "European center of theatrical creation and choreography" and "Centres for Drama" in the French-speaking area of Belgium, affirming its role in theatrical and dance productions and their dissemination to local and international audiences.
Since his arrival at its head, the institution has developed considerably, with now an audience of 65,000 and more than 180 performances a season. Théâtre de Liège is today the leading stage in Wallonia.
Friday 20 May
Conference Welcome Speech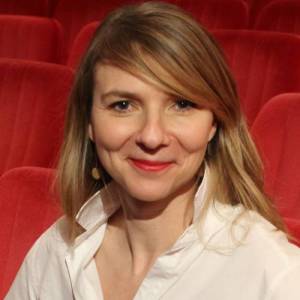 Heidi Wiley
Heidi Wiley is Executive Director of the European Theatre Convention (ETC). Since 2009 she has established ETC as a European network with an international programme of artistic collaboration, professional development and advocacy for Europe's public theatres spanning more than 25 countries.Under her leadership, ETC became a strategic partner of the European Commission and was awarded European prizes for youth theatre and digital theatre productions in the fields of audience development and cultural heritage as organisation for its outstanding achievement.
She was invited to the European Expert Network on Culture and Audiovisual (EENCA) as expert author and co-initiated the European Theatre Forum with the European Commission and German EU Council Presidency.
Heidi started her career as international producer and touring manager for artists Victoria Chaplin and the Tiger Lillies, touring around Europe and Asia at major festivals and theatre venues. A studied cultural manager with degrees from La Sorbonne and Leuphana University, she lived and worked over the last 20 years in the UK, US, France and Germany.
Friday 20 May
Panel Discussion: Diver-cities & Diverse Theatre for Europe's Local Communities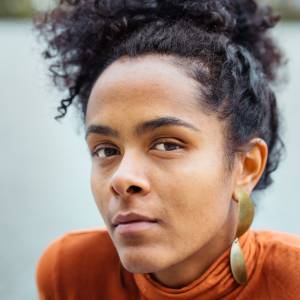 Evein Obulor
Coordinator European Coaltion of Cities against Racism (ECCAR)/Germany
Evein's roots lie in community organizing. She is founder of the Migration Hub Heidelberg, Co-Founder of the Youth Think Tank & editor of Schwarz wird großgeschrieben. As ECCAR coordinator she works on racial injustice at city level. She facilitates the exchange of antiracist policies for more than 130 cities & supports them in building inclusive societies. As antidiscrimination officer at the City of Heidelberg she strives for more representation of BIPoC in institutions. As consultant she works with theatres, art institutions & NGOs to support them in reflecting internal power structures.
Friday 20 May
Panel Discussion: Diver-cities & Diverse Theatre for Europe's Local Communities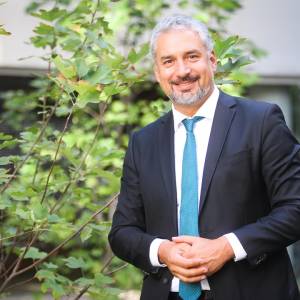 Ernesto Ottone Ramírez
Assistant Director-General for Culture/UNESCO
Mr Ernesto Ottone Ramírez is the Assistant Director-General for Culture of UNESCO. Prior to this position, Mr Ottone Ramírez served as Chile's first Minister of Culture, Arts and Heritage from 2015 to 2018. As Minister of Culture, he created a Department of First Peoples, a Migrants Unit and strengthened copyright laws and heritage protections. During this time, he also chaired the Regional Centre for the Promotion of Books in Latin America and the Caribbean (2016 – 2017).
From 2011 to 2015, Mr Ottone Ramírez served as Director-General of the Artistic and Cultural Extension Center of the University of Chile, which manages the National Symphony Orchestra of Chile, the Chilean National Ballet (BANCH), the Chile Symphony Choir and the Vocal Camerata. From 2001 to 2010, he held the position of Executive Director at the Matucana 100 Cultural Center in Santiago.
Mr Ottone Ramírez holds a Master's degree in Management of Cultural Institutions and Policies from the University of Paris IX Dauphine (1998) and a Bachelor of Arts in theatre from the University of Chile (1995).
Friday 20 May
Panel Discussion: Diver-cities & Diverse Theatre for Europe's Local Communities
Daniela Špinar
Theatre Directrice from 2009, Artistic Directrice of National Theatre Prague from 2015
After graduating from Acting and Stage direction at the Theatre Faculty of the Academy of Performing Arts in Prague, Daniela Špinar has served as a guest director in many regional and Prague theatres with a great success; she was also briefly a resident director at the Theatre in Vinohrady, where her most famous production, Vojcek, was created. Furthermore, she collaborated with the independent theatre Letí. Before joining the National Theatre Drama, she collected all the domestic theatre awards, some of them repeatedly.
Since the 2015/2016 season (after Ivan Rajmont, Josef Kovalčuk and Michal Dočekal) she has been the fourth post-1989 Artistic director of the National Theatre Drama. At this position, she evolved as an author and staged a number of his own dramatizations and text collages in addition to classics.
In 2021 Daniela Špinar came out as a woman and started a process of gender transition.
Friday 20 May
Panel discussion: Diver-cities & Diverse Theatre for Europe's Local Communities
Nina van Tongeren
Playwright and Dramaturge and Researcher at University of the Arts, Utrecht/Netherlands
Nina van Tongeren is a Dutch playwright and dramaturge from a French and Senegalese background, currently graduating from the University of the Arts in Utrecht with a play for children's theatre and researching on the importance of accurate representation. Nina aims to create plays in which every child should be able to find recognition, perhaps especially the children whose voices often aren't heard. In this pursuit, she researches affairs like multi-lingual writing and storytelling, and the challenges children of colour and/or children from a lower social class have to face.
Friday 20 May
TRANSFORMATIONS: Membership Meeting & ETC Roadshow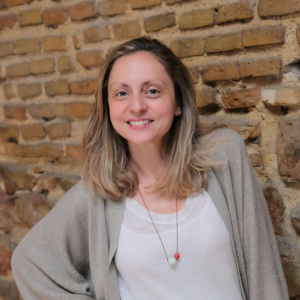 Matina Magkou
Cultural manager and Researcher/France
Matina Magkou is a cultural manager and researcher. After years in Greece, Spain, Belgium and Qatar working with and for cultural organisations and public institutions, she is currently based in France and employed as a post-doctoral researcher at the University of Côte d'Azur investigating intermediary cultural spaces, digital transformation processes and the city. She continues working as a cultural manager and consultant as well as with cultural networks and organisations evaluating projects, facilitating learning processes and project managing complex projects.
Friday 20 May
TRANSFORMATIONS: Membership Meeting & ETC Roadshow
&

Saturday 21 May
CINARS Meeting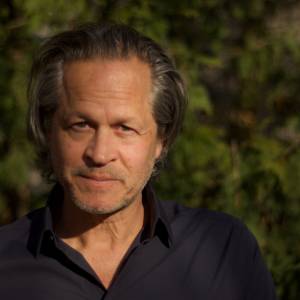 Gilles Doré
Executive Director of CINARS/Canada
Since March 2022, Gilles Doré is the new Executive Director of CINARS. For the past 30 years, he has developed an excellent knowledge of international circulation of the performing arts, show production and creation center management. He has been the general manager Art Circulation, the financial director of O Vertigo dance company and the general manager of the Caserne Letourneux TSF – a center for residencies and production. He was also a consultant on special art management studies for the Québec Art Council, the University of Montreal and also for the Art Council of the City of Laval.
Friday 20 May
In Focus: Ukraine 2022
&
Saturday 21 May
Talent Market
Bogdana Orleanova
Director, acting coach, writer
Bogdana Orleanova graduated from the I.K. Karpenko-Kariy National University of Theatre, Film and Television in Kiev, Ukraine and holds a master's degree with honors. Since her graduation she has worked as a Drama Theatre Director. She has been Director and Acting Trainer at Obraz Theatre, INSE Academy of Arts and Katapulta Art Music School in Kyiv, Ukraine; Head of the Drama Department at the Golden Gate Theatre (Kyiv/Ukraine), Creator and director of Without Borders theatre project (Kyiv and Poltava/Ukraine) and Programme manager of the Young Stage Directors Festival (Theatre Platform NGO, Kyiv/Ukraine).

She has also participated in various theatre projects throughout Europe: She was a resident Theater und Orchester Heidelberg (Germany) as part of ETC´s "Theatre is Dialogue – Dialogue of Cultures" programme, a Resident of V4@Theatre Critics Residency (Divadelna Nitra, Slovakia), finalist of The British Drama Competition for Directors – Taking the Stage organized by British Council Ukraine, finalist of The Open Doors International Laboratory for Young Directors in Odesa, participant of Commedia dell'Arte workshop by Matteo Spiazzi (Italy).

Her interests as an artist are oriented towards such topics as feminism, the role of the artist in a society, Ukraine's place on the European map, and death. She has worked with various forms of theatre, such as physical theatre, theatre/video performance, immersive and site-specific theatre.
Her latest play was at De Toneelmakerij (Amsterdam, The Netherlands) entitled "2022 Witnessing U: Testimonials from the Frontline" which she created with Paulien Geerlings and Iana Gudzenko based on testimonials from the war.
Friday 20 May
In Focus: Ukraine 2022
&
Saturday 21 May
Talent Market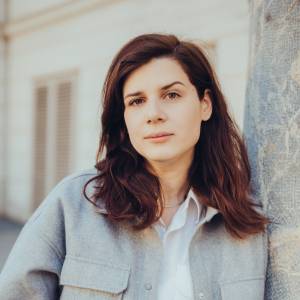 Natasha Syvanenko
Natasha Syvanenko, born in Ukraine in 1995, studied cultural studies at the Kyiv University of Arts and drama directing at the Kyiv National University of Theater, Film and Television.
Started working in Ukrainian professional theaters from 2014, combining the first steps in directing with theater management.
Curator and founder of projects in the State Theater (Molodyy Theater), in the independent sector (Art Asrenal, Wild Theater), and international cooperation with the European Theatre Convention.
Director of musical, choreographic and social performances at the Molodyy Theater, Wild Theater, Personality Theater (Kyiv).
Collaborated with the Ukrainian Cultural Foundation, and with the support of the UN. Women created a documentary performance at the Wild Theater about domestic violence. Over the past year, has been a full-time director of the Ukrainian Theater named V.Vasilka (Odesa) where worked on Ukrainian and German modern dramaturgy, as well as the musical "Pippi".
Saturday 21 May
Talent Market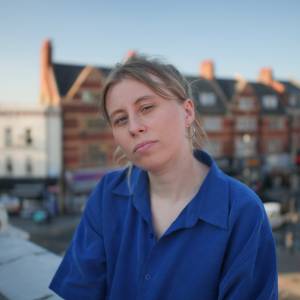 Jaz Woodcock-Stewart
Jaz Woodcock-Stewart is a Theatre Director from the UK. She won the Jury Prize with CIVILISATION at Fast Forward Festival at Dresden Staatschauspiel and has been the finalist for several directing awards in the UK; Genesis Future Directors Award 2017 and 2019, the RTST Sir Peter Hall Director Award 2018 and the JMK Award 2016.
Her theatre credits include: ELECTRIC ROSARY (Royal Exchange) GULLIVER'S TRAVELS (Unicorn), FEN, (LAMDA); LEARNING PIECE (The Place); CIVILISATION (Hellerau/New Diorama/HOME); LANDS (Bush Theatre); WIFMON (National Theatre Studio); IF I WERE ME (Soho Theatre)
Saturday 21 May
Talent Market
Lee-N Abela
Associate Artist, Teatru Malta (Malta/Valletta)
Leigh Anne Abela has been practising performing arts for over 20 years. She has played important roles both in Malta and abroad. Ms. Abela received training in Arts Awards Advisor in 2011 where she continued her studies in Theatre Directing in 2013 at Morley College, London. In 2018 she formed part of Teatru Malta's Il-Qarċilla, touring Maltese cities and towns during Carnival, also reprising her role for the 2018 Arts Awards showcase. She has performed in 2019 in Teatru Malta's one-woman show Min Hi?, bringing to life Trevor Zahra's and Ruben Zahra's masterful interpretation of the text 'Gerita'. She has also recently directed Teatru Malta's L-Interrogazzjoni, successfully opening the season with a unique two-hander that involved the audience's voyeuristic gaze into the intriguing and intimate relationship of a couple in a constant power struggle. Leigh Anne Abela strives to achieve the best artistic result and output, while keeping a professional balance between performer and director, with a can-do attitude towards any task at hand.
Saturday 21 May
Talent Market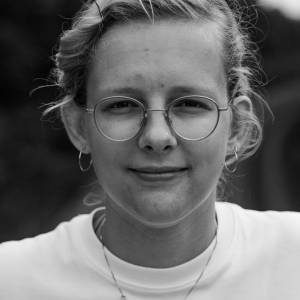 Anne Mulleners
Assistant Director, Schauspielhaus Graz (Austria/Graz)
Anne Mulleners was born in Amsterdam (Netherlands) in 1994. In 2013 she moved to London (UK) to study Drama and English Literature at the University of Greenwich. After graduation, she completed a Master's degree in Theatre Criticism and Dramaturgy at the Royal Central School of Speech and Drama in London. During and after her studies, she gained directing and dramaturgy experience at several theatres, including The Yard Theatre, New Diorama, Camden People's Theatre, and the British Academy of Dramatic Arts. She has worked as both an assistant and stage manager with artists such as Roy Alexander Weise, Jade Lewis, Yolanda Mercy, and Tristan Fynn-Aiduenu.
Since the 2019-2020 season, Anne Mulleners has been assistant director at Schauspielhaus Graz. Here she was responsible for the staging of several micro-dramas from the #neuesdramazuhause series and directed the stage version of the German language premiere of Zitronen Zitronen Zitronen by Sam Steiner, as well as developing its Theaterstream version together with Thomas Achitz.
From the summer of 2022 onwards, Anne Mulleners will resign as an assistant director at SH Graz and focus solely on directing.
Saturday 21 May
Talent Market
Ana Konstantinovic
Education programmes Coordinator / Director, National Theatre Belgrade (Serbia/Belgrade)
Ana Konstantinović (1987) is a theatre director, founder and artistic director of the theatre organisation Eho animato (www.ehoanimato.org) in Belgrade. She graduated in theatre and radio directing from the Faculty of Performing Arts in Belgrade, where she is currently in the final phase of her artistic doctoral studies. She works at the National Theatre in Belgrade as coordinator of "Platforma", a programme whose aim is to educate theatre professionals and audiences in the field of performing arts.
She has taken part in numerous workshops and international projects, including Terre Promesse / Bussole rotte (Milan, Italy), Europe Unlimited (Hanover, Germany), Augenblick mal! (Berlin, Germany). She was the coordinator of the IFTR (International Federation for Theatre Research) World Congress in Belgrade in 2018. She has given a number of workshops for teenagers as well as some workshops aimed at young theatre professionals.
She has directed theatre performances, radio plays, public readings and performances, including the digital performances "Mirror Glaze" and "Venoms in the Kitchen" (La MaMa e.t.c & CultureHub, New York), "Story of a Mother" (Youth theatre Dusko Radovic) "In der Glaskugel" (Kulturzentrum Pavillon, Hannover), "Der Sturm" (Regional Theatre Novi Pazar), "I bei tempi" and "Home" (Paolo Grassi, Milan, Italy). As part of the theatre collective Eho animato, she directed the following performances: "Fragmente der Unruhe", "Die besten Absichten", "Rosmersholm", "Nach dem Spiel", "Biografische Skizzen", "Die Glasmenagerie".
Saturday 21 May
Participatory Readings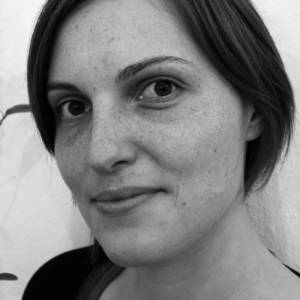 Simona Hamer
Freelance Playwright, Writer and Dramaturg/Slovenia
Simona Hamer (1984) is an award-winning freelance playwright, writer and dramaturg based in Ljubljana (Slovenia). Hamer studied Dramaturgy and Performing Arts at the Academy of Theatre, Radio, Film and Television (University of Ljubljana) and is a recipient of the Prešeren's University Award for her academic achievements. As a dramaturg and an author she has co-created more than forty theatre performances and radio plays, winning several awards on theatre festival in Slovenia and abroad. For her playwriting work she has been awarded with National award for best play (Postcards or Fear is hollow on the inside and empty from the outside, 2017), best libretto (Roommates, 2019) and nominated for best play (Everything OK, 2020). Her plays, adaptations and dramatizations were staged in SNG Drama Ljubljana, SNG Nova Gorica, Ljubljana Puppet Theatre, Ljubljana City Theatre, Mladinsko Theatre, Prešeren's Theater Kranj and on Slovenian National Radio. Her plays (with theoretical studies) were published in books (Dramober 2008, Dramober 2009, The Act, Third Reading, 2011), literary magazines and scientific journals (Theater der Zeit, Literatura, Sodobnost, November, Dialogi), theatre programmes and have been translated to English, German, Serbian and Croatian language. Her plays were already presented in Germany (Neue Stücke aus Europa Wiesbadenn, Lettrétage Berlin), Austria (Dramatiker_innen Festival Graz), USA, Serbia, Croatia and Italy. Hamer is a three-time recipient of a Slovenian Book Agency Literary scholarship (2018, 2020 and 2021) and was chosen by Slovenian Ministry of Culture to be an artist in residency in New York (June-July 2014) and Berlin (January 2018).
Saturday 21 May
Participatory Readings
Evangelos Kosmidis
Stage Director, Actor and writer/Greece
is a Greek stage director, actor and writer, with a focus on devised theatre, documentary theatre and "theatre of the experts". He has worked at the National Theatre of Greece, the Municipal Theatre of Piraeus, the Athens & Epidaurus Festival among others. Since 2008, as a member of the EnDynameiEnsemble, a group of artists with and without disabilities, he invented and participated in all kinds of projects and tours in Greece and Europe. His work Rendez-Vous?, which he both directed and produced, was staged at the Theseum Theatre in Athens.
Friday 20 May
TRANSFORMATIONS: Membership Meeting & ETC Roadshow

&
Sunday 22 May
Guided tour of the theatre historical building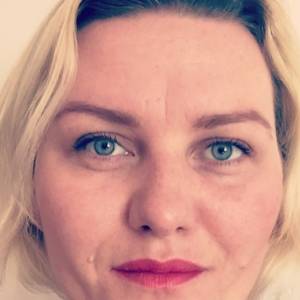 Michaela Rýgrová
Environmental Activities Coordinator, National Theatre Prague / Czech Republic
Michaela Rýgrová is Environmental Activity Coordinator at Národní divadlo - National Theatre Prague. Based in Prague, working around the world, she is driven by a passion for culture, innovation, sustainability, art, communities and a better world. She has over a decade of experience in creative industries, event production, multicultural teams coordination, developing, supporting and strengthening of various networks, alongside work in PR, presenting and writing.