Young Europe IV is a three-year programme devoted to expanding the canon of European theatre literature, by highlighting "forgotten" plays and by writing new ones for young audiences.
European theatre literature is dominated by the white, heterosexual, male perspective. With Young Europe IV, which runs from 2021-24, we explicitly focus on the non-dominant voices in our societies, on stories that aren't told or could be told more often.
Nine theatres from eight countries are participating in the project, which will see eight new texts on diverse, inclusive themes written for young audiences.
The playwrights are guided, provoked and challenged in their writing process by mentors from across the European theatre scene.
The classroom plays will be performed at participating theatres during the final year of the project (2023/24) before being featured at a festival in 2024.
The project is part of TRANSFORMATIONS, ETC's programme of activities from 2021-24, which is co-funded by the European Union.
Young Europe IV is the winner of a 50,000 EUR prize and the Art Explora - Académie des Beaux-Arts European Award 2022! Read more
Image: Elisa von Brockdorff for Teatru Malta / ETC
International 2023/24 Season Kickoff
The 2023/4 season is off to a flying start for Young Europe IV!
We are delighted to announce the first premiere of this international season, with 'Room Rumours' (Raumrauschen) written by Young Europe IV playwright Matin Soofipour Omam at Badisches Staatstheater Karlsruhe (Germany) on 4 October 2023.
Check out the Young Europe IV dossier to discover the eight classroom plays that celebrate diverse voices and narratives, echoing the vibrant tapestry of today's youth, and join us in our mission to reshape European theatre and amplify the voices that have long been overlooked!
Young Europe IV - Press Dossier
Download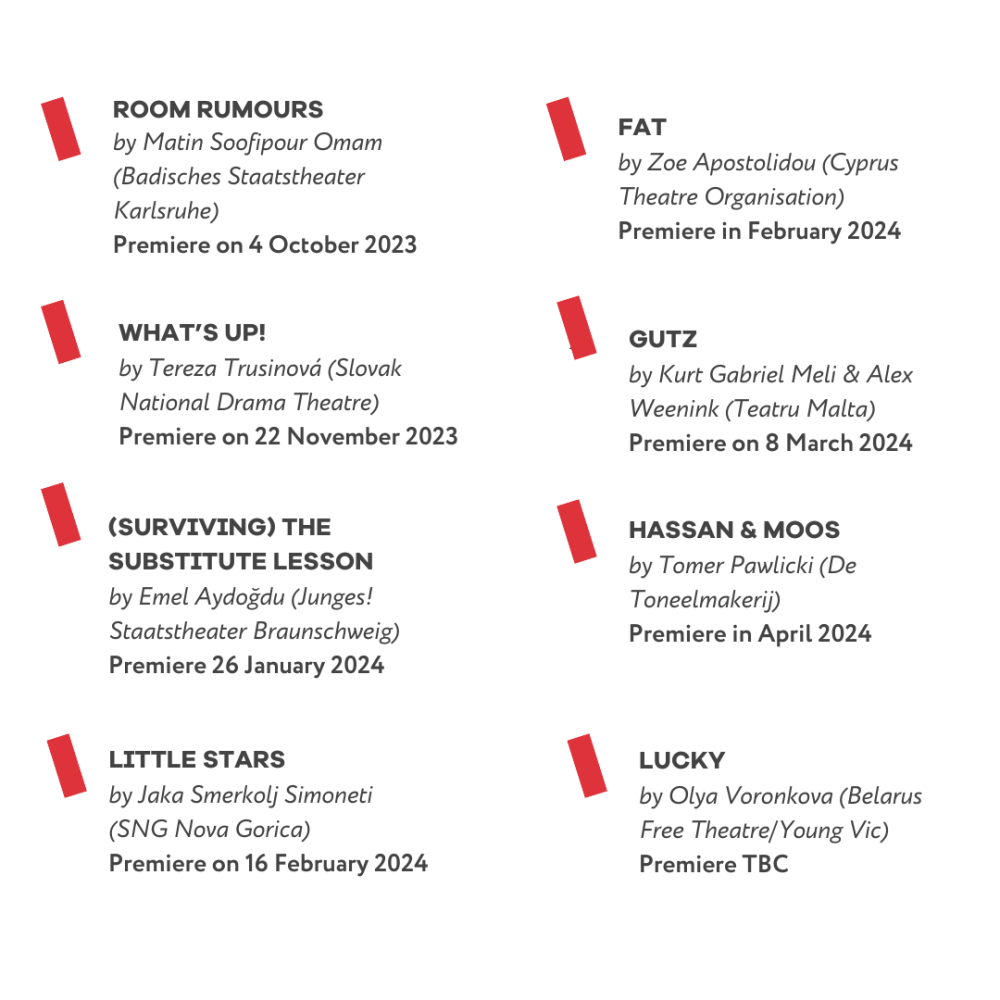 Young Europe IV has won the Art Explora – Académie des Beaux-Arts European award!
It is our immense pleasure to announce that, among 150 applicants, and 6 finalists in its category, Young Europe IV is elected winner for its innovation in access to culture, and rewarded with a €50,000 prize!
The Art Explora – Académie des Beaux-Arts European award will enable ETC to transform the reach of Young Europe IV and create a diverse theatre canon for young audiences across the continent, through translations and the organisation of a dedicated theatre festival in 2024. The news comes towards the end of the EU European Year of Youth 2022, which aims to build a more inclusive future. Read more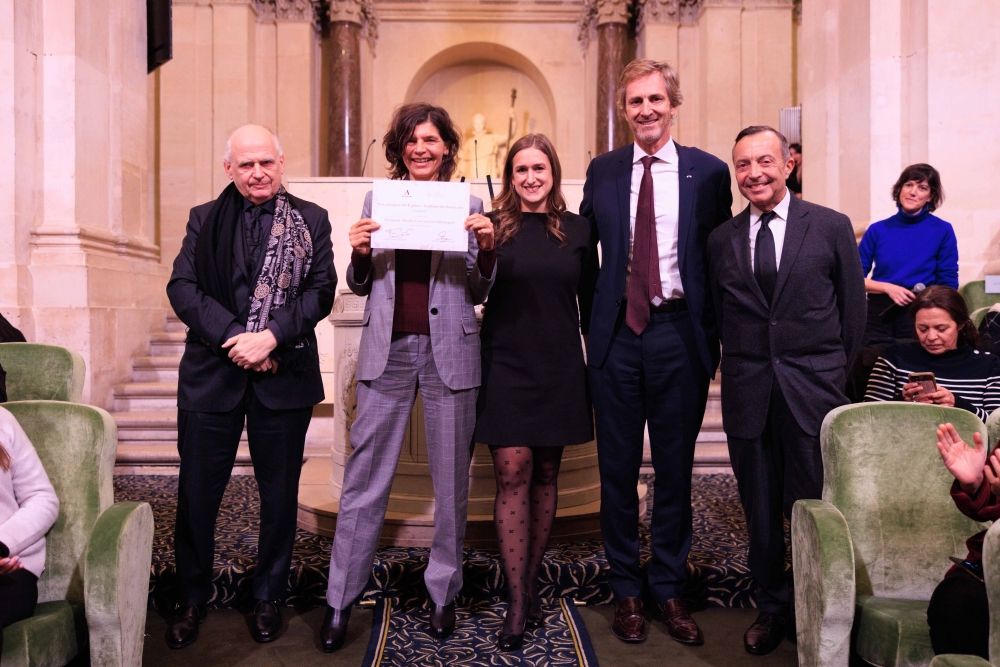 20 September 2023
"Theatre & Consent" Online Workshop for Young Europe IV Playwrights, Dramaturgs, Theatre Pedagogues and Communication Teams
19 - 21 April 2023
Young Europe IV Writers' Lab & Festival Interrim Meeting, at Staatstheater Braunschweig
Thursday 6 October 2022, 17:00-18:30
Online Event for the Launch of the Young Europe IV International Theatre Project
17 - 19 May 2022
Partner Meeting and Project Kick Off in Prague