These performances are part of the ETC International Theatre Conference, in Prague from 19 May - 22 May 2022.
All the performances are in Czech language with English surtitles.
Karel Jaromír Erben: A Bouquet

Wednesday 18 May
19.00-21.10 (1 intermission 20 minutes)
The National Theatre, Prague
The book, featuring symbolism bound with nature, everyday rural life and tradition, comprises passionate and erotic tales teeming with supernatural beings and macabre phantoms. The Wedding Shirts, The Water Goblin and The Noonday Witch, magical myths of love and spine-chilling fables, was adapted for the stage of the National Theatre historical building by the SKUTR creative tandem of stage directors Martin Kukučka and Lukáš Trpišovský. The two artists have a penchant for the subjects treated by Erben – ritualised archetypal themes, such as love and death, the relationships between the mother and the child, man and woman, humans and nature, have appeared in their productions in a myriad of forms and contexts.
The most popular of the Czech classics will be adapted for the stage. First published in 1853, under the title A Bouquet of Czech Folk Tales, it was the one and only collection of poems by Karel Jaromír Erben (1811–1870). Inspired by Czech legends and tall stories, it garnered success back at the time of publication and went on to influence numerous artists.
Written by: Karel Jaromír Erben
Dramatization: SKUTR (Martin Kukučka a Lukáš Trpišovský), Ilona Smejkalová
Stage director: SKUTR (Martin Kukučka a Lukáš Trpišovský)
Dramaturgy: Ilona Smejkalová
Sets: Jakub Kopecký
Costumes: Simona Rybáková
Music: Petr Kaláb
Motion cooperation: Jan Kodet
Lighting design: SKUTR (Martin Kukučka a Lukáš Trpišovský) Jakub Kopecký
Photo: Pavel Hejný
Actors/Actresses: Jana Preissová, Magdaléna Borová, Jana Pidrmanová,Tereza Vilišová, Igor Orozovič, František Němec, Taťjana Medvecká, Anna Fialová, Csongor Kassai, Jana Boušková, Pavla Beretová, Lucie Polišenská, Radúz Macha, Jan Bidlas, Patrick Děrgel, Petr Vančura, Iva Janžurová, Pavlína Štorková,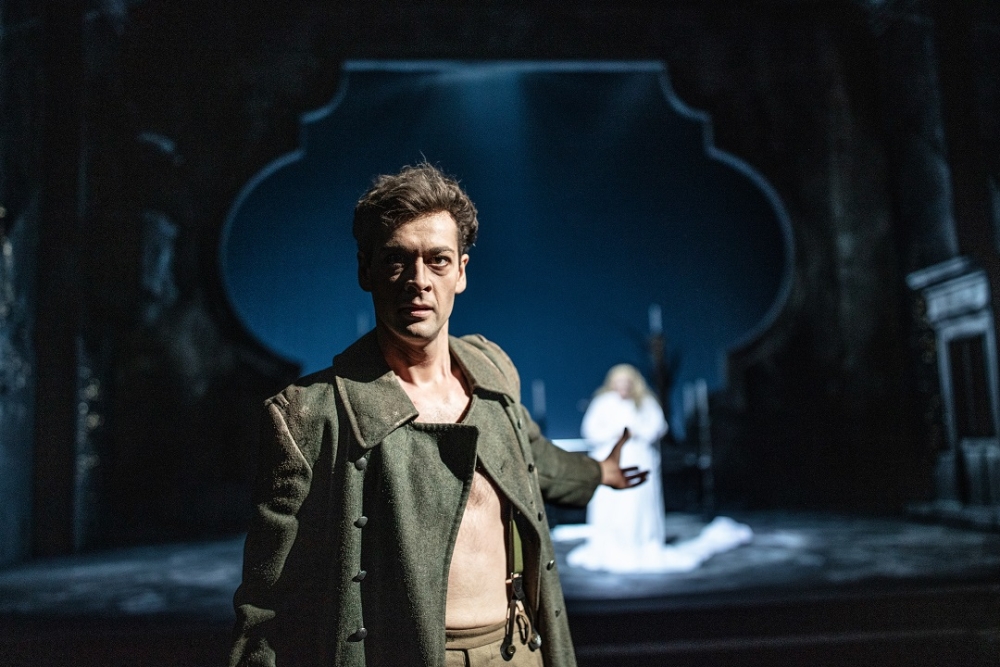 Thomas Bernhard: Lunch at Wittgenstein

Thursday 19 May
20.00 - 21.50 (no intermission)
The Estates Theatre, Prague
Three siblings epitomise the essence of the entire world, bringing to light their minor private hells, past injustices, shadows of the dead ancestors. The compelling psychological drama for three superb actors, which Czech theatres have to date tended to shun, provides a great opportunity for us to win over the National Theatre audiences to contemporary global art.
What cannot be formulated in sayable propositions can only be shown – that is how we may paraphrase one of the statements of the philosopher Ludwig Wittgenstein, which served as inspiration for Thomas Bernhard, one of the major Austrian authors, for writing his play Ritter, Dene, Voss, which we have adapted under the title Lunch with Wittgenstein.
Written by: Thomas Bernhard
Translation: Zuzana Augustová
Stage director: Daniela Špinar
Dramaturgy: Marta Ljubková
Sets: Lucia Škandíková
Costumes: Linda Boráros
Music: Matěj Kroupa
Jan Hrovatitsch
Lighting design: Karel Šimek
Photo: Petr Neubert
Actors/Actresses: Zuzana Stivínová, Lucie Juřičková, Saša Rašilov, Jan Hrovatitsch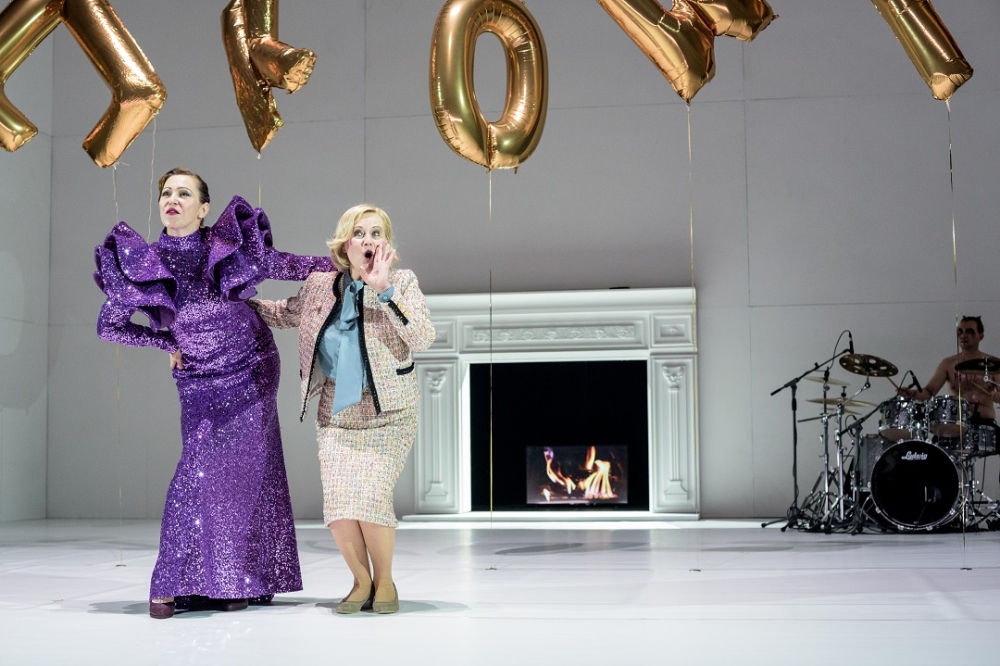 Ondřej Novotný: The Father Watches Over the Daughter
Thursday 19 May
&
Saturday 21 May
20.00-21:30 (no intermission)
The New Stage, Prague
By means of depicting his encounters with his wife, father, friends and passers-by, the author paints a plastic picture of the mental landscape of a man who bears a host of autobiographical traits, yet may be identified with by everyone who is or plans to be a father.
Besides trivial, often comical parenting situations and conflicts at the children's playground, the play deals with weighty topics with a social overreach, such as fear of the future, the contradiction between freedom and safety, as well as the issue of elderly people's loneliness.
A seemingly banal situation in the life of a father in the 21st century – taking his daughter to a playground – served for the dramatist Ondřej Novotný as a springboard for his humorous, ironic, yet also serious, essay on the theme of fatherhood and manhood in today's turbulent times.
Written by: Ondřej Novotný
Dramaturgy: Jan Tošovský
Stage director: Jan Frič
Art Education: Marek Brožek
Music and Sound Design: Michal Kindernay
Lighting design: Martin Špetlík
Sets and costumes: Jana Hauskrechtová
Photo: Patrik Borecký
Actors/Actresses: Pavla Beretová, Jindřiška Dudziaková, Veronika Lazorčáková,Taťjana Medvecká, Ondřej Pavelka, Šimon Krupa, Matyáš Řezníček, Radúz Mácha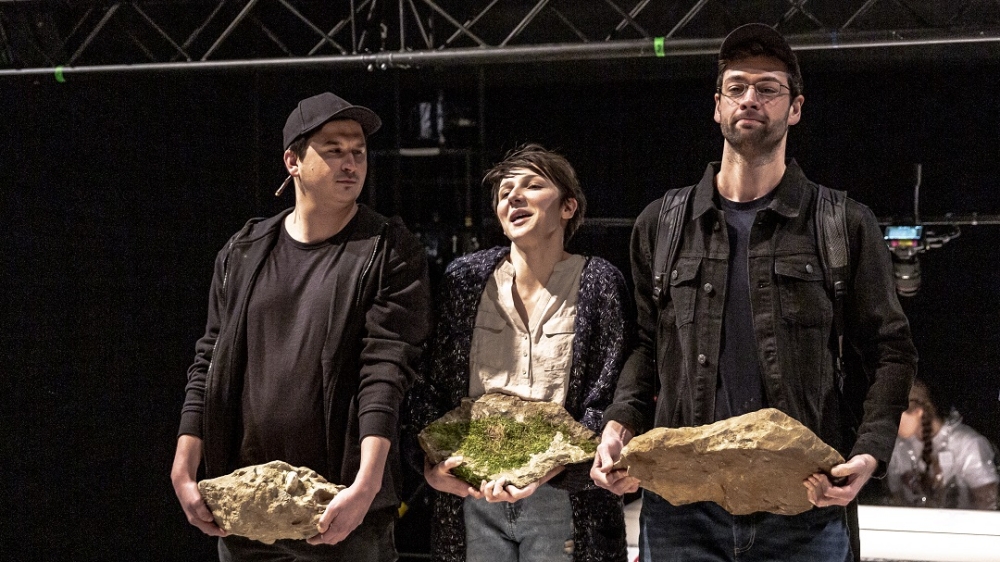 Maxim Gorky: Vassa Zheleznova

Friday 20 May
19.00-21:00 (no intermission)
The Estates Theatre, Prague
Vassa Zheleznova is a businesswoman.
Vassa Zheleznova is a mother.
Vassa Zheleznova's husband is dying.
Vassa Zheleznova's children are no good.
Luckily, her oldest daughter returns from abroad and perhaps could set things right.
Is there any FUTURE for Vassa Zheleznova?
Is there any future for us? How should it look like? "Life is more than just work" says the current generation (as well as one of the characters in the play); "but what is life, then?" asks Vassa. And we pose the same question.
Gorky's characters have been expecting a turn of events – they've sensed it but couldn't name it or foresee the consequences. Our current situation is quite similar, we know something is happening – something must happen! – but we don't know what and how.
It might seem depressive, but it's actually rather comic. Or horror. This situation certainly allows us to play with the genre, laugh at ourselves, and then wait all together for the future to come – it is nigh, but we have no idea what it'll bring about.
The story of a woman who takes control over her family and ultimately leads her relatives to ruin most recently appeared on a Czech stage three decades ago.
Written by: Maxim Gorky
Edited (using a translation by Alena Machoninová): Marta Ljubková, Jan Frič
Stage director: Jan Frič
Dramaturgy: Marta Ljubková
Sets: Dragan Stojčevski
Costumes: Marek Cpin
Music: Jakub Kudláč
Lighting design: Přemysl Janda
Video: Patrik Borecký, Dominik Žižka
Photo: Patrik Borecký
Actors/Actresses: Zuzana Stivínová, Pavla Beretová, Šimon Krupa, Petr Vančura, Jana Pidrmanová, Veronika Lazorčáková, Robert Mikluš, Pavel Batěk, Lucie Juřičková, Teresa Vilišová, Katerina Bejčková, Anežka Šťastná