Last update: 16 November 2020

Main image: Joanna Osyda in Urban Weeds dir. by N. Sołtanowicz, JK Opole Theatre/Poland © HaWa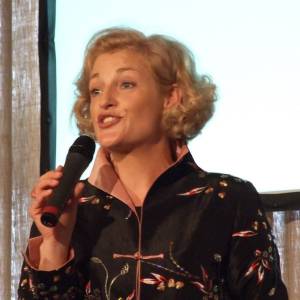 Annette Gerlach
Born in Berlin, Annette Gerlach lives in France where she is a well-known journalist and presenter for the European Culture Channel ARTE. She has been a bilingual news anchor for the last 25 years specializing in live events such as Cannes or the Berlin Film Festival, together with season openings at the Scala di Milano, the Fenice in Venice or the new Mariinsky Concert Hall in Saint Petersburg. She also regularly presents symposiums, round tables and award ceremonies for the European Council, the European Parliament and other cultural and European institutions. Annette Gerlach is also a public appearance and stage work coach and in charge of the development of Educ'ARTE in Germany.
Moderating the session on Green Theatre, Wednesday 25 November, 10:00 - 12:00 CET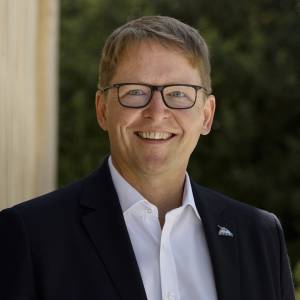 Jörg-Andreas Krüger
Jörg-Andreas Krüger has been involved in nature and environmental protection since his earliest youth. From the age of twelve years on, he actively supported the protection and preservation of biological diversity in NABU and other environmental associations.
Jörg-Andreas Krüger was elected as NABU President for the first time on November 9, 2019 by the Federal Representatives' Meeting of NABU. He is a member of various steering committees and panels, including the German Council for Sustainable Development and the Future Commission on Agriculture.
Working for people and nature
NABU – a powerful lobby
Founded in 1899, NABU (Nature And Biodiversity Conservation Union), is one of the oldest and largest environment associations in Germany. The association encompasses more than 700,000 members and sponsors, who commit themselves to the conservation of threatened habitats, flora and fauna, to climate protection and energy policy.
NABU's main objectives are the preservation of habitats and biodiversity, the promotion of sustainability in agriculture, forest management and water supply and distribution, as well as to enhance the significance of nature conservation in our society. NABU would like to inspire people to get involved with nature. It wants future generations to enjoy a world worth living in – one that offers a great variety of habitats and species as well as good air, clean water, healthy soil and as large a reserve of natural resources as possible. It is the German partner in BirdLife International, a global partnership of more than 100 conservation organizations.
Keynote Speech, Wednesday 25 November, 10:30 CET
Catriona Patterson
Transformation of Culture, Programme Lead
Catriona leads Creative Carbon Scotland's programme of work transforming the cultural sector – reducing the emissions of the cultural event activities, adapting it for a climate-change future, and exploring the artistic and advocacy mechanisms culture harness to change wider society. Catriona manages Cultural Adaptations, a Creative Europe co-operation project working across Scotland, Ireland, Belgium and Sweden. The project seeks to explore culture's role in society's adaptation to the impacts of climate change, and the adaptation issues which will affect cultural organisations.
Panel Discussion, Wednesday 25 November, 10:50 - 12:00 CET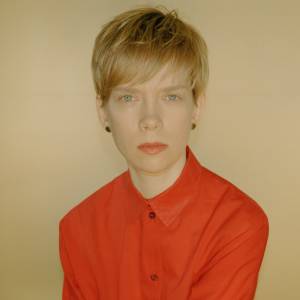 Dr Reet Aus
Fashion Designer and Environmental Activist
Reet Aus is a PhD-qualified fashion designer and environmental activist, a natural rebel who founded REET AUS COLLECTION® and THE UPSHIRT®. She is a pioneer in the field of industrial upcycling for fashion, and has developed the UPMADE® certification, in order to pass on her knowledge to brands and factories.
Panel Discussion, Wednesday 25 November, 10:50 - 12:00 CET
Barbara Gessler
Head of Unit Creative Europe, Directorate General for Education and Culture, European Commission, Brussels/Belgium
Born in Belgium with German nationality, Barbara Gessler lived and studied in Konstanz, Paris, Buenos Aires and Bruges. She joined the European Commission in 1994. From mid- 2011 until 2016, she ran the Culture Unit at EACEA, which implements the EU's funding programmes in these areas. Since 2017 she is responsible for the culture sub-programme at Directorate General Education, Youth, Sport and Culture. Since 2017, she is Head of the Unit Creative Europe, the European Commission's framework programme for support to the culture and audiovisual sectors.
Vincent Baudriller
Director, Vidy-Lausanne Theatre
Born in 1968, Vincent Baudriller joined the Avignon Festival in 1992 as production manager, becoming progressively artistic advisor. In 2003, he was appointed head of the Festival with Hortense Archambault. Together they to co-lead the festival from 2004 to 2013. Since September 2013, he is the director of Vidy-Lausanne Theatre: a four venue creation centre for contemporary theatre and dance with an international dimension.
Caroline Barneaud
Director of Artistic and International Projects, Vidy-Lausanne Theatre
Born in 1976, Caroline Barneaud joined Avignon Festival codirected by Hortense Archambault and Vincent Baudriller in 2004. Within the production department, she participated in the implementation of artistic projects. From 2011 to 2013, she was in charge of the production of the Festival. In 2013, she joined Vidy-Lausanne Theatre\'s direction team. She is in charge of the production department and participates in defining the orientations of the theater on artistic and international levels.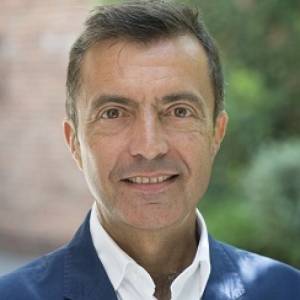 Serge Rangoni
ETC President, General Manager of Théâtre de Liège/Belgium
Serge Rangoni studied at the Conservatoire of Brussels. After working in various theatre institutions and at the Ministry of Culture, he was designated in 2004 as General Manager of Théâtre de Liège. Under his leadership, the theatre received the titles of "European centre of theatrical creation and choreography" and "Centres for Drama" in the French-speaking area of Belgium, affirming its role in theatrical and dance productions and their dissemination to local and international audiences. Since his arrival at its head, the institution has developed considerably, with now an audience of 65,000 and more than 180 performances a season. Théâtre de Liège is today the leading stage in Wallonia.
Welcome & Introduction, 25 November 2020 10:00 CET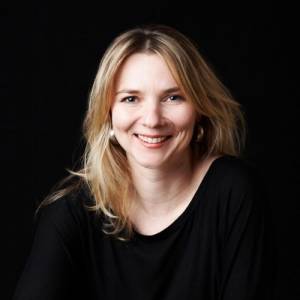 Heidi Wiley
Appointed Executive Director of the European Theatre Convention in 2009, Heidi Wiley has established ETC as a European network for theatres with a focus on artistic collaboration, professional development and advocacy for Europe's major public theatres. Under her leadership, ETC became a selected partner of the European Commission and was awarded European prizes for youth and digital theatre in the fields of audience development and cultural heritage as organisation for its outstanding achievement. Prior, she internationally produced and managed theatre companies and artists in France and the UK, co-produced performances at major European and Asian festivals and venues (Hongkong International Arts Festival, International Singapore Arts Festival, Edinburgh Fringe Festival, Théâtre de la Ville in Paris, Abbey Theatre in Dublin to name a few) and was touring manager... Read more
Welcome & Introduction, 25 November 2020 10:00 CET