The ETC International Theatre Conference is usually the place for members to share a live experience together. Even though we cannot technically go to the theatre together, the participants are still invited to discover new performances! Enjoy this selection of ETC Members' online performances.
All times indicated are in Central European Time (GMT+2).
Peasant Opera
25 November - 27 November
Weöres Sándor Színház, Szombathely, Hungary
Playwright: Béla Pintér
Director: János Mohácsi
Language: Hungarian (with subtitles)
In one act - 100 min
Playwright-director Béla Pintér is without a doubt one of the shining lights of the Hungarian theater's new generation. Peasant Opera, one of his most famous productions, is a farcical tale of taboos and traditions set in the Hungarian countryside. Considered one of Pintér's most emblematic plays, The Peasant Opera has known a tremendous success since its first premiere in 2002. Weöres Sándor Theatre commissioned award-winning director, János Mohácsi to stage the play with the ensemble of Szombathely in 2012.

The powerfully constructed performance attacks the boundaries of comedy and tragedy as Pintér lampoons the unraveling lives of a pregnant bride and groom who discover they are related, their unborn child an unfortunate, growing symbol of accidental inbreeding. Add to this a score that inventively blends the earthy sounds of Hungarian folk songs with the ordered conventions of baroque music (Händel! Bach! John Denver!) , and you get a strange yet surprisingly satisfying result.

Meshing tradition and folklore, Pintér's Peasant Opera is a satire of the highest order presented in cities all over Hungary, Europe and North America.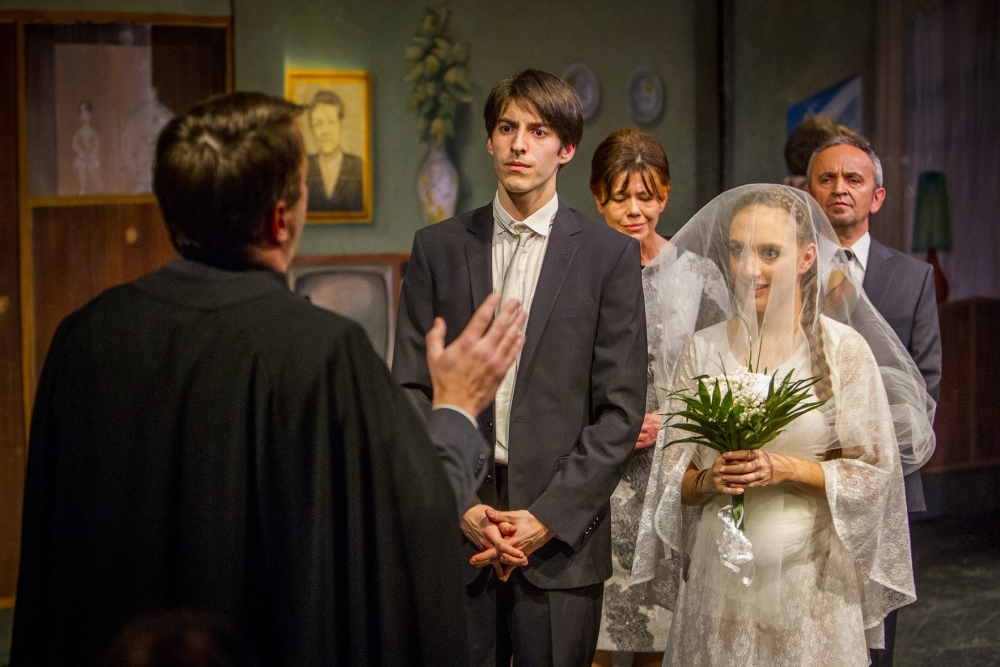 5boys
25 - 27 November
Weöres Sándor Színház, Szombathely, Hungary
Dramaturg: Júlia Sándor
Director: Jaša Koceli
Language: Hungarian (with subtitles)
Seemingly innocent children play through a variety of games that showcase their innermost prejudice, and revealing the violent oppression our society lives in.
​Going rogue has never held greater meaning than in the play 5boys, as we witness to what at first seems like innocent child's play of five youngsters, yet it slowly but surely escalates into a perpetuation of violence, intolerance and hate. The boys, who are ironically named after the beheaded Christian martyrs, play through a wide range of situations and characters, from battles between famous superhero characters, to harrowing family abuse and brutal killings based on prejudice and discrimination. 5boys thus unapologetically points at certain deeply internalized truths that haunt us even as mere children, and continue to do so as we grow into the very things we so eagerly, with a childish innocence, fought against.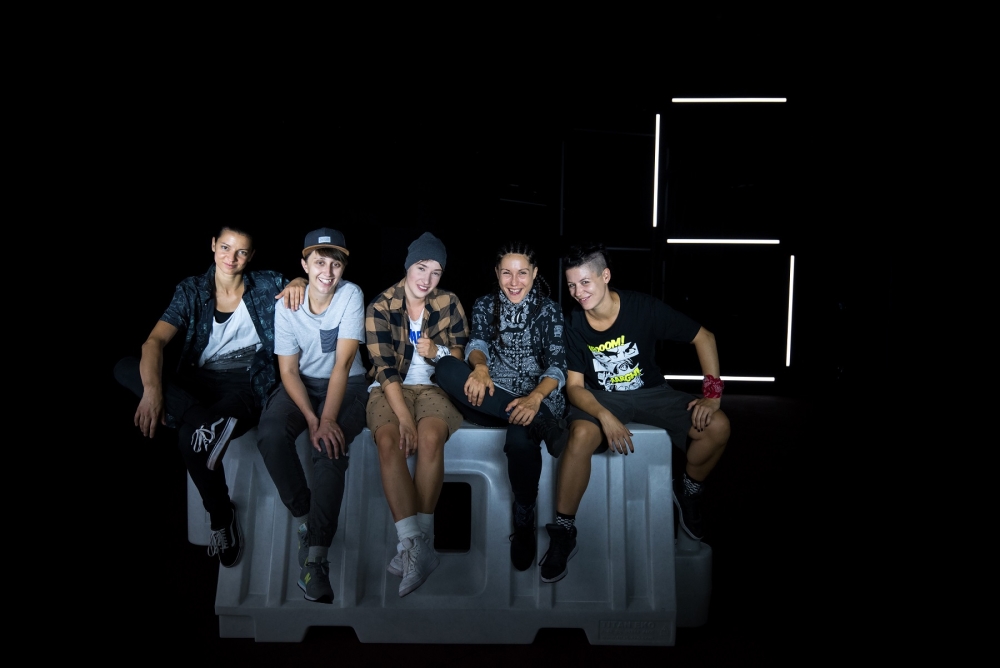 Mankica Kranjec
To Be a Machine (Version 1.0)
25 - 28 November
Dead Centre, Dubin, Ireland
(as part of IMPACT festival, by Théâtre de Liège, Liège, Belgium)
Adapted by: Mark O'Connell and Dead Centre from the book by Mark O'Connell
Performed by: Jack Gleeson
Featuring Mark O'Connell as himself
Language: English
Mark O'Connell's book was a publishing phenomenon, and the winner of the 2018 Wellcome Prize. It is now almost brought to the stage by Dead Centre. To Be a Machine (Version 1.0) is a socially-distanced early release of a future project from one of Europe's most innovative theatre companies.
The book is an exploration of Artificial Intelligence, Transhumanism, and the community of people throughout the world who are leading the race to cast off the drawbacks of our bodily existence and solve the modest problem of death.
Theatre is the most live of all art forms, a place where the body takes centre-stage and we witness each other breathing, laughing, crying, living; but at this point of 2020, it has been cryogenically frozen throughout the world – forbidden for the foreseeable future. But will it be missed? It is, after all, often accused of being dead – fake, rehearsed, irrelevant. Performed by a robot to a gallery of ghosts.
In this live-streamed work, Jack Gleeson (Game of Thrones) will attempt to re-model the communal theatre experience for a newly distanced world. In a performance that is both virtual and embodied, audience members will upload themselves into the theatre, as we all work together to re-evaluate live performance, discover what – if anything – we have lost, and try to allow spectators and performers to stare into each others' eyes once more through a screen.
Especially for Théâtre de Liège's IMPACT festival, which is now 100% Digital, the entire Dead Center team installed on the MAC Belfast stage in Northern Ireland offer us this live, unique and exceptional theatrical experience. The spectator will be virtually present in the room - uploaded in the theater - in front of the actor and the creative team on the set… Welcome to Theater 2.0. !
Registering for the show requires you to record a short video of yourself so that you can be integrated in the audience. Please reserve your tickets by Tuesday 24th November at the latest.
Reservation (at a reduced rate of 5 euros)
Hansel and Gretel
28 November 2020, 18:00
Slovene National Theatre Nova Gorica, Slovenia
By Jacob and Wilhelm Grimm
Duration: 40 minutes
Language: Not spoken
PREMIERE 28th November 2020 at 18:00, Nova Gorica Slovenian National Theatre / live streaming, on-line
The characters in this production for school and preschool children won't speak, because we all know the story already. This special feature leaves more space for the actors' bodies, movement, music and visual image. What we're interested in when staging this old, perhaps even outdated tale is its form of a "journey". It makes the protagonists "shape" themselves, and change. When Hansel and Gretel finally find their way back home, nothing is the same – neither them nor their world.
Hansel and Gretel is one of the best known European fairy tales. It is tremendously, unbelievably cruel, but we see it as a metaphor of human coming of age – children change through crucial situations thay have to face and confront to survive. On the symbolic level, growing up is filled with such situations. Hansel and Gretel thus depart on their journey as kids and return as young adults. The journey marks and changes them and not only them but also their surroundings – the home they return to is now free of evil. It has died out by itself. Their transformation from weak children into strong individuals has made them more powerful than the evil, making it disappear.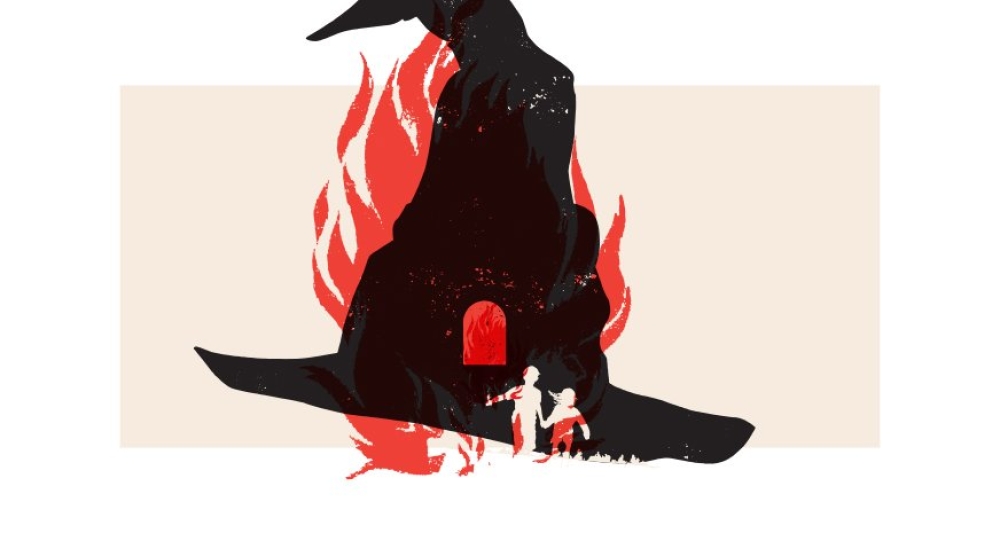 Slovene National Theatre Nova Gorica