Our speakers for the ETC International Theatre Conference, Malta 28 - 31 October 2021.
Last updated: 14 October 2021
Thursday 28 October - Conference opening and official reception
Serge Rangoni
Serge Rangoni is the artistic director & general manager of Théâtre de Liège/Belgium and has been President of the ETC Board of Directors since 2017. He studied at the Conservatoire of Brussels.
After working in various theatre institutions and at the Ministry of Culture, he was designated in 2004 as General Manager of Théâtre de Liège. Under his leadership, the theatre received the titles of "European center of theatrical creation and choreography" and "Centres for Drama" in the French-speaking area of Belgium, affirming its role in theatrical and dance productions and their dissemination to local and international audiences.
Since his arrival at its head, the institution has developed considerably, with now an audience of 65,000 and more than 180 performances a season. Théâtre de Liège is today the leading stage in Wallonia.
Friday 29 October - Conference Welcome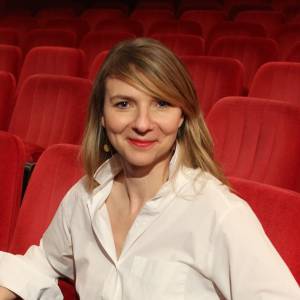 Heidi Wiley
Heidi Wiley is Executive Director of the European Theatre Convention (ETC). Since 2009 she has established ETC as a European network with an international programme of artistic collaboration, professional development and advocacy for Europe's public theatres spanning more than 25 countries.
Under her leadership, ETC became a strategic partner of the European Commission and was awarded European prizes for youth theatre and digital theatre productions in the fields of audience development and cultural heritage as organisation for its outstanding achievement.
She was invited to the European Expert Network on Culture and Audiovisual (EENCA) as expert author and co-initiated the European Theatre Forum with the European Commission and German EU Council Presidency.
Heidi started her career as international producer and touring manager for artists Victoria Chaplin and the Tiger Lillies, touring around Europe and Asia at major festivals and theatre venues. A studied cultural manager with degrees from La Sorbonne and Leuphana University, she lived and worked over the last 20 years in the UK, US, France and Germany.
Friday 29 October - Keynote "The Art of In-Betweenness"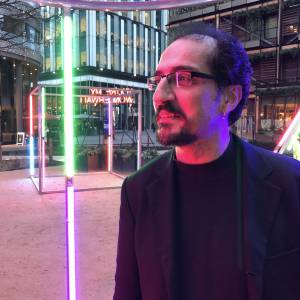 Toni Sant
Dr Toni Sant is the Director of the University of Salford\'s Digital Curation Lab at MedaCityUK. Between 2014 and 2020 he was the artistic director of Spazju Kreattiv, Malta\'s National Centre for Creativity, in Valletta.
He is a former theatre maker with a career spanning back to the 1980s. After completing his PhD in Performance Studies at New York University in 2013, Toni moved away from conventional theatre making to focus on the presentation of live art on the Internet. Since 2011, he is also an associate editor of the International Journal of Performance Arts and Digital Media.
Saturday 30 October - Conference on the Future of Europe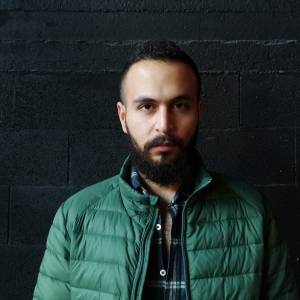 Bashar Murkus
A Palestinian theatre director and writer based in Haifa. He began his theatrical career after receiving his BA from the University of Haifa Theatre department in 2011.
Murkus is a founding member of Khashabi Ensemble and, since 2015, he is the artistic director of the Khashabi Theatre, an Independent Palestinian theatre based in Haifa. His works have been staged in theatres in Brussels, Genk, Gent, Antwerp, Bern, Dublin, Marseilles, Paris, Tunis, Berlin, Hanover, Avignon, Rome and New York. He also teaches acting and directing at various academic and arts institutions in Haifa and Europe.
Maria Delgado
Maria M Delgado is Professor and Director of Research at Royal Central School of Speech and Drama, University of London.
She has published widely in areas of transnational and Spanish-language theatre and film; her fourteen books include the co-edited Contemporary European Theatre Directors (Routledge, 2010, revised and reissued 2020) and Contemporary European Playwrights (Routledge 2020). She writes on film and theatre for a range of publications including Sight & Sound, European Stages and The Theatre Times and has a long track record of work in film programming and curation