ETC is happy to introduce this season's scholars. Six emerging directors and dramaturgs from all over the world have been chosen to assist on one or several specific productions in ETC Member Theatres. This year, The Slovak National Drama Theatre (Slovakia), Kyiv National Academic Molodyy Theatre (Ukraine), National Theatre Prague (Czech Republic),Cyprus Theatre Organisation (THOC) (Cyprus), Schauspielhaus Graz (Austria) and National Theatre Belgrade (Serbia) are offering scholarship placements as assisant director, second assistant director or dramaturg of their stage productions. The young and emerging artists will have the possibility to commit themselves, to learn and discover new perspectives and to share their artistic vision throughout their residency. A great way to initiate international cooperations, new forms of dialogue and to enrich each performance.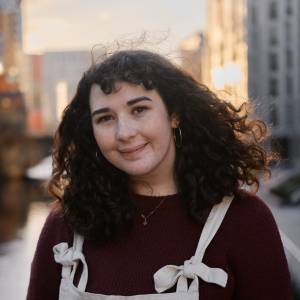 Emma Rogerson
Lancashire/United Kingdom
She is an award-winning performance writer, dramaturg and researcher from Lancashire, United Kingdom. She advocates for radically inclusive creative practise, by utilising scripts as material tools for liberation in the rehearsal room and beyond. Currently, she's researching formal experimentation and multimedia interventions in performance text construction on the inaugural MSt. Writing for Performance at Selwyn College, University of Cambridge. Previously, she's participated on the Northwall Artslab Catalyst residency and a Wysing Arts Centre self-directed development residency, and trained on various professional development schemes, including Menagerie Young Writers Programme and the S+K Project. Emma's work has been commissioned in several socially engaged contexts, and as a critic she's written extensively about systemic participatory barriers in the arts, winning an NSDF Judges Award in 2019. Her work has been widely performed across the UK, and she regularly collaborates with artists from other disciplines, striving to make meaningful, relevant and resonant work. She will assist the creative team at the Slovak National Theatre (Slovakia) as on the production of The Crucible, directed by Marián Amsler.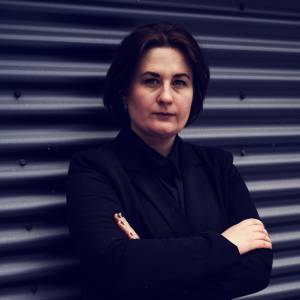 Loreta Vaskova
Loreta Vaskova (b. 1986) is a theatre director. After graduating from Klaipeda University, she continued her master's studies at the Vsevolod Meyerhold Centre, Moscow. Loreta Vaskova obtained PhD in Art at the Lithuanian Academy of Music and Theatre (LMTA) and in 2014, started to teach there Documentary Theatre subject. Besides this, as a theatre director, Loreta Vaskova practices documentary theatre beyond the walls of the Academy: her numerous publications and various seminars are all dedicated to the topic of documentary theatre. In addition to her research work, Loreta Vaskova has always been devoted to the theatre: she has directed 15 drama performances, 5 contemporary operas, and as many as 15 non-traditional theatre projects for play readings. Loreta Vaskova is a passionate life-long learner, continuously developing her professional skills in internships and seminars in the USA, the Czech Republic, Poland, Russia, Denmark, Portugal, Great Britain, France and other countries. She will assist the creative team at the Kyiv National Academic Molodyy Theatre (Ukraine) as Assistant Director on the production of The Idiot, directed by Andrii Bilous.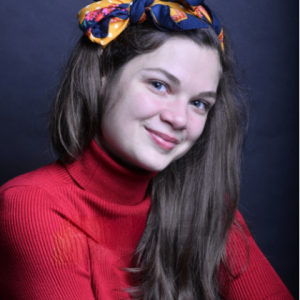 Claudia Benkő
Claudia Benkő studied directing at the University of Theatre and Film Arts in Budapest and currently participates in the Freeszfe Emergency Exit Program in order to finish her diploma. She holds a BA degree in Psychology and wrote her thesis about the hypnotizability of acting students. Her deepest interest in theatre is 'ordinary' trauma: stories from everyday life that people are afraid to tell or consider taboos. Seeking for the roots that are embedded in history and culture, Claudia wants to talk about a generation that is frustrated by the inability to grow up. She is curious about deconstructing texts, 'hacking' classic storytelling and experimenting with live cinema. As part of the Artists in Residence Programme, she will join the National Theatre Prague in Czech Republic as assistant director for the production of The Father Watches Over The Daughter, directed by Jan Frič.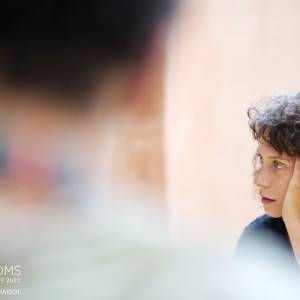 Magrit Coulon
Magrit Coulon, a director of Franco-German origin, was born in 1996 in Strasbourg. She trained as a director at the INSAS in Brussels, and gradually moved away from text-based theatre to stage writing, which is informed by documentary research. At the heart of her process: architecture and time. How does a space tell its story? How does time unfold? For her final thesis, she set out a first framework for reflection on time as a staging tool. An exploration that runs with great delicacy through Home - pieces of nature in ruins, which won the Maeterlinck Prize - Best discovery in Belgium and was selected for the Impatience Festival in Paris in 2020. This first creation, based on observations and encounters with residents of a Brussels retirement home, highlights the sparks of life that persist beneath the routine organisation of institutions dedicated to the care of the elderly. She will join the dramaturgical team at Schauspielhaus Graz (Austria) for four weeks.
Ivan Orlenko
Ivan Orlenko is a theatre and film director, screenwriter, and art director. Ivan studied scenography and theatre directing in Kyiv, Ukraine. He began his work in theatre as an assistant director with Andriy Zholdak on productions of "Woyzeck" and "Lenin Love, Stalin Love". His first production as director was "Shakespeare vs. Ionesco. Macbeth", with dramaturgy focused on the tension between the classical and modernist text. Later he studied directing from Boris Yukhananov in Moskow. Ivan's debut film, based on Franz Kafka's unfinished novel "In Our Synagogue," won more than a dozen awards at international film festivals. In 2019, he directed "In the Basement", the first theatrical production based on the film "The Green Elephant" (1999 dir. S. Baskova). In 2021 he finished his new film, which is waiting for its festival premiere.
He will assist the creative team at the National Theatre Belgrade (Serbia) as Assistant Director on the production of War and Peace, directed by Boris Lijesevic