The ETC Artists in Residence Programme was first launched in 2018 with the goal to bridge the divide between European public theatre institutions and the independent theatre scene. The first year's programme promoted residencies for emerging stage directors.
This initiative offered young stage directors the possibility to join a theatre production process as assistant director or second assistant director for a period of 4 to 8 weeks. From end of February to June 2018, the eight selected young artists gained insights into new working methods, discovered the daily routine and structures as well as evolved their skills within the scope of a European public theatre. The ETC Artists in Residence Programme aimed at offering new perspectives and professional artistic experience.
In addition to the placements in ETC Member Theatres in Austria, Germany, Hungary, Israel and Slovenia, the scholars were invited to present themselves at the ETC International Theatre Conference in Oslo, Norway. The meeting took place from 7 to 10 June 2018 and enabled them to network with theatre professionals from over 20 countries.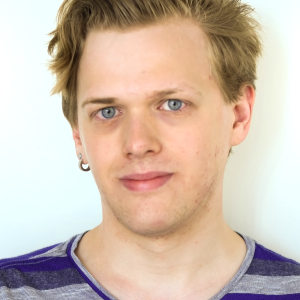 Stephen Bailey
Stephen read History at Cambridge and trained as a director at LAMDA. He has assisted on award winning international new writing at the Finborough Theatre, directed multiple short pieces and trained at the Young Vic. In 2017 he created an award winning verbatim play The Invisible Condition about mental health treatment in Britain. He works with new writing from fresh voices in British theatre. In 2018 he will direct two new shows about the impact of pornography and social isolation in modern London.
Julie Benegmos
Julie Benegmos started to learn about space and society, studying architecture in Paris. During her studies, Julie Benegmos discovered her passion of filming territories and people through interviews with the inhabitants. She realises her first documentary short movie during her exchange study in the Academy of Arts of Bezalel where she studied the territorial and psychological limits of an arab village stuck inside the Israeli territory of Jerusalem. After she finished her studies, she went to India and worked as an architect in Mumbai. There she met a set designer for movies who employed her on a feature film shoot That's how she slowly entered the world of feature film. In 2010 she realised her first feature movie : Anaïs, that won Prizes in different festivals. From that day on, Julie Benegmos worked on her own film projects (documentary and feature films). In 2017, Julie Benegmos decided to create her first play for theatre : L'Oubli. Mixing her different skills : designing spaces, filming and directing actors, Julie Benegmos developed her own theatre company in Montpellier two years ago : La Compagnie Libre Cours.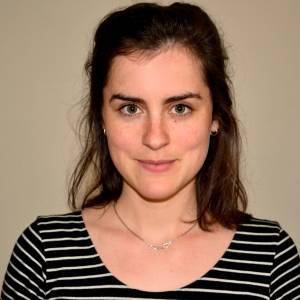 Charlotte Fraser
Charlotte is a British and French theatre director based in London, UK. She trained on the MFA Theatre Directing at Birkbeck University, London, during which time she completed a placement at HighTide as resident assistant director and literary assistant. This role involved meeting writers and offering dramaturgical notes towards redrafting new plays, which allowed Charlotte to hone her skills as a dramaturg. She was also involved in piloting 'Sparks,' HighTide's experimental open submissions scheme. Her work as an assistant included Girls (Talawa/HighTide/Soho), Heroine (HighTide/Theatr Clwyd) and Mouthpiece (workshop, Traverse Theatre). As director, she has presented short pieces at The Pleasance, HighTide festivals, and Camden People's Theatre, and piloted a series of interactive workshops for schools in collaboration with Dirty Protest, Wales. In September 2017 she set up a theatre company called This Noise, formed of a group of interdisciplinary makers across writing, design, and performance. This Noise have been Arts Council funded since 2018 and focus on making experimental theatre about the politics of the here and now.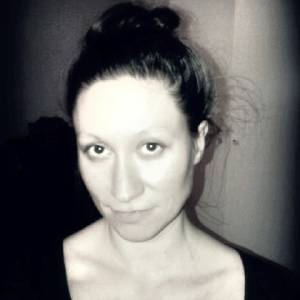 Alexsandra Jakubczak
Aleksandra Jakubczak is a theatre maker, director and installation artist based in Warsaw, Poland. She graduated from Drama and Theatre Studies at the Adam Mickiewicz University in Poznan and Theatre Directing at the Theatre Academy in Warsaw. She has been artistically involved with the Polish theatre and performing arts scene since 2012, working on various projects both within and outside institutional theatres, inlcuding Polski Theatre Bydgoszcz, Powszechny Theater in Warsaw, TR Warszawa in Warsaw and Polski Theatre in Poznan. Her pieces were presented at such festivals as: the Malta Festival, International Festival Konfrontacje Teatralne in Lublin, Prapremiery Festival in Bydgoszcz and Pomada Festival for Queer Arts. Her experience as an assistant director includes productions of Romeo Castellucci (Ruhr Triennale 2014) and Gob Squad Collective (Volksbuhne, Berlin). In her work Aleksandra explores new modes of documentary theatre, creating and inhabiting fictions, working auto/biographical material and process based on first-hand experience, economy of gift and meeting as artistic practices. Her work often deals with socially vulnerable topics, groups or situations. She is interested in critical strategies in arts, community arts practices and ephemeral, site-specific projects, including installation and sound art.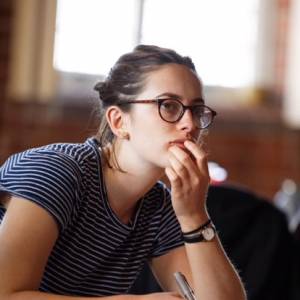 Natasha Hyman
Natasha is a Theatre Director from London. She trained on the MFA Theatre
Directing at Birkbeck College and as Trainee Director at West Yorkshire
Playhouse. Direction includes Good Cook. Friendly. Clean. (Pint-Sized, Bunker Theatre), Yokes Night (Theatre Royal Stratford East), Ode to Leeds (rehearsed reading, West Yorkshire Playhouse), M (The Daily Plays, The Pleasance, London) 5 Encounters on a Site Called Craigslist (Live 1, Camden Peoples' Theatre), La Dispute (Hamilton House, Bristol) and Hedda Gabler (The Alma Tavern Theatre, Bristol). Assistant directing includes Henry V (Shakespeare Tobacco Factory), Tiger und Löwe (Badisches Staatstheater), Dry Powder (Hampstead Theatre), The Claim (UK tour), The Graduate (UK tour), Pygmalion (Headlong), The Witches (West Yorkshire Playhouse and Leicester Curve), Sleuth (West Yorkshire Playhouse and Nottingham Playhouse) and After Miss Julie (RADA Vanburgh Theatre).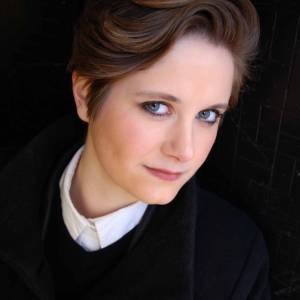 Alice Kornitzer
Alice Kornitzer is a director, producer, and dramaturge based in London. Born in London, raised in Berlin and schooled at Queen Margaret University, Edinburgh, and the University of Bristol, she began working at the Berliner Ensemble as both an actor and musician at a young age and toured Europe extensively. Her international work has taken her across Britain, to Germany and Austria, and the US. Theatres include The Bridewell Theatre, The White Bear, Theatre503 (London) and the Robert Moss Theater (NYC). With a big focus on new writing, Alice directs across genres for the stage such as musicals, dramas and adaptations. After a multiple Offies nominated production in London in 2017, including Best Director, she started her own company, Sharp Image, which develops and produces new works for the stage and aims to tour regionally as well as in London and is looking to partner with international companies for further developments.
Catarina Neves Ricci
Catarina Neves Ricci (b. 1984, Lisbon) is a filmmaker as well as dance and theatre director based in Lisbon and Berlin. She studied Production and Film Direction in Buenos Aires and has since then lived and worked in Brazil, Barcelona, Amsterdam, Istanbul, Milano, Berlin and Ljubljana. Her works frequently contemplate affecting storytelling and striking visuals, where the erotic, the feminine and no-taboo inhabit. Catarina's universe is sharp, with an accurate use of sound, symbolism and color, treating her subjects with a developed intimacy. Able to create through different mediums and site sensitive, she's been working for cinema, commercials, music, and performance around Europe.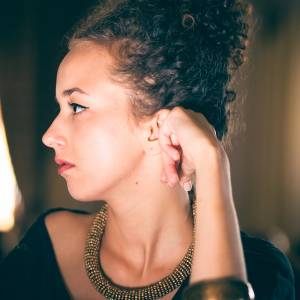 Anna Monika Wolszczak
Anna Wolszczak is a student in puppetry directing at the National Academy of Theatre Arts in Wroclaw (Poland) and last semester she was on exchange at the Rose Bruford College in London studying performance in European Theatre Arts (devising theatre). Her research is based on body movement improvisations and object actions. Big inspiration for Anna as a future director is visual art, performance art, modern dance, sculpture and ritual theatre.
©Milena Rzymkowska