ETC is happy to introduce this season's scholars. Seven artists from all over the world have been chosen in order to assist on one or several specific productions. This year, the Slovensko Narodno Gledalisce Nova Gorica (Slovenia), the Theater Magdeburg (Germany), the Weöres Sándor Színház (Hungary), the Schauspielhaus Graz (Austria), the Deutsches Theater Berlin (Germany) as well as the "Marin Sorescu" National Theatre of Craiova (Romania) are all offering work placement as assistant or second assistant of a stage director. The young and emerging artists will have the possibility to commit themselves, to learn and discover new perspectives and to share their artistic vision throughout their residency time. A great way to initiate international cooperations, new forms of dialogue and to enrich each performance.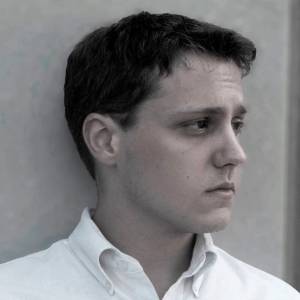 Andrew Burnette
Andrew is a director, writer, actor and dramaturg from Atlanta (USA). He is fascinated with allowing the audience to experience impossible sensations through the use of transgressive and esoteric theatrical practices. Currently he is the artistic director of the Atlanta-based company the Theatre. He likes clouds. Andrew is working as an assistant at the Slovensko Narodno Gledalisce Nova Gorica from 7 January to 13 March 2019 on a Few people search for happiness and laugh themselves to death by Sibylle Berg and directed by Eva Nina Lampič.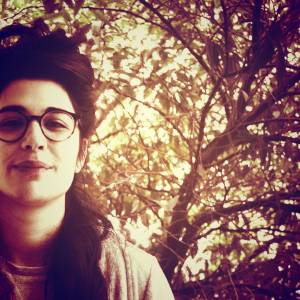 Artemis Chrysostomidou
Artemis is a dramaturg, director and writer. She fronts theater as a poem, suggestively, an erotic composition, an absurdity, an enigma. She treats scenic space as an area of aesthetic consistency, working with terms of linguistic and visual collage, minimalism, precision, questioning if the art is able to reunite human vision with the perception of the world, the morality and the eternity, the high risk of love, the grief and the tenderness, finding at the same time the humor through all these. She is interested in an elliptic language with all the genes of European culture. Recently, her book Dogs don't bark in France | Sculpture has been published in Greece, whilst she wrote and directed in Athens the play A guide on how to prevent daily life accidents. Artemis is assisting on Düsterbusch. City Lights, the first stage adaption of the novel by Alexander Kühne, directed by Cornelia Crombholz from 26 Februar to 13 April 2019 at Theater Magdeburg.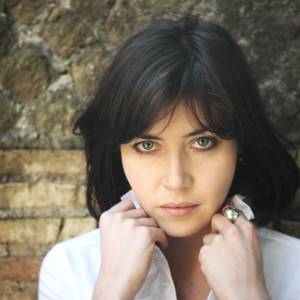 Azzurra De Gregorio
Azzurra De Gregorio was born in Termoli (Italy) in 1985. She began her career as an actress and then extended her research in the field of performing art and visual art, driven by the need to experiment a hybrid and nomadic artistic path that bases its expressive code on the absence of definitions. Her work, in addition to investigate the relationship between the actor/performer and the public, explores the bonds that connect theater, performance and visual art. From 8 April to 31 May 2019, Azzura is the second assistant director of Terrorism by the Presnyakov brothers at the Weöres Sándor Színház.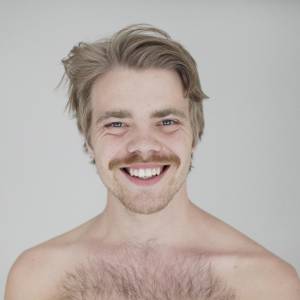 Heiki Riipinen
Heiki is a theatre maker with experience from acting, concept development, directing, design and dramaturgy. His work is focused on questions regarding gender, social dramaturgy and nonhierarcichal structures. Together with the Live art collective by Proxy he has held the position as artistic director of Teater Momentum in Denmark, and been a resident artist of Theatre Freiburg (Germany). As a freelancer he worked with artists such as Lisa Lie and Bianca Casady, and repeatedly acted with Norways longest living independent company Grenland Friteater. He likes to say he is all about night and endless dances. Heiki is involved in the dramaturgy department at the Deutsches Theater Berlin for the production ugly duckling, based on Hans Christian Andersen's fairy tale, directed by Bastian Kraft from 11 March to 2 May 2019.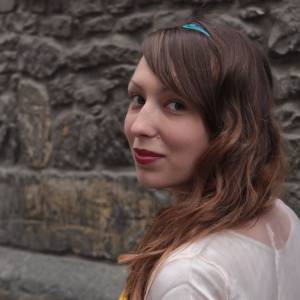 Katerina Hankeova
Katerina studied at the art school in Yogyakarta (PPPPTK Seni dan Budaya - Arts and Culture Institute, Indonesia). She established the theater group Partai Orang Hutan which is author ́s theater. The main purpose of her projects is to combine javanese puppet shadow theater "wayang" with European visual art tradition. The plays are incorporating the mystique of ritual, the traditional slow rhythm of the olden times as well as some of the dynamics of today. The main focus is put on the old and mystical ways of seeing life, which is still present in the recent times mixing with the "modern" way of seeing reality. Katarina is assisting on Baron Munschausen directed by Yulia Roschina at Slovensko Narodno Gledalisce Nova Gorica from 28 January to 4 April 2019.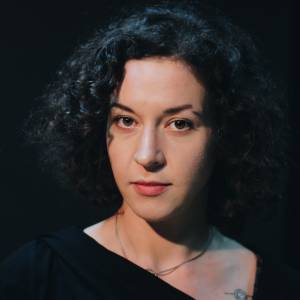 Tetiana Shelepko
"Once you let theatre get into your life, it stays with you forever". In 2015, Tetiana started working with ProEnglish Theatre and Drama School as a theatre director and acting coach. Their mission at those times was to teach English through acting. Nowadays, they have a huge range of performances, workshops and other events in English; and run ProAct Fest an annual international theatre festival. By now, she staged 3 performances, O Stories, based on O.Henry short stories, 7 Stories by Morris Panych, The Birthday Party by Harold Pinter. She also teaches acting and organises Pecha Kucha and Act'n'Draw events. Tetiana is joining the "Marin Sorescu" National Theatre of Craiova from 2 April to 18 May 2019 to assist on Bang by Marius von Mayenburg, directed by Theodor Cristian Popescu.

proenglishtheatre.com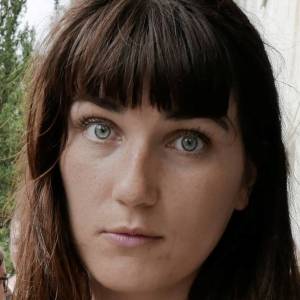 Olívia Fantúrová
During her studies of theatre history and theory, she focused on the history of German theatre companies in Slovakian and Czech theatre area. After graduation from Masaryk university (Czech Republic), she went on with theatre directing and she concentrated on the staging of actual plays, new adaptations of classic literature and theatre based on documentary sources. Along with her professional theatre works, she attended internship as a director´s assistant in National Theatre Brno. Besides theatre directing of contemporary plays, she is interested in working with disabled people, children, youngsters and non-professionals. Olivia is assisting several productions from 20 May to 16 June 2019 at Schauspielhaus Graz.