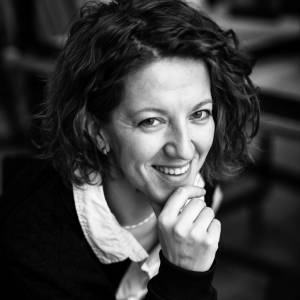 Natasha Borenko
Saint Petersburg/Russian Federation
Born in Siberia, Natasha Borenko's original plays and adaptations have been staged in theatres of various Russian cities. Since 2014 she has worked as a playwright, director and pedagogue on interdisciplinary, horizontally structured collaborations with artists, educators, peacebuilders and activists from Russia, Ukraine, Germany, and more. Natasha focuses on socially and politically engaged theatre projects that have participatory form. For her productions with local (often marginalised) communities, she applies formats of documentary theatre, Theatre of the Oppressed and site-specific performances. As part of the Artists in Residence Programme, Natasha will join the department of dramaturgy at Schauspielhaus Graz in Austria working across various productions.
© LiliShelly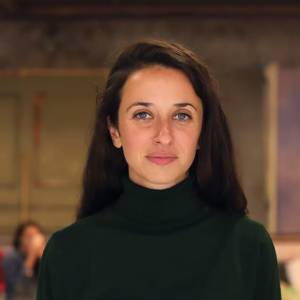 Marina Ćetković
Marina Ćetković is an independent theatre-maker, dramaturg and writer from Serbia. She holds an MA degree in dramaturgy at Faculty of Drama Arts in Belgrade and a diploma from the Moving Academy for Performing Arts (MAPA) Amsterdam. Marina co-founded Teatarmaher, a theatre-collective that focuses on site-specific and devised theatre productions, exploring the modes of collective authorship. Marina is a writer and dramaturg of many theatre productions and writes for theatre, film and radio. In 2015, her play Throw It won the best original radio play award at Radio Belgrade. As part of the Artists in Residence Programme, Marina will join the Slovensko Narodno Gledališče Nova Gorica as assistant director for the production of Galileo, directed by Zoran Petrovič.
© Igor Pavićević
Dr Pramod Ranjitrao Chavan
Dr. Chavan Pramod R. is a dramaturg and theatre director specialising in Sanskrit theatre, Indian theatre and Natyashastra and working as an assistant professor. He is the recipient of a National Award in Theatre Direction by the Ministry of Culture, Government of India. He has a Ph.D., Masters and Bachelors in Theatre Arts and has also undergone basic training of Kutiyattam. Pramod has been selected for Suzuki Method Training under Suzuki Tadashi, SCOT (Japan) and Chinese Peking Opera Theatre at Shanghai Theatre Academy (China). He has also received a Korean Arts and Cultural Fellowship from South Korea. As part of the Artist Residency Programme, Pramod will be working with the "Marin Sorescu" National Theatre of Craiova in Romania as second assistant director on the production of The Cousin Shakespeare by Marin Sorescu, directed by Radu Boroianu.
Jimmy Dougan
Birmingham/United Kingdom
Jimmy Dougan is a director with a focus on radical, deconstructive productions of 'classic' texts. He believes theatre should happen in the room it's being performed in, be set right here, right now, and should feel like it could go wrong at any minute. He is particularly interested in stories concerning young people and Marxist ideas. Jimmy has studied directing with Robert Icke and Katie Mitchell and his productions include plays by Shakespeare, Chekhov, and newer texts for the theatre. He enjoys the novels of Sally Rooney. As part of the Artists in Residence Programme, Jimmy will join the Teatro Nacional D. Maria II in Portugal, as second assistant director for the production Catarina and the Beauty of Killing Fascists written and directed by the artist Tiago Rodrigues.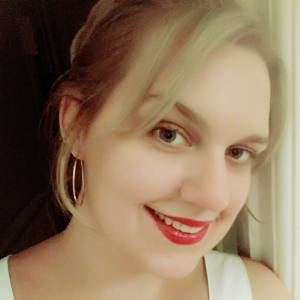 Iana Gudzenko
Iana Gudzenko's theatre work talks about her generation and self-identification. Living in Ukraine, she believes political cataclysms have created a generation with a cut off past, which both scares and offers great perspective for creating something new. For Iana, it is important for her to absorb European culture now. She likes the minimalism that German theatre offers and she wants to work in this direction. Iana is interested in experimenting with editing different texts and creating new meanings of classical, dogmatic plays. As part of the Artists in Residence Programme, Iana will join Theater Magdeburg in Germany as assistant director on their production of Engel in Amerika Teil 1+2, directed by Tim Kramer.
Laura Guhl
Laura Guhl studied dramaturgy at the Theatre Academy in Munich and in Bologna, Italy. During her studies, she was an assistant dramaturg at Residenztheater München with Italian director Pippo Delbono and worked on various projects as a dramaturg or production manager. With a special interest in contemporary plays, she moved to Heidelberg after her studies and worked as artistic assistant for the Heidelberger Stückemarkt, a festival for new drama, and first as assistant dramaturg, then as a production dramaturg for Theater Heidelberg. Since 2018 she has been a dramaturg at Landestheater Tübingen. As part of the Artists in Residence Programme, Laura will join the Fondazione del Teatro Stabile di Torino, Italy as second assistant of the director for the production of La casa di Bernarda Alba by Federico Garcia Lorca, directed by Leonardo Lidi.
© Annemone Taake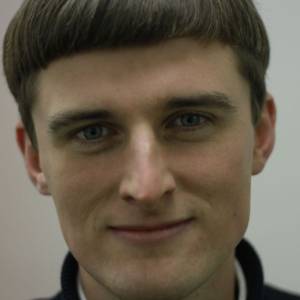 Nicholas Zöckler
Nicholas Zöckler studied Applied Theatre Studies in Gießen as well as Performance Studies in Fredrikstad (Norway). His own works, that range from performances to installations to audio plays, were shown in Zürich, Oslo, Frankfurt and Leipzig. In 2017 he organised the international festival for young performing arts DISKURS17 in Gießen which presented works from seven different countries that dealt with the topic of immersion. Most recently, he assisted Alexander Eisenach at the Berliner Ensemble for Die Stunde der Hochstapler. As part of the Artist Residency Programme, Nicholas will join Les Théâtres de la Ville de Luxembourg as assistant director on the production of Das Letzte Feuer, directed by Anna Frick.
© Léon Haase