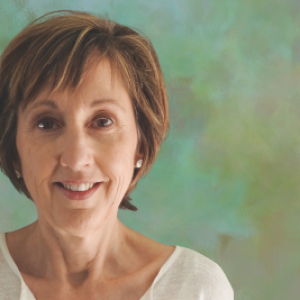 Lynn Aylward
Public Relations Manager, Creative Carbon Scotland
Lynn joined Creative Carbon Scotland as public relations manager in October 2021.
Lynn has graduate degrees in environmental science and economics. She worked in international economics and development for many years, and also has a deep interest and experience in public relations and communications. She is especially interested in engaging diverse stakeholders on complex, multi-faceted issues such as climate change. Lynn loves all the arts but her favourite is theatre; she is a produced and published playwright who has written plays about the climate emergency.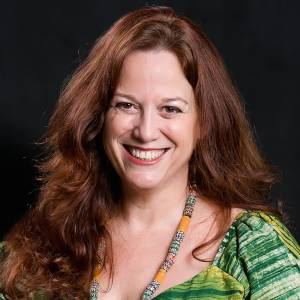 Avril Joffe
Post Graduate Coordinator of the Cultural Policy and Management Department at the Wits School of Arts, University of the Witwatersrand in Johannesburg
She is an economic sociologist with experience in the field of cultural policy, culture and development and the cultural economy. Avril works in the intersection of academia and practice in fields such as culture in urban life, culture and the cultural economy in realising a just and sustainable development, fairness in international cultural cooperation, decent work and the rights and status of artists and cultural professionals as well as teaching pedagogy for post graduate studies in the cultural economy. Avril is an active member of UNESCO's Panel of Experts for Cultural Policy and Governance, the International Council for the UK's Creative Industries Policy and Evidence Council, the International Cultural Relations Research Alliance as well as International CREATOUR, a creative tourism advisory body. Her latest public research output includes Informality and the cultural economy in the Global South and EUNIC's Fair Collaboration project. Avril's creative practice is dance and is a second degree black belt Nia dance instructor and a Spanish dance student.
Katelijn Verstraete
Independent Cultural Consultant, Researcher and Evaluator based between Brussels and Singapore
She worked over the last 20+ years in the cultural sector and international cultural relations between Europe and Asia at the intersection of policy and practice.
She switched from the business to the cultural sector in China to co-found the (then) first independent arts space in Shanghai (BizArt) and set up cultural exchanges (music tours) in China . Back in Europe in 2003 she immersed herself in the performing arts. She worked at Kunstenfestivaldesarts and moved to IETM to lead on training, information & communication, the set up of On-The-Move and Asia satellites in the performing arts. Back in Asia (Singapore) in 2006 she directed the cultural exchange programmes in the Asia Europe Foundation and set up http://www.culture360.asef.org. She developed for 8.5 years as Regional Director the work of the British Council in arts and creative industries in 14 countries in East Asia focusing on in country and regional programmes to strengthen networks between the UK and Asia through artistic exchanges, skills development in the creative sector and by supporting programmes that strengthen the role of arts & culture in sustainable development. Katelijn has a degree in Sinology, Marketing Management and is currently pursuing her MA in programme evaluation at Melbourne University. She is the co-author of the EUNIC Europe China Cultural Compass and the co-author of the Fair Collaboration: Not a Toolkit commissioned by EUNIC.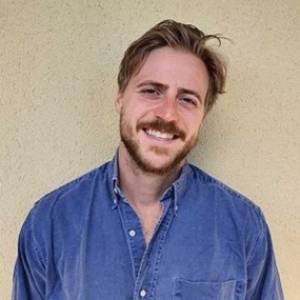 Darious Ghavami
Holder of a Master's degree in Foundations and Practices of Sustainability from the University of Lausanne since 2019
Darious Ghavami is a sustainability coordinator and collaborates jointly with the Centre of Competencies for Sustainability of Lausanne's University and the Théâtre Vidy-Lausanne. Associated with the transdisciplinary projects that these two institutions maintain between ecology and the living arts, he is specialised in participatory and cultural processes that seek to address current environmental issues and to question the possible new imaginaries of the ecological transition.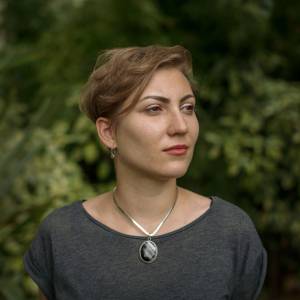 Chiara Badiali
Knowledge and Sector Intelligence Lead, Julie's Bicycle
Founded by the music industry in 2007 and now working across the arts and culture, Julie's Bicycle is a pioneering not-for-profit mobilising the creative community to take action on the climate and ecological crisis. Combining cultural and environmental expertise, Julie's Bicycle focuses on high-impact programmes and policy change to meet the climate crisis head-on.
Chiara joined JB in 2012 and since then has contributed to publications like 'Culture: The Missing Link to Climate Action' on cultural policy across the world, worked on projects including the world-first Arts Council England environmental support programme, and helped design the international Julie's Bicycle Creative Climate Leadership professional development programme. She is part of the Music Declares Emergency working group, UK Vision2025 Outdoor Events Climate Action steering group, and is an adviser to the IMPALA Independent Music Companies Association sustainability task force and LIVE Green.
She will be delivering the presentation for Session 1, on Creative Climate Leadership and Embedding Sustainability.
Ian Garrett
Director of Centre for Sustainable Practice in Arts, York University
Ian is a designer, producer, educator, and researcher in the field of sustainability in arts and culture. He is the director of the Centre for Sustainable Practice in the Arts and Associate Professor of Ecological Design for Performance at York University, where is Graduate Program Director for Theatre and Performance Studies. He is also producer for Toasterlab, a mixed reality performance collective. He maintains a design practice focused on ecology, accessible technologies and scenography. Notable projects related to EcoScenography include the set and energy systems for Zata Omm's Vox:Lumen at the Harbourfront Centre and Crimson Collective's Ascension, a solar 150' wide crane at Coachella. With Chantal Bilodeau, he co-directs the Climate Change Theatre Action. His writing includes Arts, the Environment, and Sustainability for Americans for the Arts; The Carbon Footprint of Theatrical Production in Readings in Performance and Ecology, and Theatre is No Place for a Plant in Landing Stages from the Ashden Directory. He serves on the Board of Directors for Associated Designers of Canada, was the Curator for the US for the 2019 Prague Quadrennial, and is co-chair for World Stage Design 2022 in Calgary.
He will be delivering the presentation for Session 3, on Tools for Sustainable Transformations in Theatre Buildings and Operations.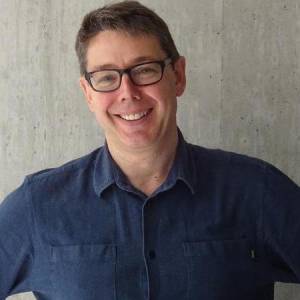 Paddy Dillon
Coordinator, Theatre Green Book
Paddy Dillon is a leading theatre architect, responsible for heading the renovation of the National Theatre, and currently working with numerous theatres on modernisation plans that respect their historic value while equipping them for contemporary theatre use. He has been a trustee of the Theatres Trust for over five years, chairs the International Theatre Engineering and Architecture Conference, and sits on the casework committee of the Twentieth Century Society. In 2020, Paddy initiated the Theatre Green Book, a project that unites the industry in establishing shared standards for sustainable practice in theatre productions, buildings and operations, and provides guidance to achieve them. Paddy is an author and broadcaster, having published nine books, including a monograph on the National Theatre.
He will be delivering the presentation for Session 4, on Green Theatre Productions and Fair Collaboration & Touring.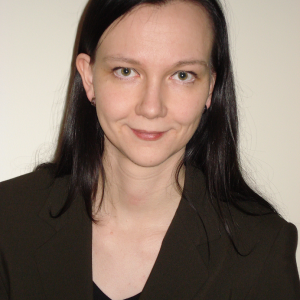 Annett Baumast
Founder and Director, baumast. kultur & nachhaltigkeit
With an academic background in economics, business administration, arts management and English literature and work experience in various sustainability positions, Annett has been working in the field of sustainability for more than twenty-five years. Since 2011, with her agency baumast. kultur & nachhaltigkeit, she has been working together with cultural and education organisations across Germany, Switzerland and Austria on more sustainable practices and sustainability management approaches in the cultural sector. She has been publishing on sustainability and sustainability management for more than 25 years and frequently speaks at conferences, holds keynotes and gives seminars. In 2019, she took up a part-time position at the University of Music and Theatre in Hamburg as a research fellow and focuses on Sustainability in Arts and Culture in her academic work. In 2021, she joined the Advisory Board of the Corporation for Applied Business Ethics in Germany.
She will be delivering the presentation for Session 4, on Green Theatre Productions and Fair Collaboration & Touring.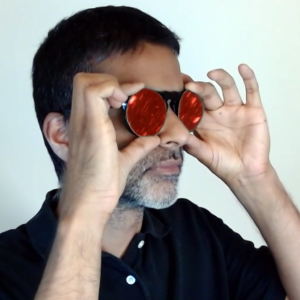 Vijay Mathew
Co-Founder and Cultural Strategist, HowlRound Theatre Commons
Vijay is Co-Founder and Cultural Strategist of HowlRound Theatre Commons, which is based at Emerson College in Boston, US. In the past decade, Vijay has helped to build the organizational capacity for several hundred nonprofit organizations worldwide to livestream their conferences, panel discussions, and performances — with a special emphasis on prioritizing accessibility, inclusion, and resource efficiency. When using internet technologies, he is passionate about the intersections of climate justice, social change, and a post-carbon future. All of his work in these areas has been informed by a "commons" philosophy and social-justice values. Vijay has a MFA from New School University, New York, a BA from University of Chicago, and an artistic background as an ensemble-based filmmaker and theatremaker. He is a board member of Double Edge Theatre located in rural Ashfield, Massachusetts, USA.
Contact: vijay@howlround.com, Signal: +1 917 686 3185.
He will be delivering the presentation for Session 5, on Communication, Digitalization & Creation of Public Debate.
Caroline Barneaud
Director of Artistic and International Projects, Vidy-Lausanne Theatre
Born in 1976, Caroline Barneaud joined Avignon Festival codirected by Hortense Archambault and Vincent Baudriller in 2004. Within the production department, she participated in the implementation of artistic projects. From 2011 to 2013, she was in charge of the production of the Festival. In 2013, she joined Vidy-Lausanne Theatre's direction team. She is in charge of the production department and participates in defining the orientations of the theatre on artistic and international levels.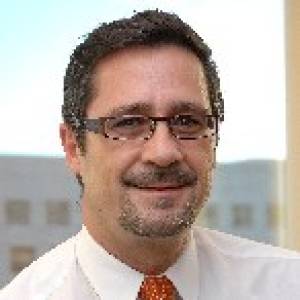 Valeri Viladrich
General Manager at Teatre Lliure, Barcelona
Valeri Viladrich is a Lawyer. Before joining the Teatre Lliure, he was the lead partner for tax and legal services at PwC Barcelona.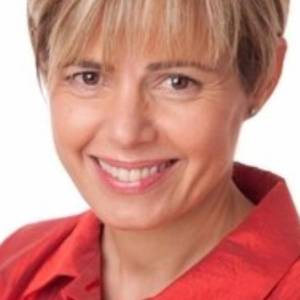 Pia Bosch Codolà
Administration and HR Director at Teatre Lliure, Barcelona
Pia Bosch Codolà is a psychologist specialized in public management. She has previously worked in the field of internationalization and sustainable development, as well as in public cultural management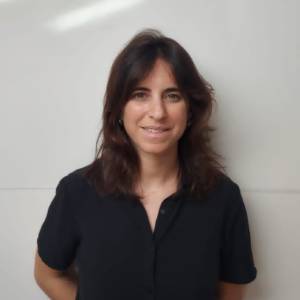 Violeta Sugranyes
Project Coordinator at Teatre Lliure, Barcelona
Violeta Surgranyes graduated in Journalism and Sociology. After having worked as a producer and event manager at Lliure she overseas relations with other institutions and is charge of coordinating Lliure' s artist residency programme.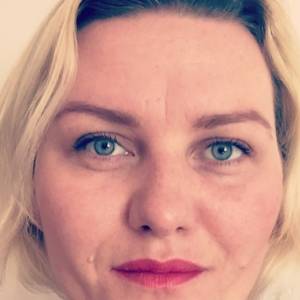 Michaela Rýgrová
Environmental Activities Coordinator, National Theatre Prague
Michaela Rýgrová is Environmental Activity Coordinator at Národní divadlo - National Theatre Prague. Based in Prague, working around the world, she is driven by a passion for culture, innovation, sustainability, art, communities and a better world. She has over a decade of experience in creative industries, event production, multicultural teams coordination, developing, supporting and strengthening of various networks, alongside work in PR, presenting and writing.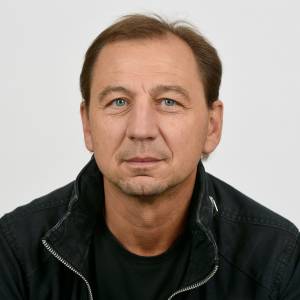 Jörg Bochow
Chief Dramaturge and Deputy Artistic Director, Staatsschauspiel Dresden
Jörg Bochow was born in Budapest in 1963. Studied theater science at the Humboldt University in Berlin, at the same time directing his own productions at the Kleist Theater Frankfurt/Oder and the carroussel Theater Berlin. From 1994 to 2000 he was a research assistant at the Institute for Theater Studies/Cultural Communication at Humboldt University Berlin, where he received his doctorate in 1995. From 2000 to 2005, he was Assistant Professor of Theatre and Comparative Literature at the University of Toronto and became Executive Director of the University College Drama Program in 2004. From 2005 to 2013, he worked as Chief Dramaturg and Deputy Artistic Director at the Staatsschauspiel Stuttgart. From 2007 to 2013, he was a board member and vice president of the ETC European Theatre Convention, as well as course director and lecturer in dramaturgy at the Akademie für Darstellende Kunst Baden-Württemberg. He is also the author of numerous publications, including on Meyerhold's theatrical theories and on Russian film of the twenties. Since the 2013/2014 season, Dr. Jörg Bochow has been head dramaturge at the Deutsches SchauSpielHaus Hamburg. As of the 2017/2018 season, he is Chief Dramaturg and Deputy Artistic Director at the Staatsschauspiel Dresden. Since 2019, he has been vice president of the Saxon Academy of the Arts.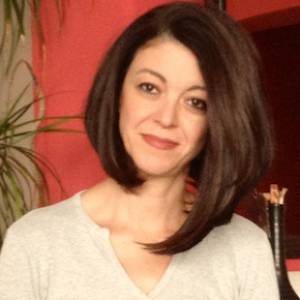 Iphigenia Taxopoulou
General Secretary, mitos21
Iphigenia Taxopoulou is a founding member and General Secretary of the European theatre network mitos21. She is also an Associate of Julie's Bicycle, the UK based charity, bridging environmental sustainability and the creative sector. She has served as Associate General Secretary of the International Association of Theatre Critics, as cultural advisor to the Speaker of the Hellenic Parliament and has collaborated as dramaturg, artistic advisor, projects manager, sustainability consultant and lecturer, with theatres, festivals and cultural institutions in Greece and abroad. She holds degrees in Philology & Modern Greek Studies, as well as in Cultural Management & Theatre Criticism. She is currently writing a book, Sustainable Theatre: Theory, Context, Practice, which will be published by Methuen Drama (Bloomsbury Publishing).
She will be delivering the presentation for Session 2, on Artistic Visions for a Greener and More Just Future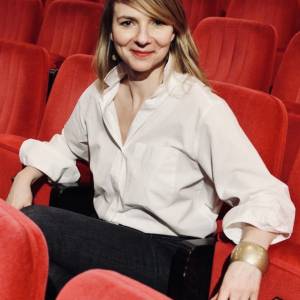 Heidi Wiley
Executive Director of the European Theatre Convention (ETC).
Since 2009 she has established ETC as a European network with an international programme of artistic collaboration, professional development and advocacy for Europe's public theatres spanning more than 25 countries.
Under her leadership, ETC became a strategic partner of the European Commission and was awarded European prizes for youth theatre and digital theatre productions in the fields of audience development and cultural heritage as organisation for its outstanding achievement.
She was invited to the European Expert Network on Culture and Audiovisual (EENCA) as expert author and co-initiated the European Theatre Forum with the European Commission and German EU Council Presidency.
Heidi started her career as international producer and touring manager for artists Victoria Chaplin and the Tiger Lillies, touring around Europe and Asia at major festivals and theatre venues. A studied cultural manager with degrees from La Sorbonne and Leuphana University, she lived and worked over the last 20 years in the UK, US, France and Germany.