Interested in plays that go against the grain of European theatre literature dominated by the white, heterosexual, male perspective? Young Europe IV is here to broaden the narrative!

The 2023/4 season is off to a flying start for Young Europe IV, European Theatre Convention's artistic collaboration programme dedicated to expanding the canon of European theatre literature.

This three-year programme (2021-2024) gathered nine ETC Member Theatres from eight countries who worked on developing eight new texts on diverse, inclusive themes written for young audiences: the classroom plays.

These eight new plays will be performed at participating theatres in the season 2023/24 and will be featured at a festival at Slovene National Theatre Nova Gorica, from 17-19 April 2024.

We are delighted to announce the first premiere of this international season, with 'Room Rumours' (Raumrauschen) written by Young Europe IV playwright Matin Soofipour Omam at Badisches Staatstheater Karlsruhe (Germany) on 4 October 2023.

Check out the Young Europe IV press dossier to discover the eight classroom plays that celebrate diverse voices and narratives, echoing the vibrant tapestry of today's youth, and join us in our mission to reshape European theatre and amplify the voices that have long been overlooked!
Young Europe IV - Press Dossier
Download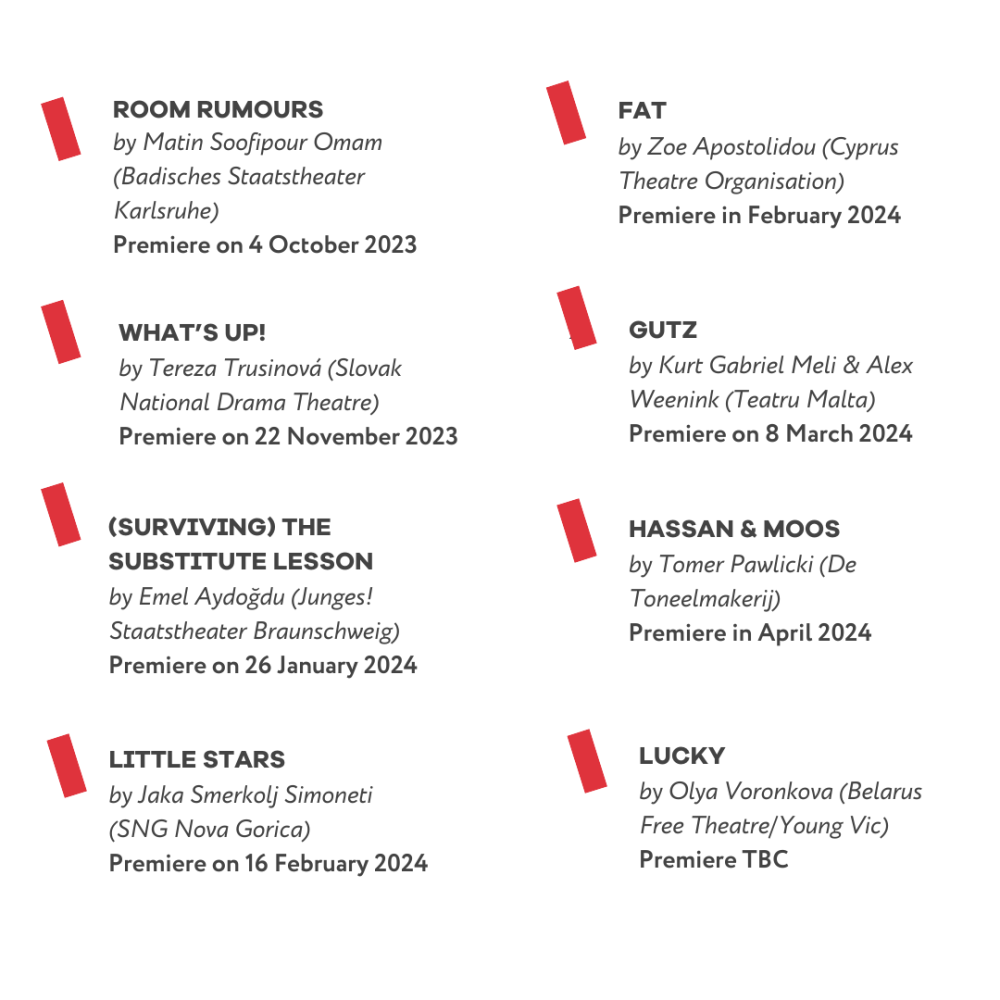 Cover Image: YEIV Classroom Play 'Little Stars' © Luka Seme / SNG Nova Gorica / ETC