Leading theatre makers and professionals across Europe have delivered a clear message to policy makers on the continent: Act now to make sustainability and freedom of expression in theatre a reality.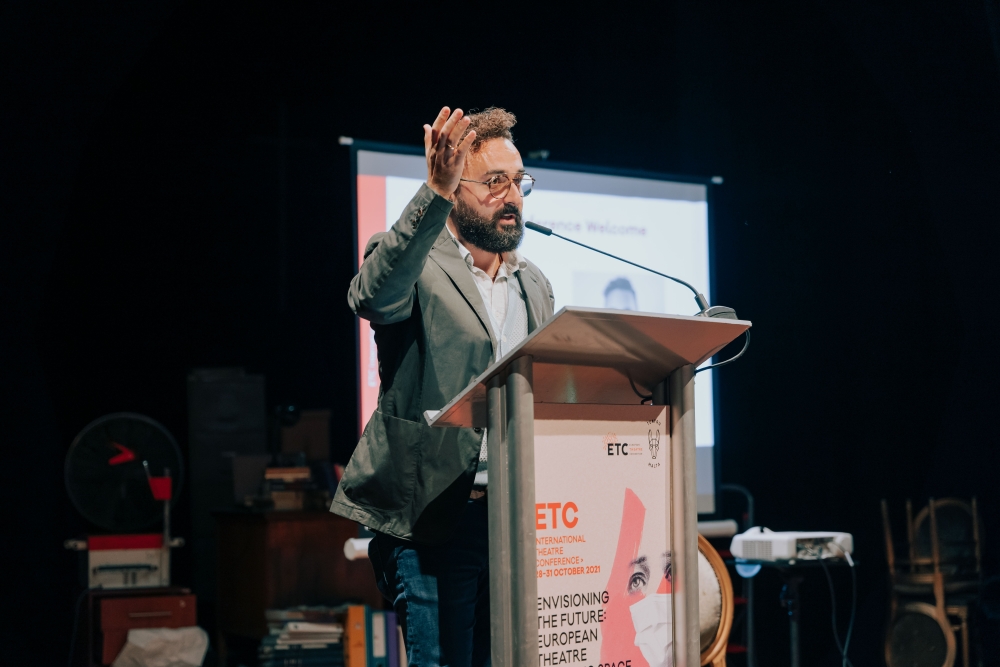 Lindsey Bahia
These reflections, made during the European Theatre Convention (ETC)'s International Theatre Conference in Malta, sit alongside thoughts on the emotional, artistic and logistical legacy of the Coronavirus pandemic, the feasibility of pairing international touring and a small carbon footprint, and the most exciting ways for theatres to continue experimenting with digital techniques and VR.

This diverse collection of hopes, concerns and ambitions will be packaged together and submitted to the Conference on the Future of Europe: a new listening initiative by the European Parliament, the European Commission and the Council of Europe, which intends to feedback on wide ranging policy changes in Spring 2022.

At the Malta conference, ETC also announced its new network programme TRANSFORMATIONS – a bold and visionary plan of action to recharge European theatres and audiences in a post-covid world. Consolidating plans to act, to pioneer and to lead the way towards sustainable development and resilient theatre, it combines key themes of sustainability, digital readiness and gender equality and diversity.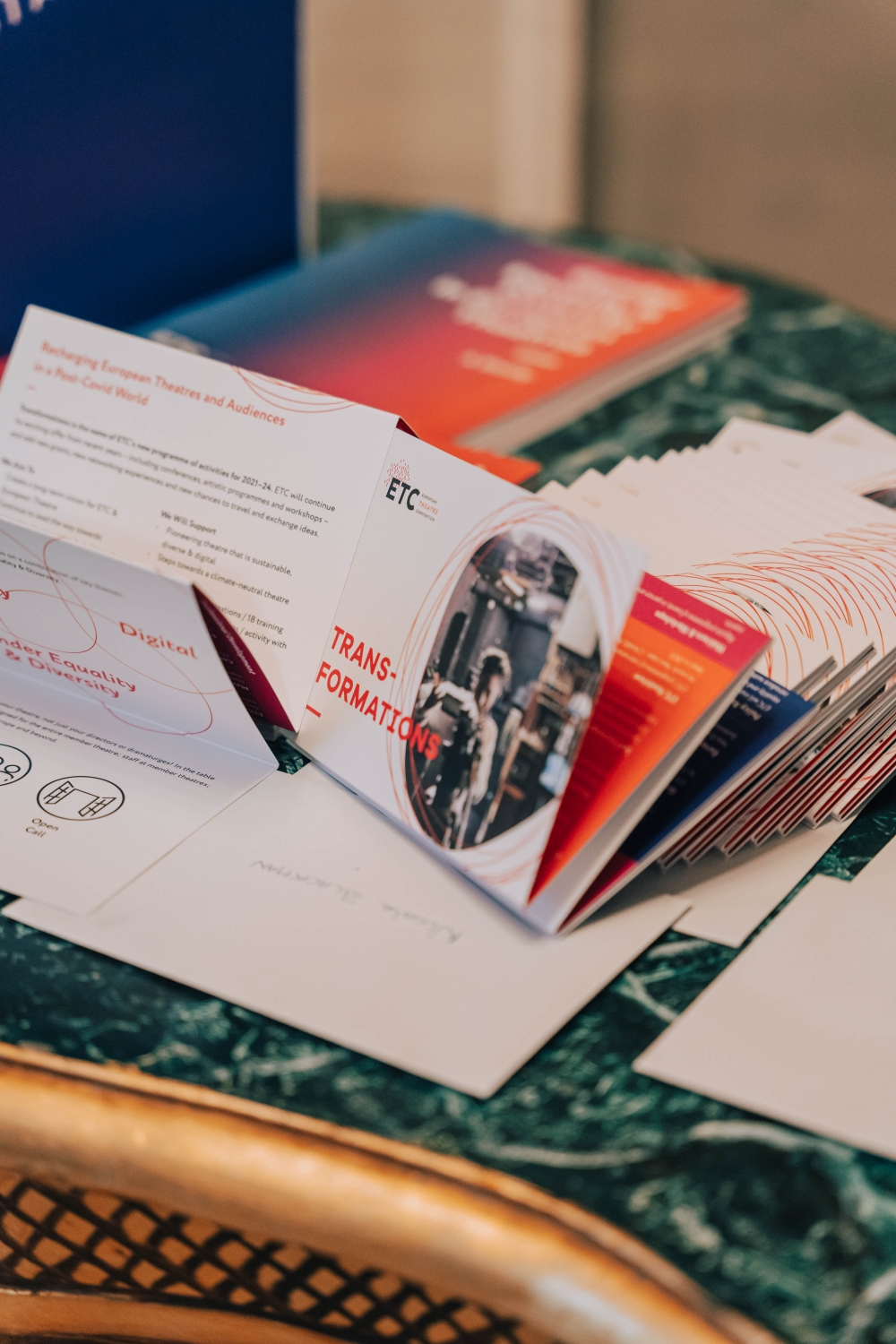 Lindsey Bahia
A space for reflection

The ETC conference brings together the largest network of publicly-funded theatres in Europe, with 48 members from over 25 countries – including high-profile and national institutions in Croatia, Italy, Slovakia, Portugal, Sweden and Germany.
The conference also saw the inclusion of two new members to the network - Teatro Municipal Sá de Miranda (Portugal) and Opera Theatre Tunis (Tunisia).


These representatives gathered for a programme of exchanges and discussions about the challenges they had faced during the pandemic – the first such in-person, cross-European meeting in two years - and used these reflections to think about what needed to change.

Statements and concerns highlighted in the discussion include:
Theatre had moved to become more digital during the height of the pandemic, which allowed people and ideas to travel virtually and more simply. But what are the artistic implications of these developments?
The past 18 months could be seen as a catalyst for change, in necessitating the development of new theatre practices and exposing the vulnerabilities of a system that is based on a constant churn of new work to remain financially solvent.
Requestioning of who audiences are, and who we consider as audiences.
Digital poverty, which does not affect all communities or regions equally, and whether theatre can compete with forms of online or streamed entertainment – and whether it should.
The value of international collaboration and the most successful way to connect to local and European audiences.
What it means to return 'to normal', when in previous life the 'normalisation' of abusive practices led to the need for the emergence of the #MeToo movement, and whether it is 'normal' to have 80 million forcibly displaced people.


A key element of the programme was a live-streamed session on 'Envisioning the Future: European Theatre as Public Space for an Open Society', with speeches by artists and theatre makers including Serge Rangoni, Artistic Director and General Manager of Théâtre de Liège; Heidi Wiley, Executive Director at ETC; Bashar Murkus, Artistic Director of Khashabi Theatre in Haifa; Gianina Gianina Cărbunariu, General Director of Teatrul Tineretului; and Maria Delgado, Professor at Royal Central School of Speech and Drama, University of London.
The livestream remains available to view via ETC's YouTube channel here.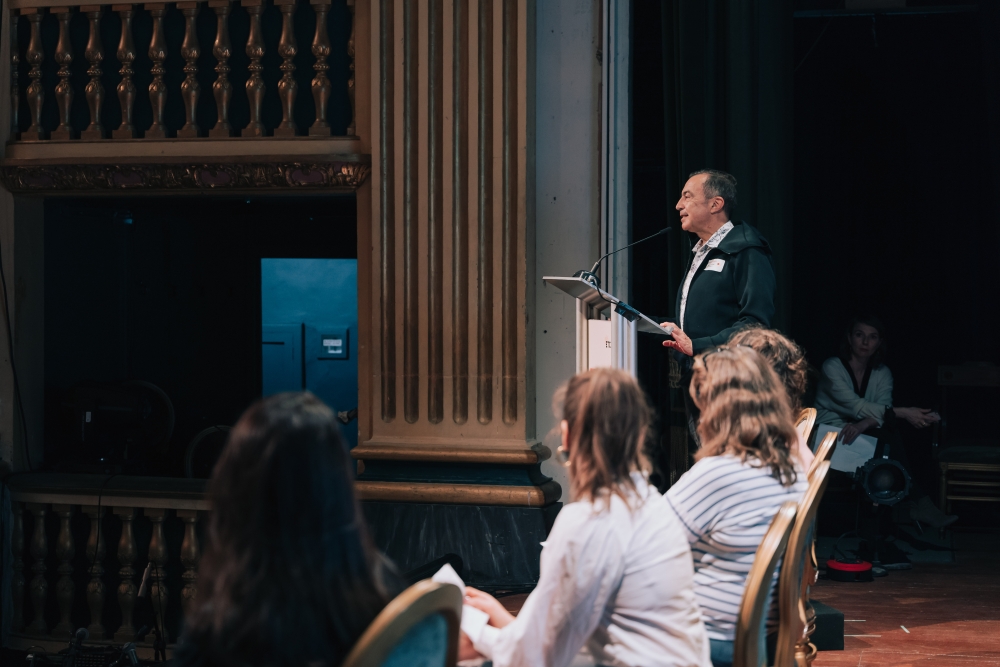 Lindsey Bahia
Speaking at the conference, Heidi Wiley, ETC Executive Director, said: "Europe needs to be and remain an avant-garde place, driven by ideas, content, and values. If we want to face the complex global challenges, we need to connect and join forces with leading partners in innovation, research and education, bringing the culture and talents of our next generation together to pave the way for the future we want to create." Reiterating European Commissioner Gabriel's statement: "Theatre is an agora that brings people together to stimulate, engage, reflect on questions and their concerns, and eventually the way to live together in Europe. To overcome the crisis and bring our European values to the fore, Europe needs its theatres and the stories it alone can tell."

Sean Buhagiar, Artistic Director of hosting theatre Teatru Malta, added: "We are a country of exchange. That is what makes us Maltese. So, we know what it means to be a platform for sharing knowledge and ideas."

Young People raise their voice

A dedicated space was offered to young people to have their voice heard and therefore delivered to policy makers. As part of ETC's cross-Europe artistic collaboration programme, Young Europe, a series of young people from different countries joined together to write a 'Letter to Europe', setting out their desires.

"There are quite a few things we don't understand about Europe," the Young people declared. "What's up with our colonial history and our modern colonial tendencies? Where is the evaluation of what's happening and what we're still doing? Why does Europe still financially support war? And why won't we do our part and do more in helping to grow and develop countries?"

Considering the future – at ETC and beyond

ETC's latest conference comes just as world governments gather for the 2021 United Nations Climate Change Conference (COP26), in Glasgow, Scotland. This past weekend in Malta has provided space to reflect on what the future can look like post pandemic; not just in the theatre industry, but on a larger cultural scale worldwide. Issues at the heart of ETC's work, such as sustainability, inclusion and diversity, lie at the heart of a global need to reimagine a more environmentally conscious and internationally collaborative future as the world recovers from the impact of COVID-19.

The theatres gathered at the biannual ETC International Theatre Conference, which was hosted this autumn by Teatru Malta in collaboration with the Maltese Arts Council, Teatru Manoel and Spazju Kreattiv in Valetta, Malta.