The National Theatre of Kosovo presents the highly anticipated premiere of 'Long Day's Journey Into Night' on 31 May!
"Unspoken words and buried pain tear a family apart."
Step into the world of the Tyrone family as they navigate the challenges of addiction and its profound consequences. James Tyrone, the father, battles alcoholism while his wife Mary grapples with a morphine addiction. Their sons, Jamie and Edmund, also struggle with alcoholism and illness, respectively.
In this gripping play, the family confronts one another and their own inner demons, unravelling the tapestry of their past and present actions, regrets, and mistakes. As the night unfolds, tensions surge, secrets are laid bare, and the stark reality of their situation becomes undeniable.
"Long Day's Journey Into Night" serves as a poignant reminder of the destructive power of addiction, not only for individuals but also for entire families. It underscores the vital importance of empathy and understanding when grappling with addiction, emphasizing the need for open communication and unwavering honesty to conquer this formidable foe.
This play also unveils the heart-wrenching impact of regret and highlights the crucial journey of self-forgiveness and forgiveness of others. It illuminates the path towards healing and offers a powerful message of hope amidst the darkest of nights.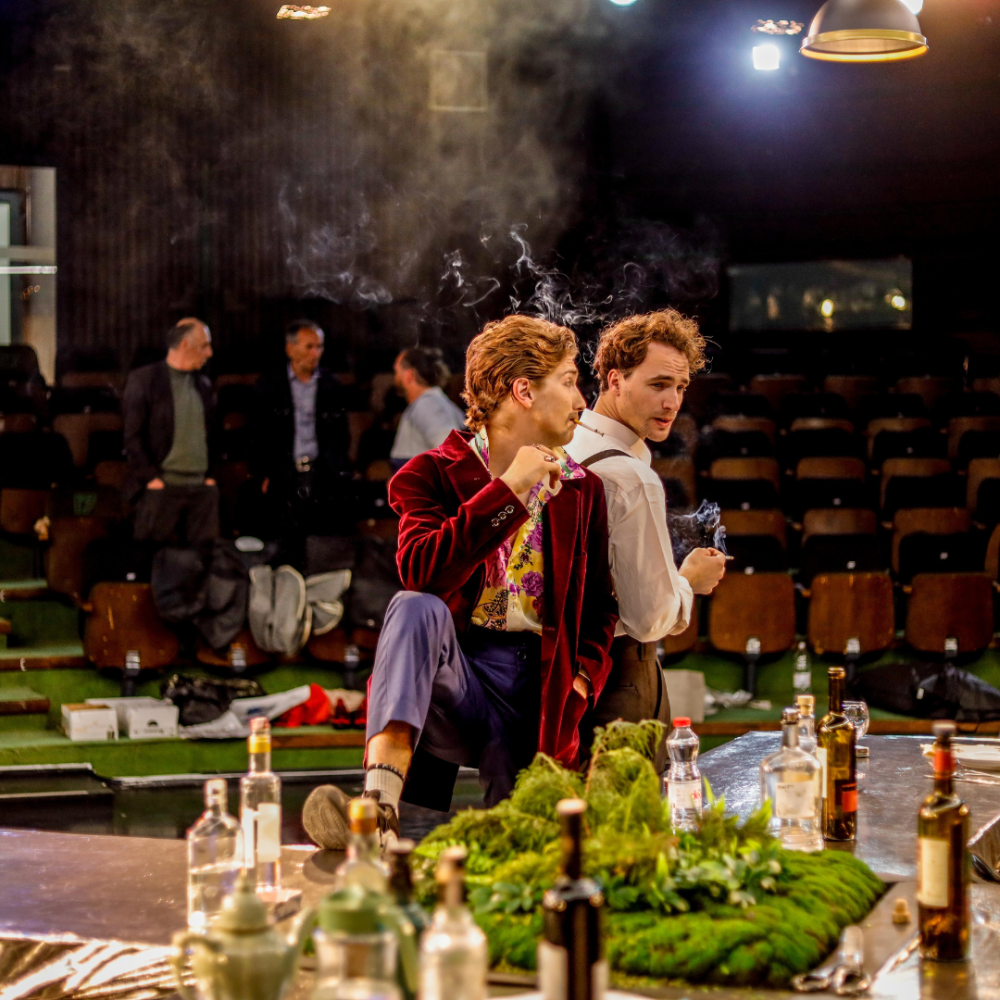 Author: Eugene O'Neill
Director: Iliriana Arifi
Starring: Ernest Malazogu, Arta Selimi, Allmir Suhodolli, Don Shala, Florie Bajoku
Dramaturge: Zoga Çeta Çitaku
Set designer: Bekim Korça
Costume designer: Njomza Luci
Composer: Memli Kelmendi
Assistant director: Astrit Bytyqi
Costume designer: Shemsi Avdiu
Stage designer: Armend Hyseni
Lighting technician: Mursel Bekteshi, Sherif Sahiti
Supervisor: Bajram Mehmetaj
Design: Nita Qahili
Photo/video: Erman Musliu