As part of Young Europe III, Badisches Staatstheater in Karlsruhe (Germany) collaborated with the theatres Pesti Magyar Szinház in Budapest (Hungary) and Slovak National Drama Theatre in Bratislava (Slovakia). Together, they researched the views of young people today across their three countries. They have each created a performance inspired by young people's ideas of identity and their visions of the future. See details of the other two performances in this collaboration on our Performances page.
The Fridays for Future movement and many renowned scientists agree that if our planet were a boat, it would soon sink. It's time for a new generation to take the helm. There is no planet B to which we can turn. But there would be a Plan B ...
Stefan Hornbach writes the text for the German side of this three-country co-production. After his classroom play Schwalbenkönig, which has already been performed over 80 times in schools in Karlsruhe, you will now experience the second work of the author, who was awarded the Osnabrück Dramatist Prize, in the Jungen Staatstheater.
Performance Dates
Premiere: Badisches Staatstheater in Karlsruhe/Germany - 2 October 2019
Badisches Staatstheater in Karlsruhe/Germany - 20 & 21 January 2020, 19:00
INSEL, Karlsruhe/Germany – 12 February 2020, 19:00
Young Europe Festival, Graz/Austria - June 2020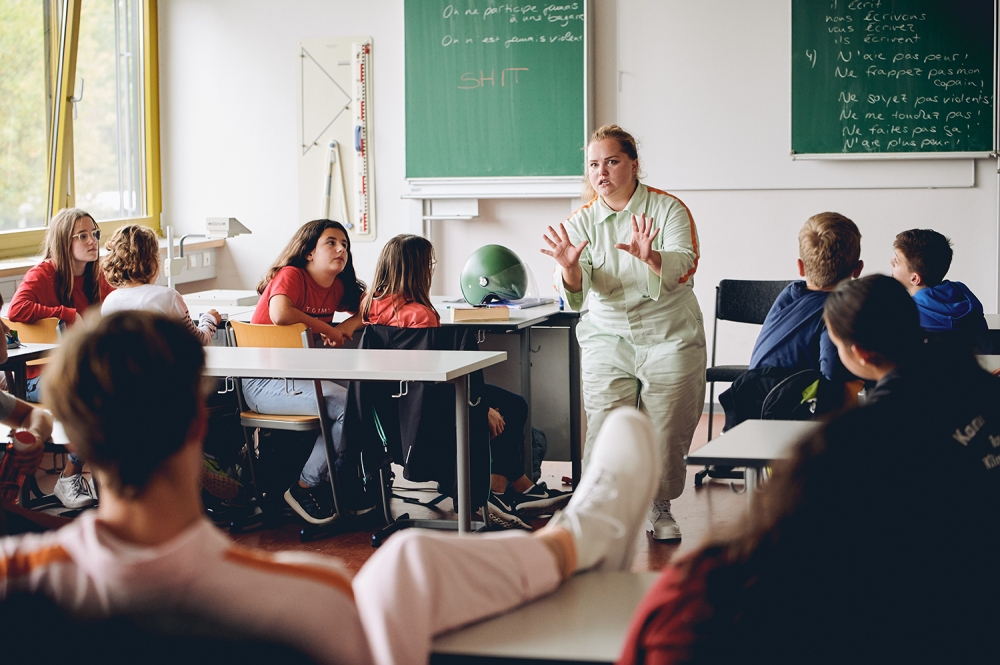 ©Kohlem
Director: Djuna Delker
Staging and Costumes: Svenja Kosmalski
Dramaturgy: Lena Fritschle
Theatre Pedagogy: Virginie Bousquet, Pascal Grupe
Audience: For ages 12+
This performance is part of Young Europe III - ETC's artistic collaboration project which focuses on theatre as a place of identification for young people in Europe. Learn about all of the Young Europe III productions on our Performances page.