Be part of the first-ever study on digital experimentation in theatres across Europe.
What: ETC has partnered with the Akademie für Theater und Digitalität in Dortmund to host a webinar on the fundamentals of digital theatre and developing holistic digital strategies.
The event will also introduce our vital new survey on digital business models and digital innovation during the Covid-19 pandemic. See below for detail.
When: 21 April 2022 at 15:00 - 17:00 CET:
With: Katie Hawthorne (Researcher at University of Edinburgh/Scotland), Marcus Lobbes & Michael Eickhoff (Academy for Theatre and Digitality, Dortmund/Germany) & ETC
Who: ETC Member Theatres only.
Main image: Akademie Fellow Max Schweder. Photo by Birgit Hupfeld
ETC Study: Digital Theatre – Digital Strategies and Business Models in Theatre
The Covid-19 pandemic forced the European theatre sector to test out new technologies, virtual stages and creative aesthetics in a way it never had before.
We saw an explosion in the number of experimental formats created for digital audiences. Theatres performed their shows on Instagram and Zoom. They set up entire digital streaming platforms. They brought actors into our living rooms and virtual realities with interactive and personalised content - developing meaningful connections with audiences wherever they were.
But we know that tight budgets and a return to 'normal' performance schedules put this digital exploration at risk.
How can we as a theatre sector use the lessons learned during the pandemic to continue this digital artistic and audience development? What digital strategies do we already have in place, and what can we learn from partner theatres around Europe? And can we find a way to articulate our collective needs to funders so that we secure the necessary resources to remain open to experimental digital theatre formats?
ETC has partnered with a pioneer in the field of digital theatre to answer these questions in a groundbreaking study into digital business models. The research, with Akademie für Theater und Digitalitat, will analyse artistic production, digital dissemination, strategies and digital business models in ETC member theatres across Europe. This has never been done before on such a large scale.
It's also important for us to communicate to policymakers that digital theatre was not just a temporary solution. We hope to gather data from all across Europe to accurately communicate to national and European funders why it's important to secure funding for digital theatre.
The webinar will introduce the work of the Akademie and the fundamentals of digital theatre, the concept and development of holistic digital strategies, then introduce you to the content of the study.
Webinar Facilitators + Speakers
Marcus Lobbes
Director, Akademie für Theater und Digitalität
Marcus Lobbes is the director of the Academy for Theater and Digitality, the sixth division at Theater Dortmund; he has also worked since 1995 as a director, stage and costume designer, and author in opera and drama, including a focus on premieres and first performances, at many well-known theaters and opera houses in German-speaking countries. Since 2014, he has been regularly invited as a guest lecturer at various renowned colleges and universities in Germany, Austria and Switzerland.
As director of the Dortmund Academy, he is in demand locally, nationally and internationally in lecture and discourse formats; an important concern for him is the development and encouragement of a wide variety of networks for the performing arts, as well as the communication of artistic research in correspondence with the latest technologies to theater and educational institutions, politics and the public.
Photo by Susanne Diesner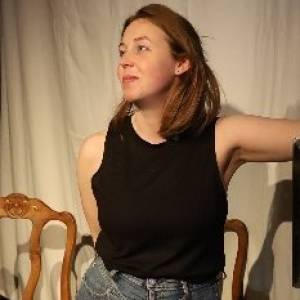 Katie Hawthorne
Katie is a writer and researcher, specialising in the relationship between live performance and emerging technologies. She is based at the University of Edinburgh, where she will shortly complete her doctoral research "Contextualising Liveness: Digitally Distributed, Mediated and Located Theatre in Edinburgh and Berlin, 2017-19". At the Academy for Theatre and Digitality she is working on a project titled "Automating the Audience", which explores the ethics of labour in emerging modes of digital audienceship and asks: What would it mean to have an automated audience?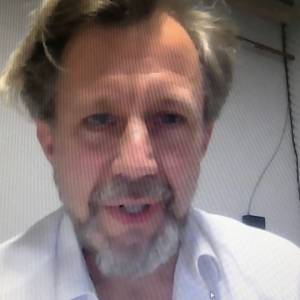 Michael Eickhoff
Dramaturgy and International Networking, Akademie für Theater und Digitalität
Michael Eickhoff studied history, German language and literature, and sociology in Bielefeld and Paris. Since 2000 he has been working as production manager, dramaturg, curator and lecturer for various theaters (Theater Bonn, Wiesbaden and Bielefeld) and universities. From 2010 to 2020 he was part of the artistic management team at the Schauspiel Dortmund under the artistic direction of Kay Voges. Here he has accompanied a large number of productions, curated discourse series, festivals and international guest performances, and co-created the concept and the funding of the Academy for Theater and Digitality.
He is particularly interested in theater in discourse with various social actors – in exchange with political-artistic activism, journalism and a variety of related disciplines of art.
Since summer 2020 he has been part of the Academy for Theater and Digitality where he is responsible for (international) networking and cooperation between art, science and business.
Considering the accelerated shift during the pandemic with a focus on artistic creation and production, new forms of digital distribution, and strategy, ETC in collaboration with the Academy for Theatre and Digitality (Dortmund / Germany) is conducting a study on digital theatre in 2022:
to examine the sustainability of the digital theatre developments,
analyse needs and constraints of European theatres regarding the implementation of digital strategies,
to map the status quo of digital business models in theatres.