Wild Spaces: Action Areas for Sustainable Theatres
21 January 2021, 11:00 - 12:30 CET
What strategic action can theatres take to become sustainable, and have an immediate impact on local biodiversity? This workshop is facilitated by ETC and NABU (Nature and Biodiversity Conservation Union).
Workshop Agenda:
Welcome + introductions to Sustainable Development Goals (SDGs)

Cultural aspects of sustainability and green communication tools

How to implement the SDGs in theatres

How to make theatre spaces WILD

Conclusion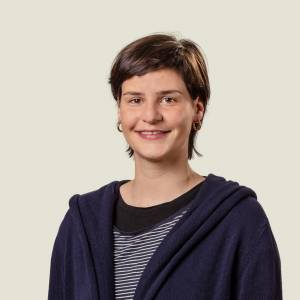 Hanna Mauksch
Event Management Officer in the SDG Team, NABU
Hanna Mauksch runs the sustainable event management element of NABU campaigns. She studied geography and international environmental planning in Berlin, and wrote her master theses about sustainable event management (with a focus on environmental protection within music clubs). She has worked for different NGOs, clubs and festivals and regularly hosts workshops, presentations and consultations on "how to become more sustainable" and "sustainability and festivals".
Useful documents and links
Voices of Culture - Sustainable Development Goals Summary Paper
Download
Voices of Culture - Sustainable Development Goals Challenges and Opportunities
Download
Cover image by Aaron Burden on Unsplash