Is your website truly accessible for all your audiences? How can a blind person find their way to your theatre's programme? Are your trailer videos subtitled for people living with hearing disabilities? Are the colours used on your website clear enough for colourblind people?
Since the European Web Accessibility Directive (in effect since the end of 2016), the websites and apps of public sector bodies must meet specific technical accessibility standards.ETC is offering a webinar on the fundamentals of web accessibility to help you evaluate the accessibility of your current website, the possible needs of your audience and potential that more accessibility features could unfold. Speaker Léonie Watson (Tetralogical, UK) will cover the following questions before entering in a Q&A session and discussion with the participants:
What is accessibility?
Who does accessibility benefit?
How is accessibility measured?
How is accessibility tested?
Who is responsible for accessibility?
When: 1 March 2023 at 15:00-16:30 (CET)
With: Léonie Watson, Director at TetraLogical

For whom: for ETC members only. Primarily for communication and marketing staff, especially those responsible for the online presence of your theatre (website, social media)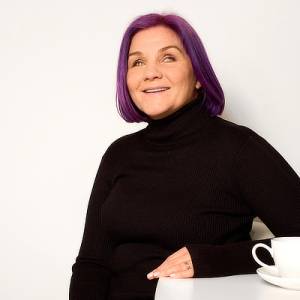 Léonie Watson
Bristol, England, United Kingdom
Léonie is a Director at TetraLogical. She also sits on the Board of Directors for the W3C, and is co-Chair of the W3C Web Applications working group.With more than 25 years' experience working for organisations including Nomensa, The Paciello Group, and Government Digital Service, Léonie is a respected member of the web community. Naturally hard-working and organised, she has spent time managing complex web projects, as well as working in her habitual capacity as accessibility engineer. In 2018, Microsoft recognised her contribution to the field of accessibility by making her one of the first Most Valued Professionals (MVP) outside of the Microsoft community. She was a co-author of the Inclusive Design Principles, and more recently co-authored the Do No Harm Guide: Centering accessibility in data visualization.