If things had gone differently, starting from April our theaters would have seen the seven new productions on stage. However, since the reopening has still been postponed here in Italy, while at the Fonderie Limone the rehearsals of The Chairs by Eugène Ionesco continue under the direction of Valerio Binasco and Spring Awakening by Frank Wedekind with the direction of Gabriele Vacis, the Stabile has decided to welcome a significant number of independent companies and artists into Teatro Carignano and Teatro Gobetti during the month of April and in strict compliance with the Covid containment regulations.
Six companies - Lab Perm, Piccola Compagnia della Magnolia, Mulino ad Arte, Accademia dei Folli, Asterlizze Teatro and Giacopini-Vacis - will rehearse their shows - On the other side by Ariel Dorfman, The Art of Living and Dying - Tragodia Project by Domenico Castaldo, Aldiquà di tutto by Christian di Filippo, We need a planet by Ugo Dighero, Daniele Ronco and Marco Melloni, Signorina, she is a boy or a girl by Gloria Giacopini and Giulietta Vacis, One thing I know for sure by Giulia Ottaviano and Alba Maria Porto - which have as their common denominator both being contemporary creations staged by young talents and a strong attention to the themes of the present.
The Game of Truth
Furthermore, from 20th to 29th April the Teatro Stabile promotes a highly professional training workshop held by the Artistic Director Valerio Binasco, for 4 actresses and 4 local actors under 35 and 12 auditors.
The title of the workshop, which will take place at the Carignano Theater, is The Game of Truth. The actors, selected by the artistic direction of the TST, will work under the guidance of Binasco on the individual limits that hinder expressiveness, trying to conquer greater awareness of the interpreter's strengths.
"As already happened with the Argo Project, in this critical phase Teatro Stabile di Torino has decided to carry out its public functions at the service of the independent companies and artists of the area, who suffer the heaviest consequences of the prolonged closure of the rooms to the public - declare the President Lamberto Vallarino Gancia and the Director Filippo Fonsatti. We know that in many Italian cities, artists and workers occupied the theaters to claim greater protection and above all to invoke the resumption of work. We want to give a concrete hand to these urgent and shareable requests by proposing a different model of "employment", intended as a support for the restart of creative and productive processes and as a job and income opportunity for the local community of artists, waiting for a gradual return to normality."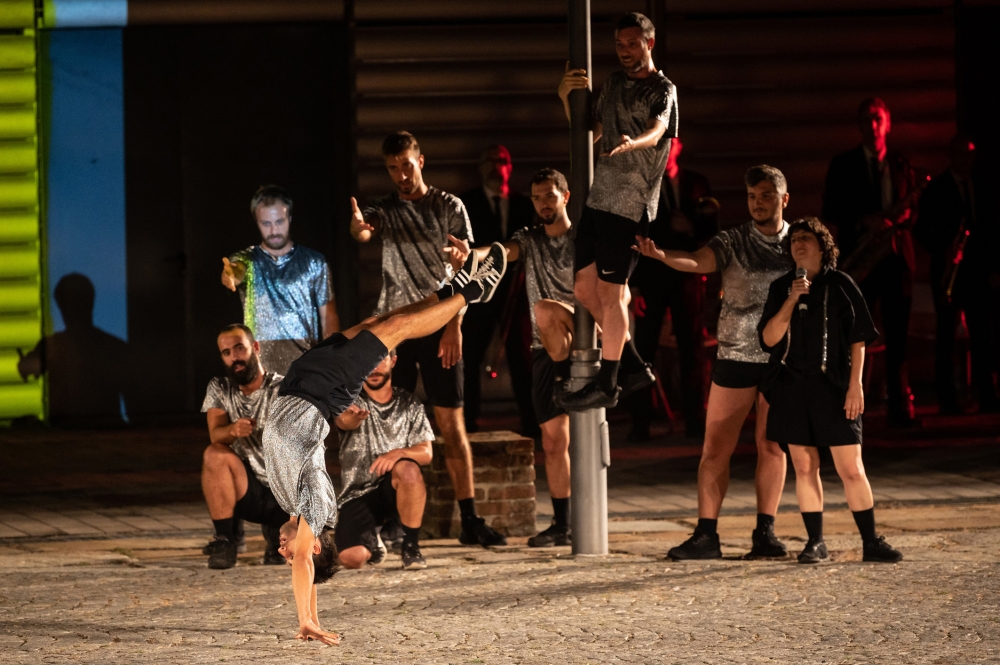 Big Pulse for Torino
Torinodanza festival, managed by Teatro Stabile di Torino – National Theatre, is involved in Big Pulse Dance Alliance, a new network of 12 European dance festivals and institutions brought together by a shared vision. This will comprise a diverse series of commissions and activities that will form part of the 4-year project aimed at developing and strengthening the contemporary dance sector across Europe.
Speaking at the launch event that took place on Thursday 8 April as part of the Sismògraf Dance Festival (Olot, Spain), members from the Artistic Director team shared how Big Pulse Dance Alliance aims to achieve its core goals of supporting artists and diversifying dance programming on the big stages of Europe; reaching diverse audiences and bringing dance to new spaces; and building a lively network of European dance festivals.
The Big Pulse Scaling Up programme will focus on supporting artists transition from producing work for small and medium-sized stages to large-scale productions through a series of co-commissions. Four exciting artists have already been selected for this programme and will create new works to be co-commissioned and toured at several partner festivals: Oona Doherty (UK), Silvia Gribaudi (IT), Marco da Silva Ferreira (PT), Amala Dianor (FR).
In addition to the co-commissions, Big Pulse Dance Alliance has a keen understanding of the pressures and challenges facing artists and the dance sector as a whole. The Visiting Artist Programme will offer the opportunity for artists to visit partner festivals, stimulating artistic development, creative exchange and valuable networking. In addition, the Winter Intensives and Mentoring Programme is focused on developing leadership and project management skills, as well as addressing ecological and other urgent challenges in creating a sustainable working environment.
With a wide network across Europe through the existing partners, and through this core programme of activities, Big Pulse Dance Alliance's long-term aim is to establish a vibrant and enduring network of festivals, working with artists and audiences, to ensure the continued development and sustainability of the contemporary dance sector.
Big Pulse Dance Alliance is co-funded by the Creative Europe Programme of the European Union.
Partner Festivals / Institutions of Big Pulse Dance Alliance:
Tanz im August/HAU Hebbel am Ufer (Germany), Dance Umbrella (UK), Dublin Dance Festival (Ireland), Julidans (Netherlands), New Baltic Dance (Lithuania), ONE Dance Week (Bulgaria), Torinodanza Festival (Italy), Zodiak - Side Step Festival (Finland), Sismògraf Dance Festival (Catalonia - Spain), International Dance Festival TANEC PRAHA (Czech Republic), CODA Oslo International Dance Festival (Norway) and Danscentrum Sverige (Sweden)
See more about Big Pulse and about Torino Danza Festival