An ETC Delegation will travel to Performing Arts Market Seoul (PAMS) from 10-14 October 2023 to meet playwrights and explore the possibility of initiating international exchange between East Asia and Europe.
The trip includes a dedicated programme to explore the theatre scene in South Korea, which is in part organised by Seoul Performing Arts Festival (SPAF).
Ahead of this, ETC chats to Kyu Choi, artistic director of SPAF 2022-2026 — and formerly creative director at PAMS 2020-2022 — for more insight into the two events, current theatre trends in South Korea, and how to ensure more collaboration between Europe and East Asia.
Photo: (c) KSJ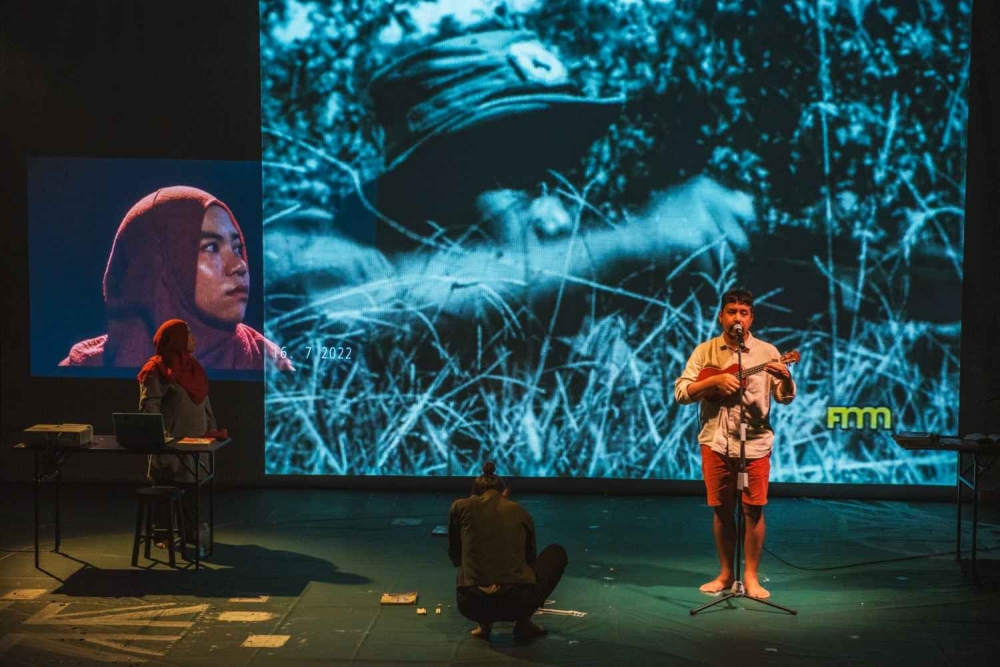 At George Town Festival, Penang (2022). Photo by George Town Festival
ETC: What is Performing Arts Market Seoul (PAMS)?
Kyu Choi: PAMS is an international platform to facilitate cooperation between arts organisations and individuals in South Korea and internationally. It is organised by the Korea Arts Management Service with support from the Ministry of Culture, Sports and Tourism and Arts Council Korea.
PAMS celebrates its 19th anniversary this year and aims not only to ensure the international expansion of the Korean performing arts scene, but also the sustainable circulation of performing arts, through networking and exchanges of art and information.
PAMS has several programmes to encourage international exchange: 'PAMS Choice' introduces attendees to excellent Korean performing arts through a showcase. 'PAMS Salon' introduces global trends in the performing arts sector and provides relevant information. 'PAMS Booth' and 'PAMS Pitching' allow participating groups to promote their projects, and various networking events are held on top of this.
The Seoul Performing Arts Festival (SPAF), the organisation I run, is held during the same October period as PAMS. PAMS attendees will be able to attend additional networking events and discover four full performances of Korean and Asian contemporary theatres. This includes "The Hamartia Trilogy: Lolling and Rolling, Cuckoo, The History of Korean Western Theatre " by Jaha Koo; "The Art of War, Zol_2.0" by Poong-nyun Kim from Zaakdangmoee; and "Women on Earth" by Inchul Jun from the Theatre Company Dolpagu from Korea - three 'SPAF Associated Artists'. Five Arts Centre's "A Notional History", directed by Mark from Malysia, will also be spotlighted.
ETC: As Artistic Director of Seoul Performing Arts Festival, what do you think are the most exciting theatre trends in South Korea, and East Asia more generally?
Kyu Choi: Modern and contemporary Korean theatre has a 100-history and has grown and changed under the strong influence of Western theatre.
From director-oriented theatre companies in the 1970's such as OH Tae-Suk, SOHN Jin Chaek, Han Tae Sook and LEE Yun Take, the scene has undergone various changes, including Korean reinterpretations of Western classics and the search for a Korean aesthetic and acting method.
Recently, new writing, devising theatre, various discourses (gender, disability, queer, post-humanism, climate crisis), interdisciplinary approaches, and international collaboration have been attracting attention in Korean theatre.
Under the general theme of "Borderless Questions", SPAF 2023 is set to unveil 19 captivating performance works that span an eclectic array of genres, encompassing theatre, dance, interdisciplinary arts, and experiential performances. This collection of works will transcend the boundaries between art and technology, as well as nations and regions, while boldly challenging the confines of established systems.
ETC: What do you think would be an ideal outcome from the ETC delegation visit to PAMS 2023?
Kyu Choi: First, we hope it will be an opportunity for various exchanges between Europe and Korea in producing theatres in Seoul and Gwangju and venues programming overseas works in Korea. This year, SPAF focuses on diverse contemporary social issues. For example, Jaha Koo's " The Hamartia Trilogy: Lolling and Rolling, Cuckoo, The History of Korean Western Theatre" embodies a multidimensional exploration of East Asian political landscapes, colonial history, and cultural identities.
Meanwhile, Five Art Centre's "A Notional History" poses probing questions about individuals and nations, delving into the realm of new historical potentialities within Malaysia. So we expect more collaborations between Europe and Asia on contemporary theatre.
Secondly, SPAF and PAMS this year pay attention to the future of art and technology: The Korea National Contemporary Dance Company's "Dance X Technology work-in progress," alongside the "Art & Technology International Gathering with Arts Korea Lab" from Belgium, Canada, Taiwan, Hong Kong, and Australia, will be fostering discourse on the trajectory of technology. So we hope to have more conversations and exchanges in arts and technology sectors.
Lastly, through the PAMS Salon, ETC and PAMS provide a space for sharing knowledge and experiences through discussions on topics such as changes and transformation in the international circulation of work, cooperations after the pandemic, and future audience development based on diversity.
Two collaborative programmes at the Salon in particular, called "Dance x Technology" and "Asia Connection: New Narratives", will discuss experiments with art and technology and new narratives through diverse perspectives of contemporary Asian theatre.
ETC: What do you think is needed for more collaboration between theatres in Europe and counterparts in South Korea and East Asia more generally?
Kyu Choi: International collaboration always requires long-term investment. This includes thinking, "Do we have a similar artistic vision? What are the cultural differences in creative collaboration? How much do we understand the artists and people we will be working with?" And most importantly, after the Covid-19 pandemic, we need to rethink the meaning and reasons for internationality and international mobility & circulation. That is, why and what perspective do we want international collaborations to have in the post-pandemic era?
SPAF/PAMS recently launched a new project called "Next Mobility", where we suggest ways to rethink the new and different models of international mobility, circulation and collaboration.
The pandemic has severely impacted the global performing arts sector and international mobility. The pandemic's disruption also raised important questions about the future viability of international mobility and the circulation of artists and their ideas in the performing arts. With limited opportunity for national and international mobility over the last two years, artists have found new ways to engage with audiences in digital and hybrid performances.
ETC and SPAF/PAMS should think about an experimental and creative cross-cultural collaboration for the post-pandemic era.
The key questions driving the collaboration are:
1) How should international mobility, touring, and circulation change in the post-pandemic era, and what are the new formats?
2) What is environmentally-aware international mobility, and how can it respond to the climate crisis?
3) What is digital mobility, and what role can the development of digital technology play?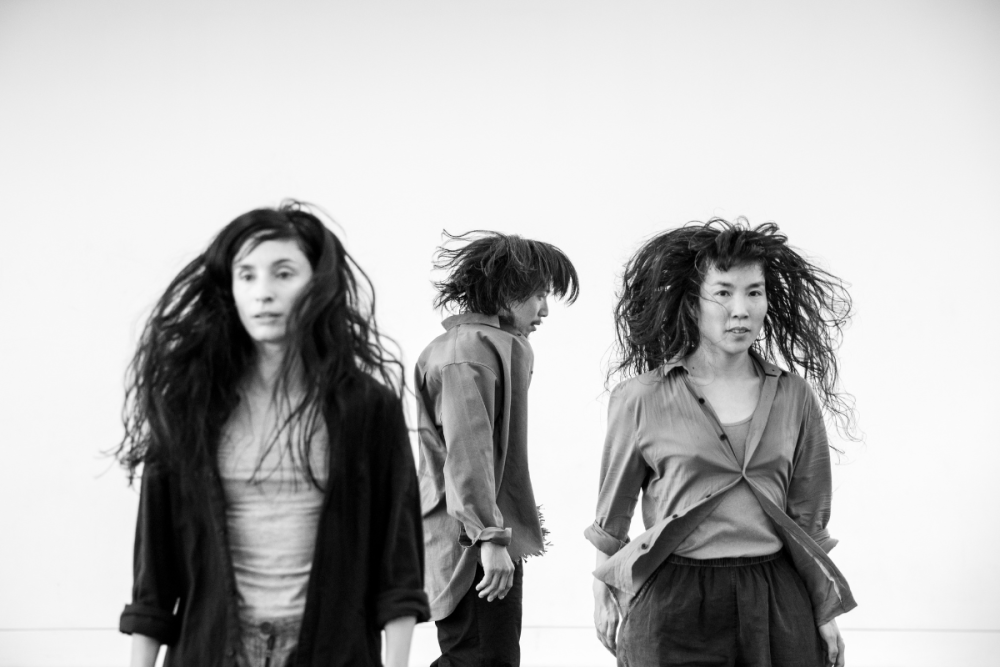 대표사진 (c) gnvv
Interested in joining the ETC travel delegation to PAMS?
The ETC Roadshow facilitates the international promotion and representation of ETC Member Theatres and their theatre productions in key sector events in Europe and beyond.
Do you want to be a part of our Roadshow to PAMS in Seoul, Korea (11-14 October 2023)?
Contact ETC Project & Network Manager Hélène Gauthier until 11 September 2023:
hgauthier@europeantheatre.eu
ETC offers ten 600 € travel grants, on a first-come, first-served basis.